Annual School Formal 2015, Armagh City Hotel
Class 14 enter the Newsdesk competition and win!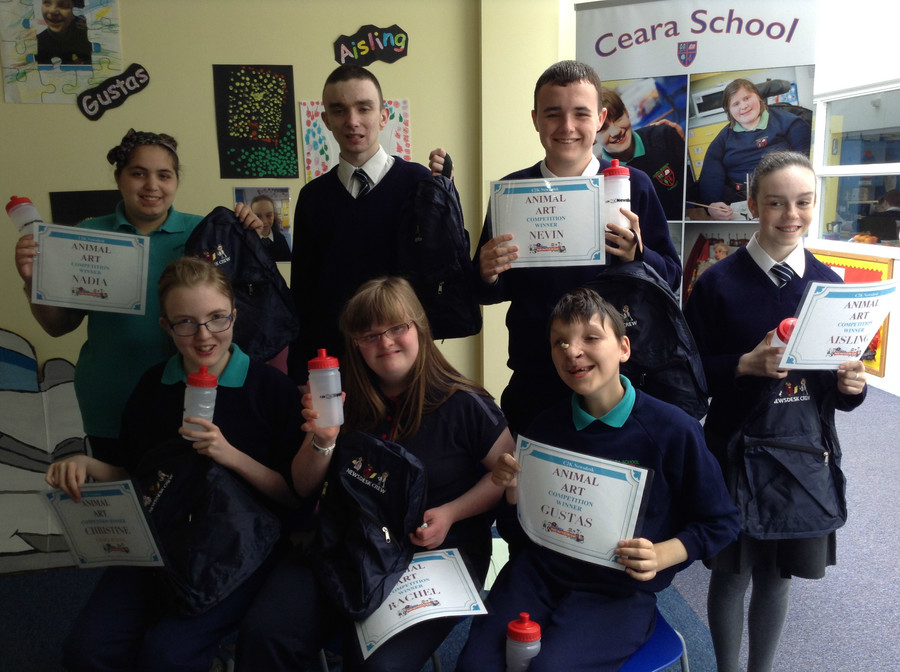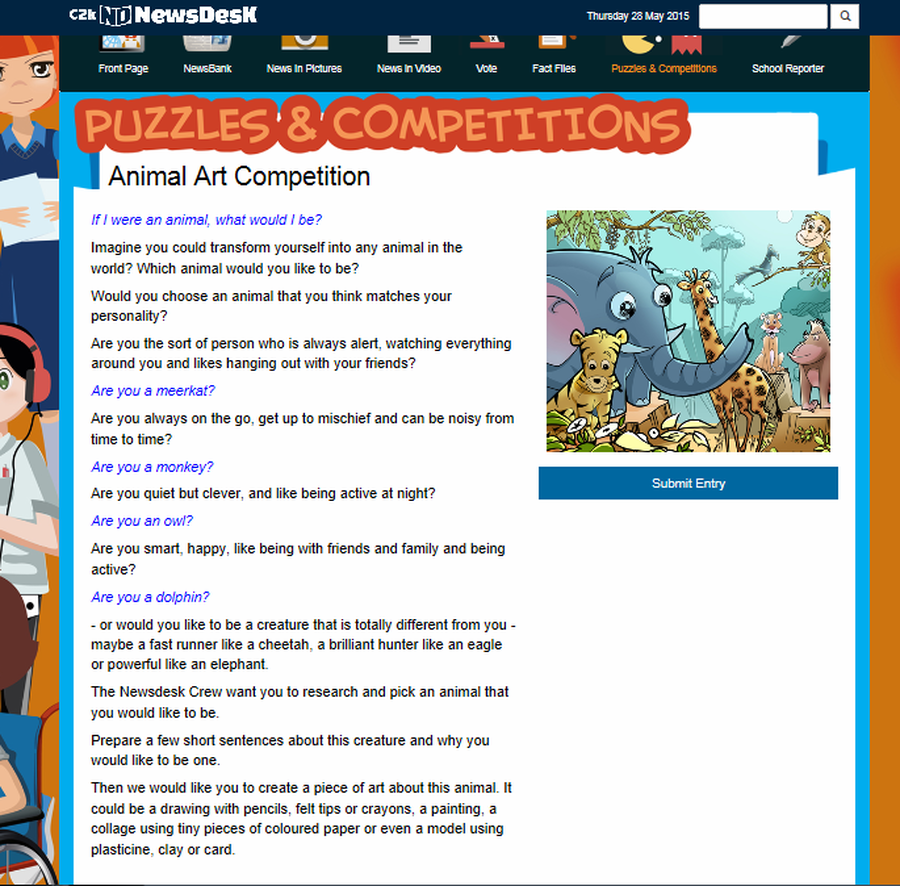 View our European Day Photos.
Classes visit the BBC Studios in Belfast.
Post Primary Childrens' Literature
David Simpson and other DUP members, Carla Lockhart and Stephen Moutray donate £729 to Ceara.
The money was raised at the Annual Sit out in Lurgan town before Christmas.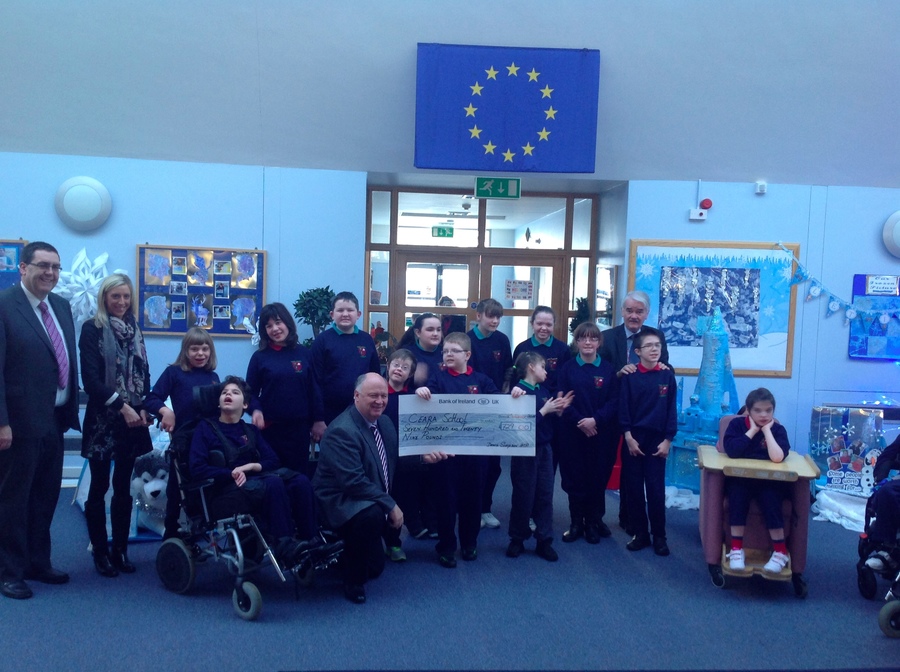 Minister Danny Kennedy visited Ceara on 5th January and walked around the classes talking to pupils
Class 14 decided they wanted to plant a tree in Memory of their dear friend Tomas who passed away. They chose a Holly tree and tied memories of Tomas to the tree with yellow ribbons.
'Save the Children' Christmas Jumper Day Friday 12th December.
This Friday, staff and pupils made a great effort to wear their Christmas jumpers and make donations to 'Save The Children' £175 was raised.
Ceara Carol Service Wednesday 17th December 11:30 am -12:30pm
Please note that due to circumstances beyond our control the Carol Service will now start at 11.30 and run to 12.30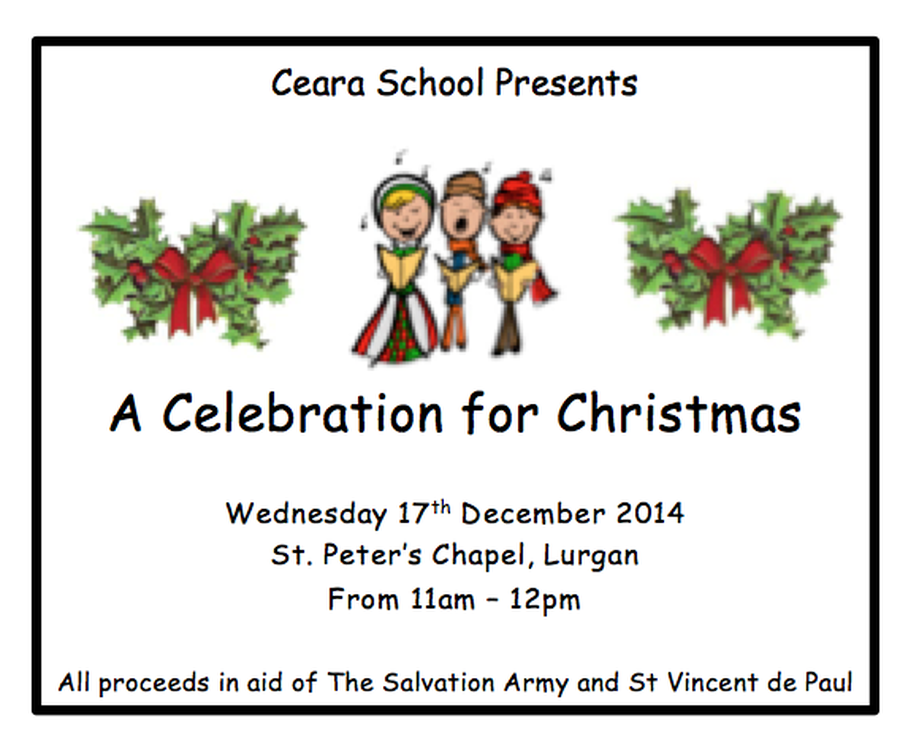 Very soon you will get a ticket like this sent home with your son/daughter inviting you to join us for this Celebration of Christmas in St. Peter's Church, Lurgan.
The service will be non denominational and is simply our pupils sharing with you, their families, and other pupils from local schools with which we enjoy links, in a Celebration of Christmas.
The ticket is only for information and you can bring as many family and friends as you would like. There will be no charge for tickets but we would ask that you would consider leaving a donation in the baskets at the doors as you leave.
The community is very generous in supporting Ceara School and we would like to take the opportunity to give something back to our community at Christmas.
The money collected will be given to The Salvation Army and St. Vincent de Paul.
All Set Project
Pupils from Moyallan Primary School, St, Anthony's Primary School and Ceara School work together to learn traditional music, dance and put on a final performance for parents.
Ceara Prefects for Term 1 2014-2015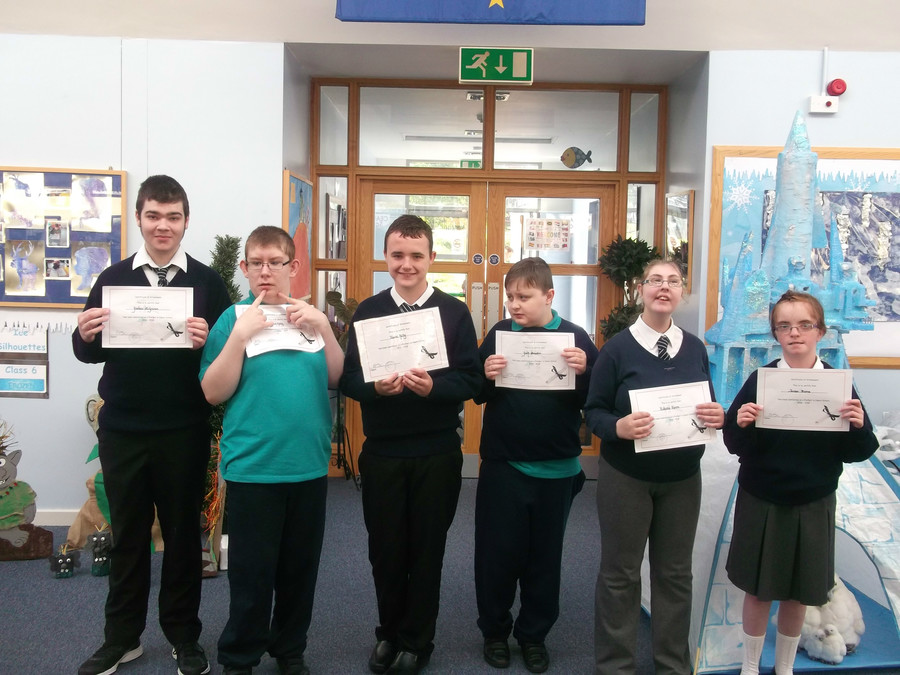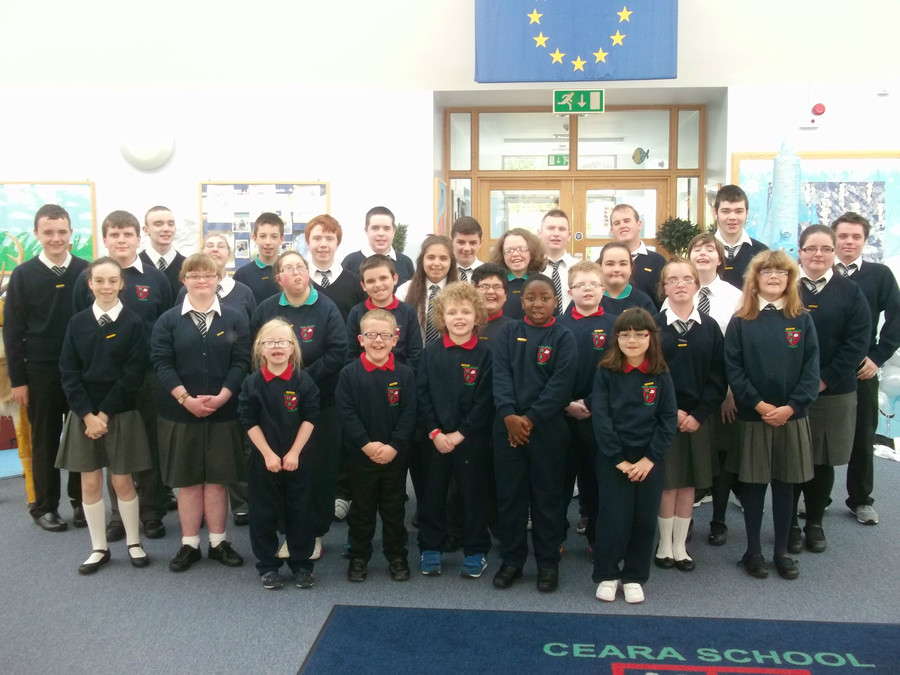 Ceara Football team 2014-2015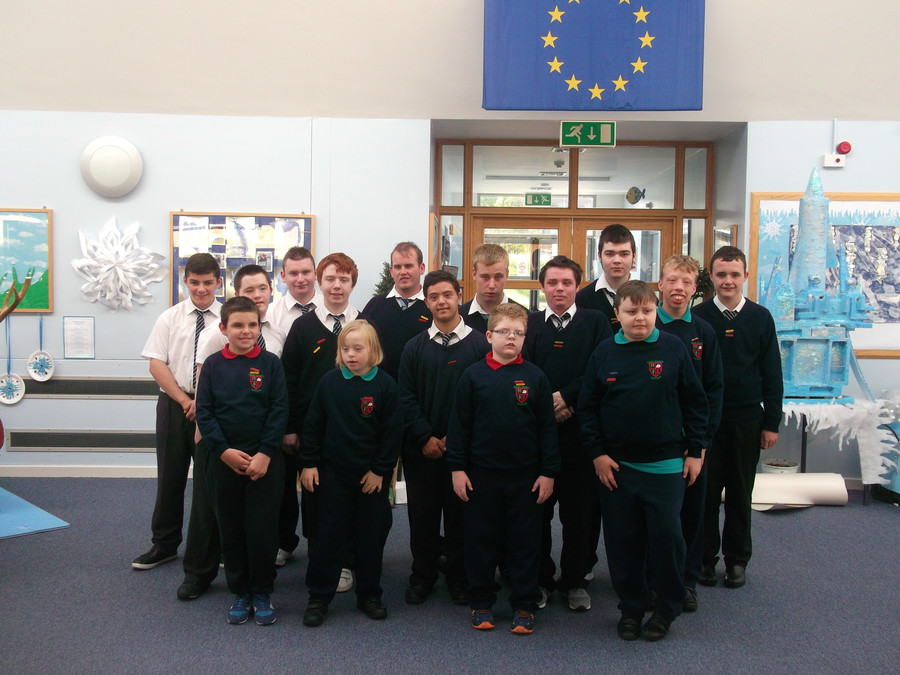 Ceara Rugby team 2014-2015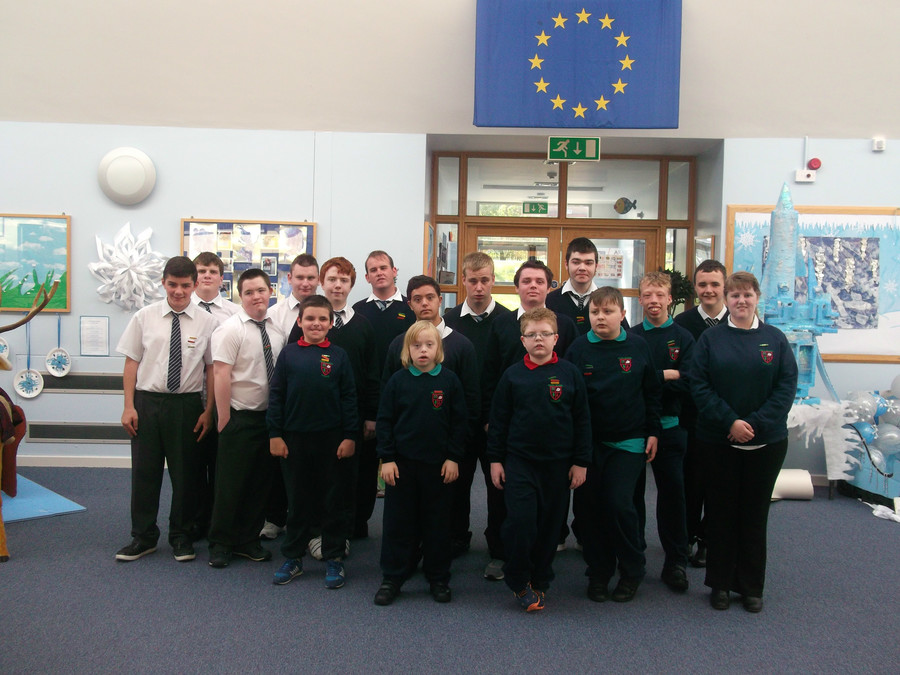 Ceara Librarians 2014-2014