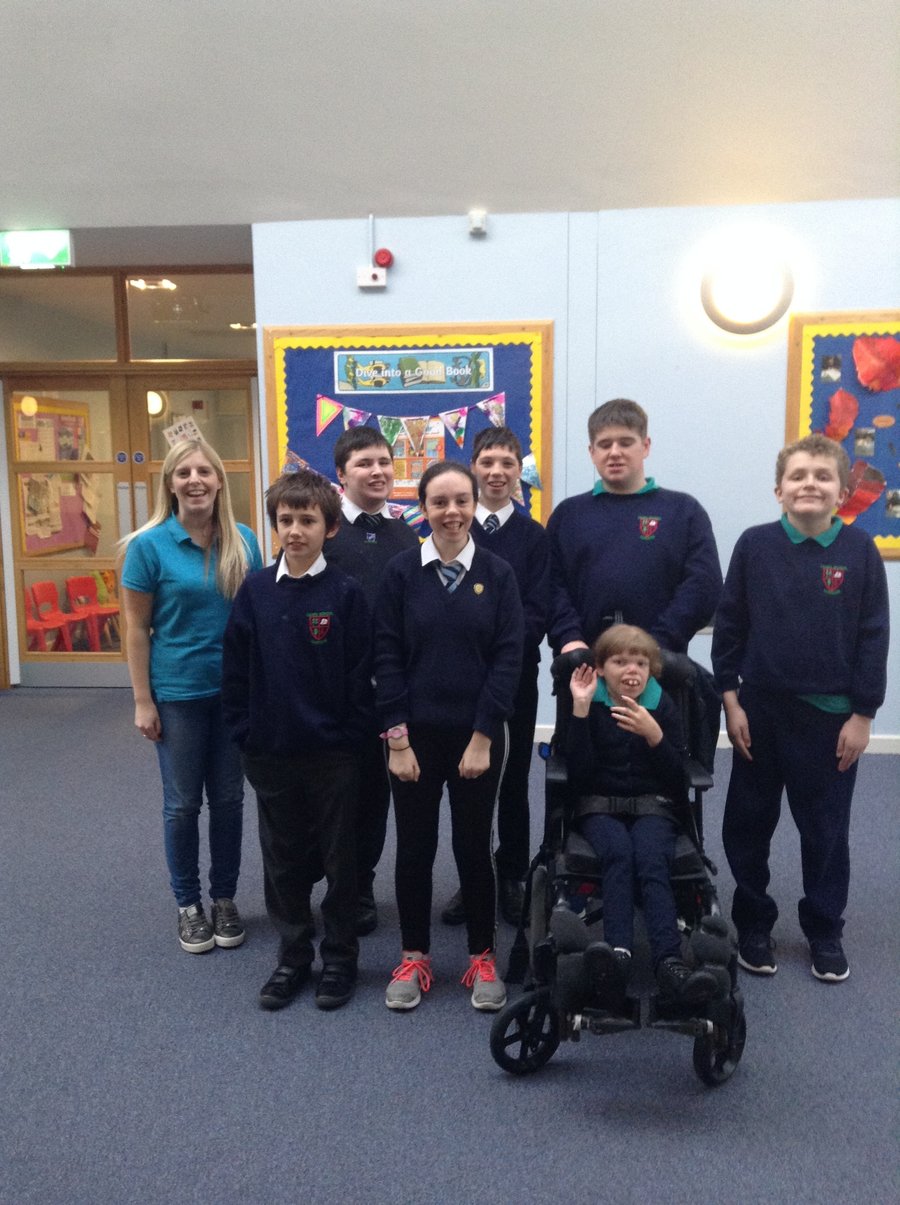 Ceara's school council is made up of our Head Boy & Deputy Head Boy, our Head Girl & Deputy Head Girl and the Post Primary Prefects from each class.
The Ceara School Council had their first meeting on Tuesday 20th November. These meetings will be held once a term for the pupils to present their ideas to Mrs Muldrew.
This meeting was held in the library with our school council co-ordinator Mrs Muldrew. At this meeting the school council discussed what their role would be in school. They signed their prefect charter and School Council agreement. They stressed the importance of being a role model for others and always being well mannered and helpful. They talked about getting feedback from their peers on what things they would like to change/see in our school. The school council presented ideas about what they would like to happen for Christmas in school this term. They have discussed the importance of spreading Christmas cheer. They discussed ideas for this to happen within school. Other things they would like are a school elf mascot, a Christmas movie day and party!