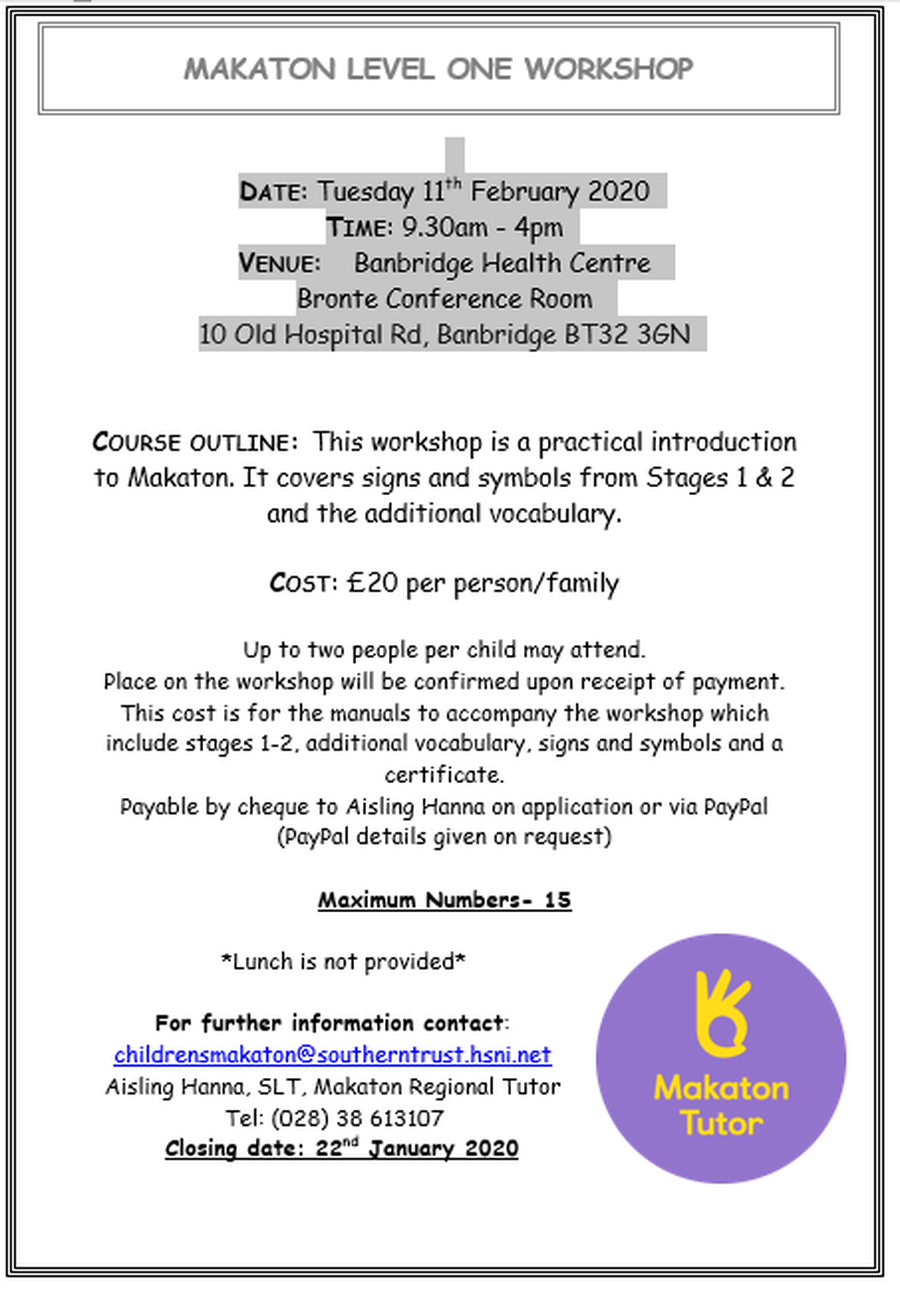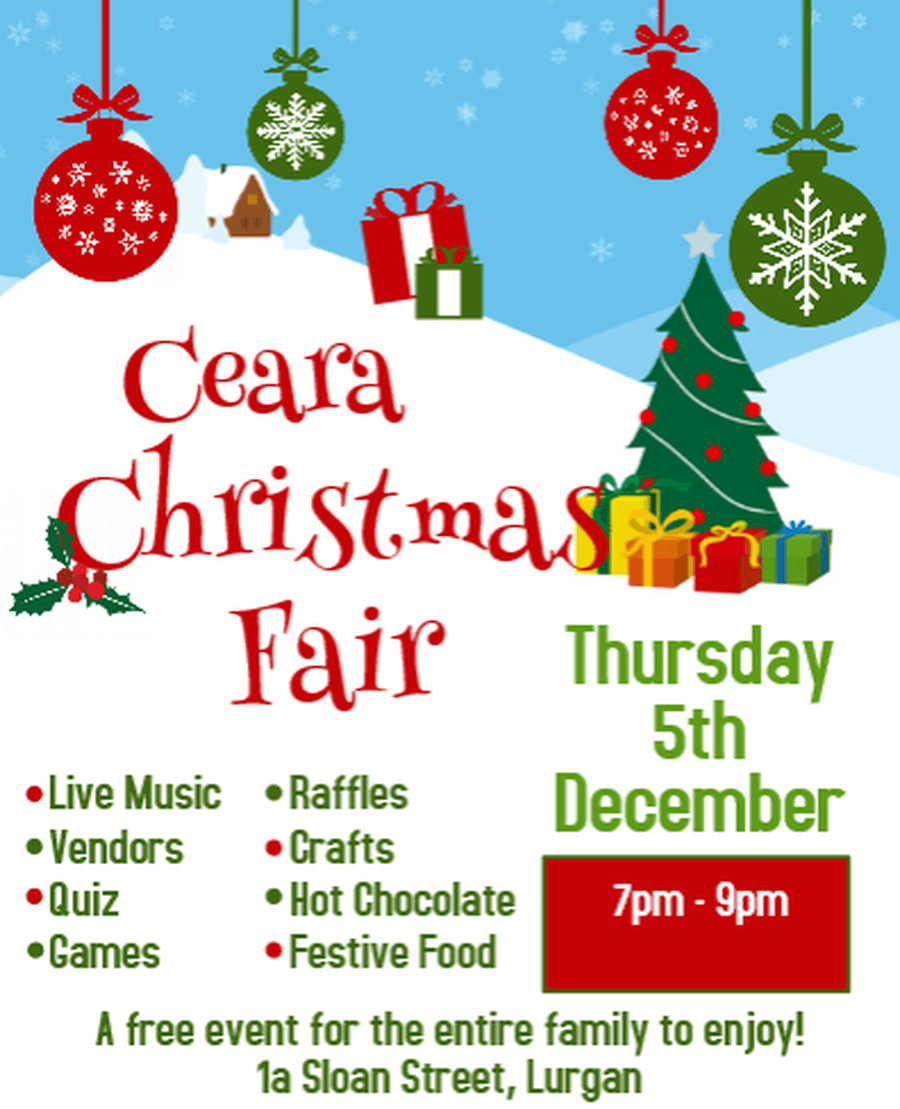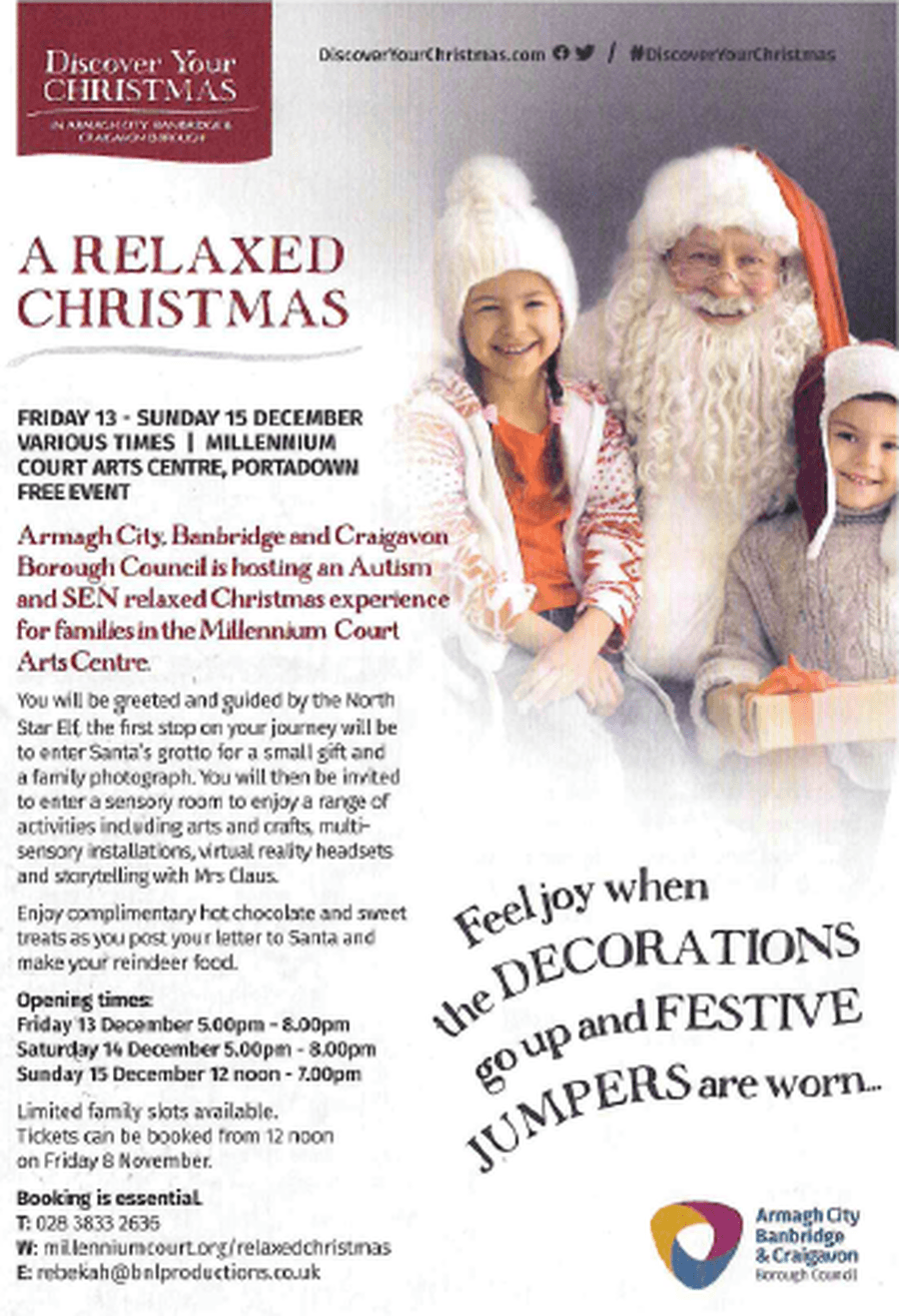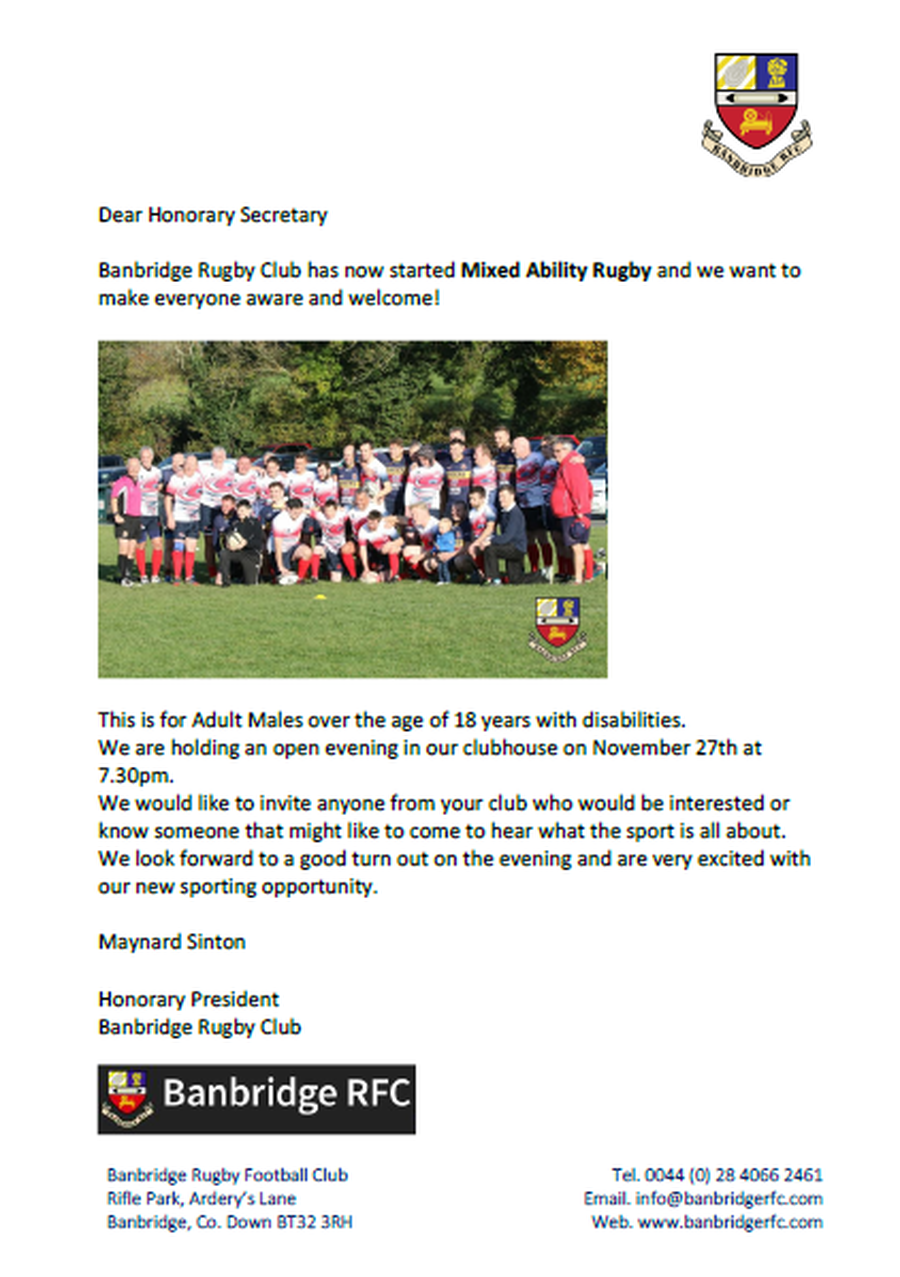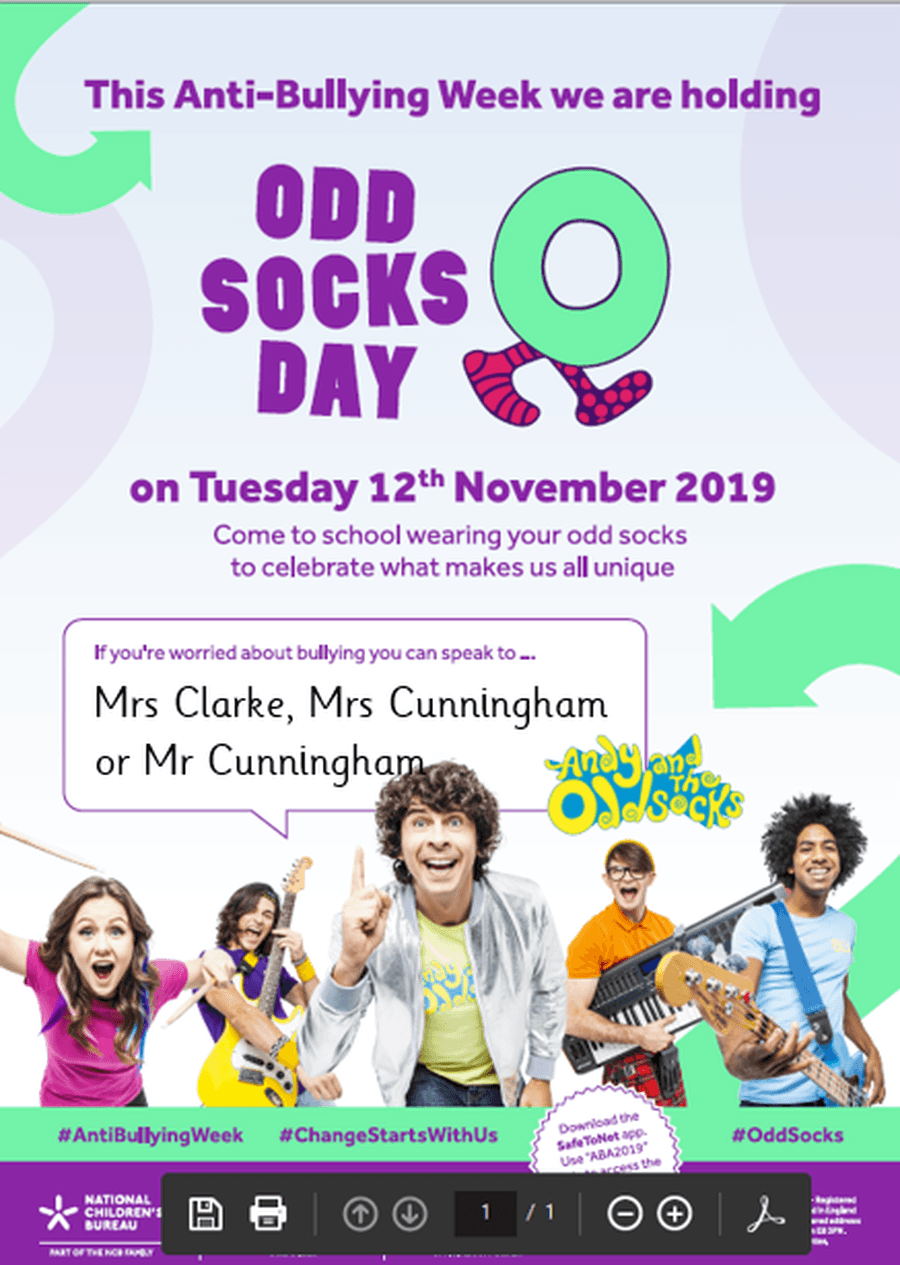 Ceara Book Fair
Monday 4th - Friday 8th November 2019
Late Night Thursday 7th November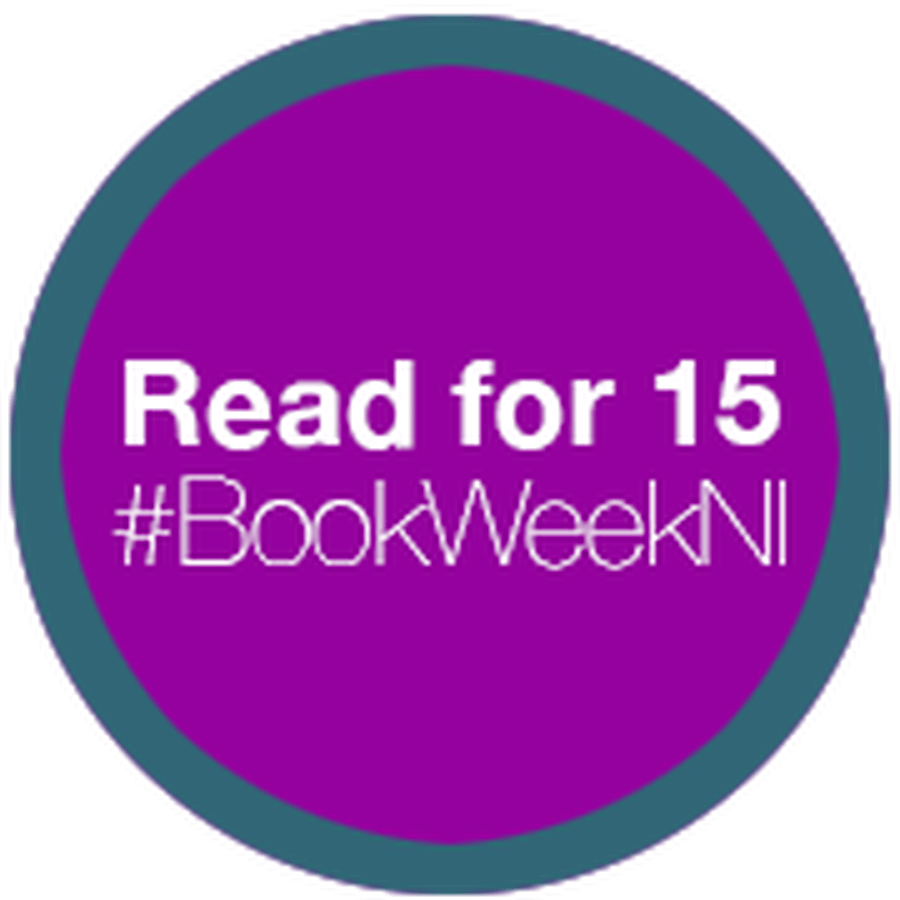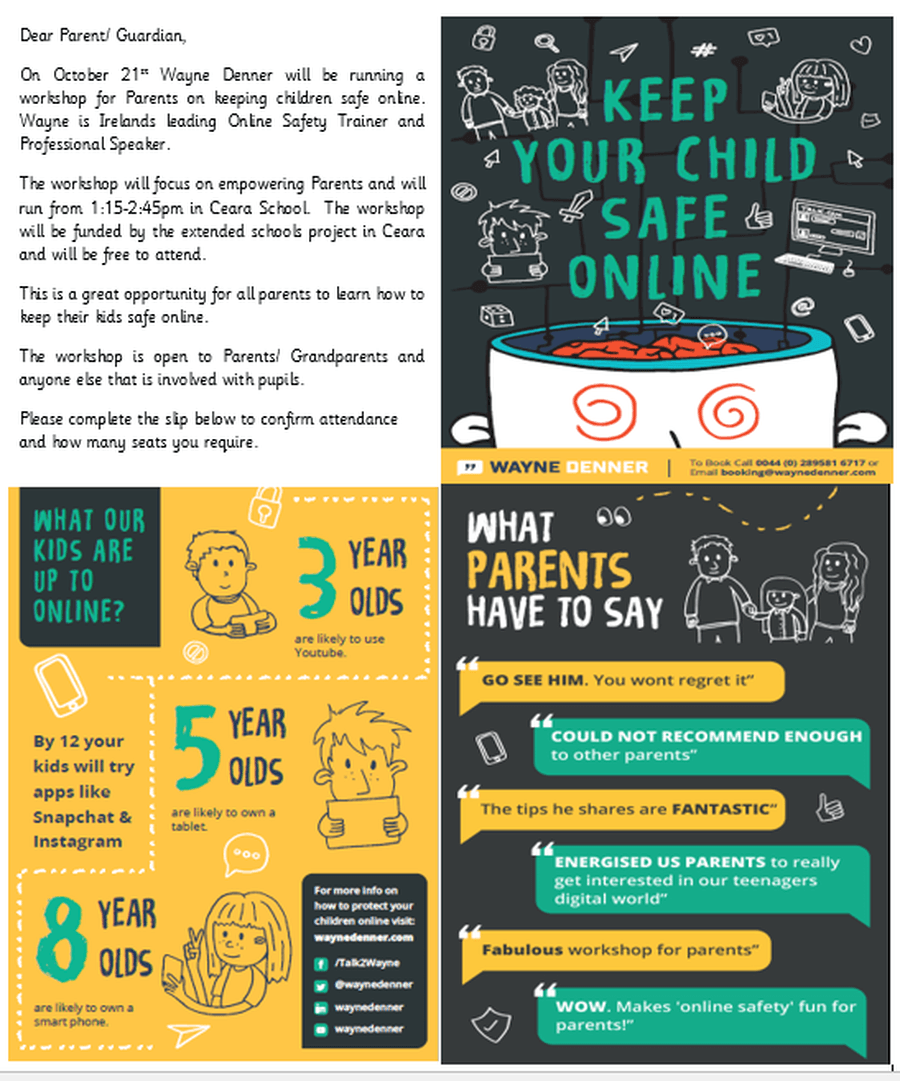 Confirmed raffle prizes so far..... keep checking for updates and a massive thank you for all your support and donations!!
Some of the staff and students from the Clanrye Group showing their handiwork to Mrs Clarke. The students are studying horticulture at Slieve Gullion and they worked hard to dig out and plant seeds to make a Wild Flower Garden at Ceara.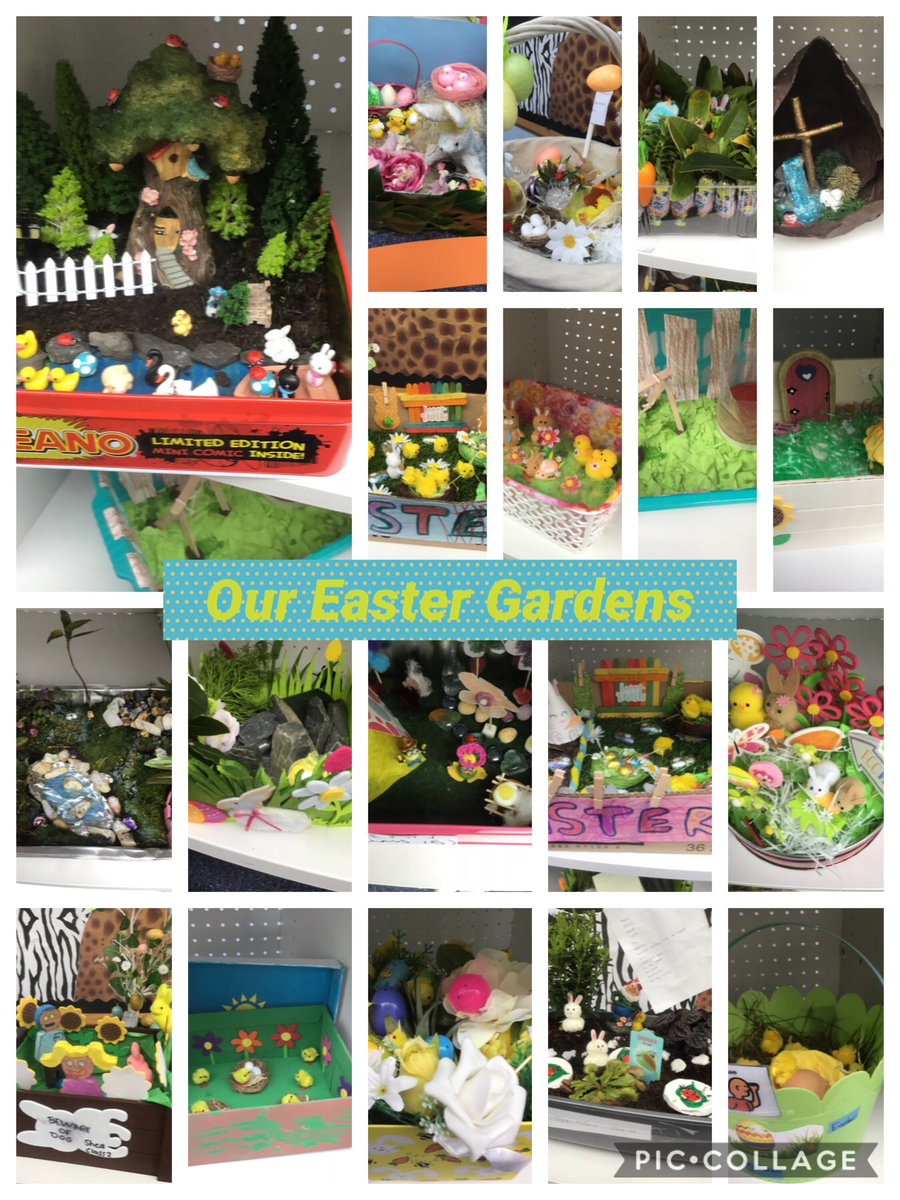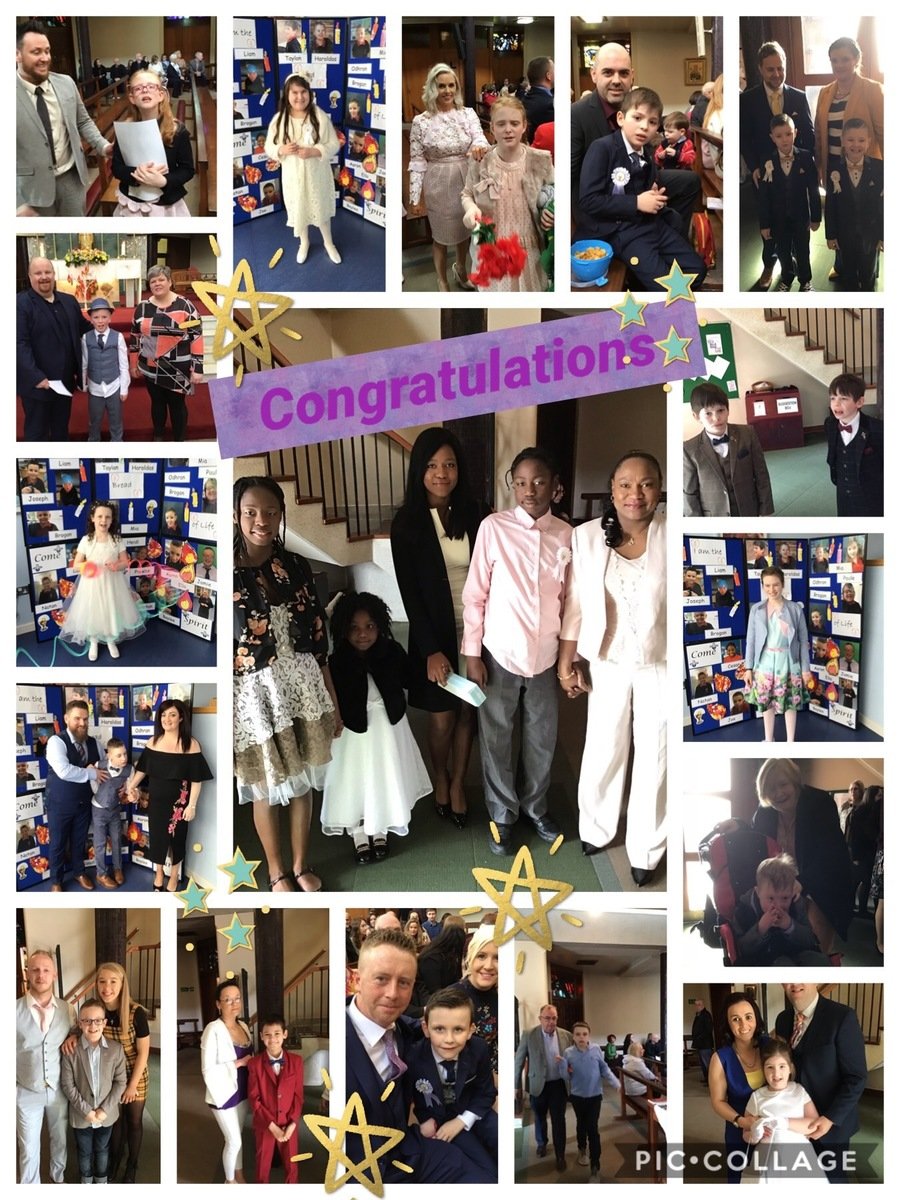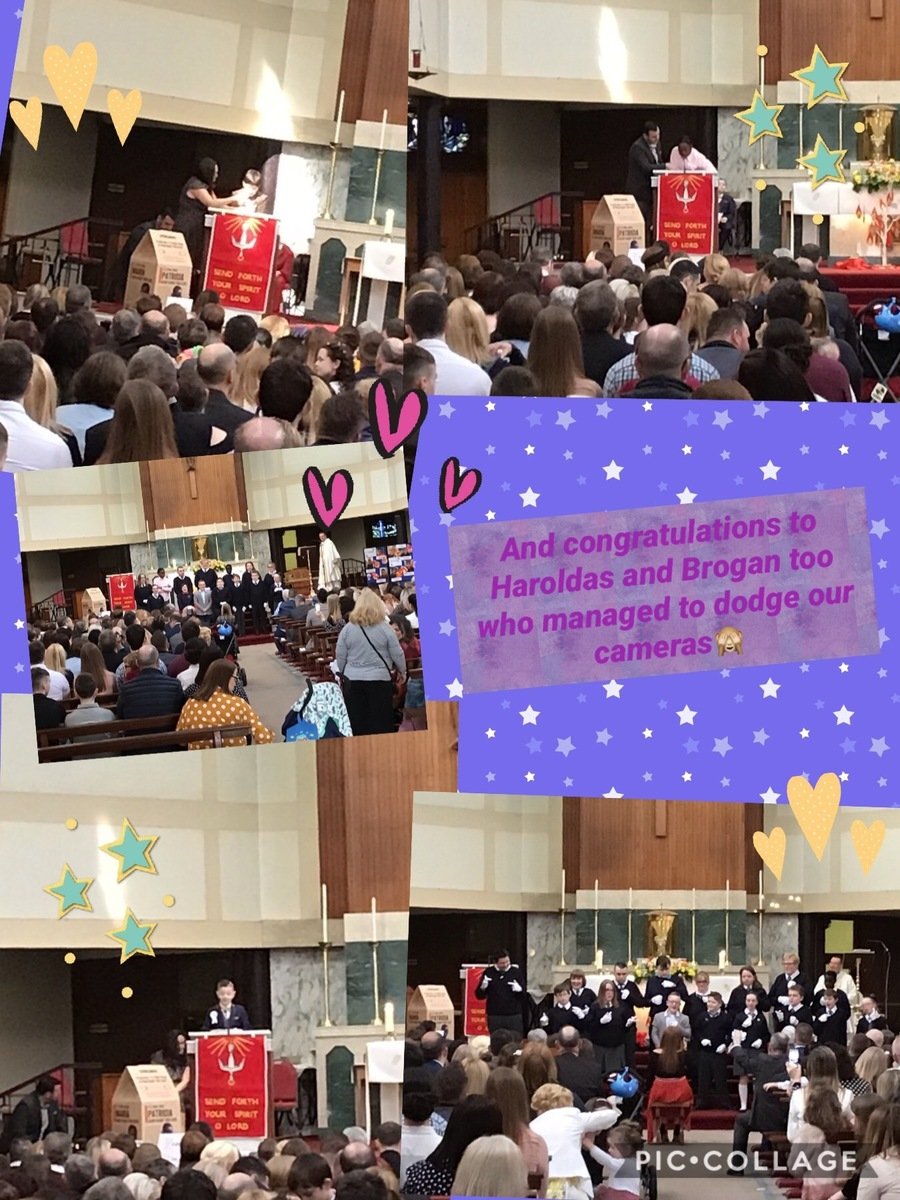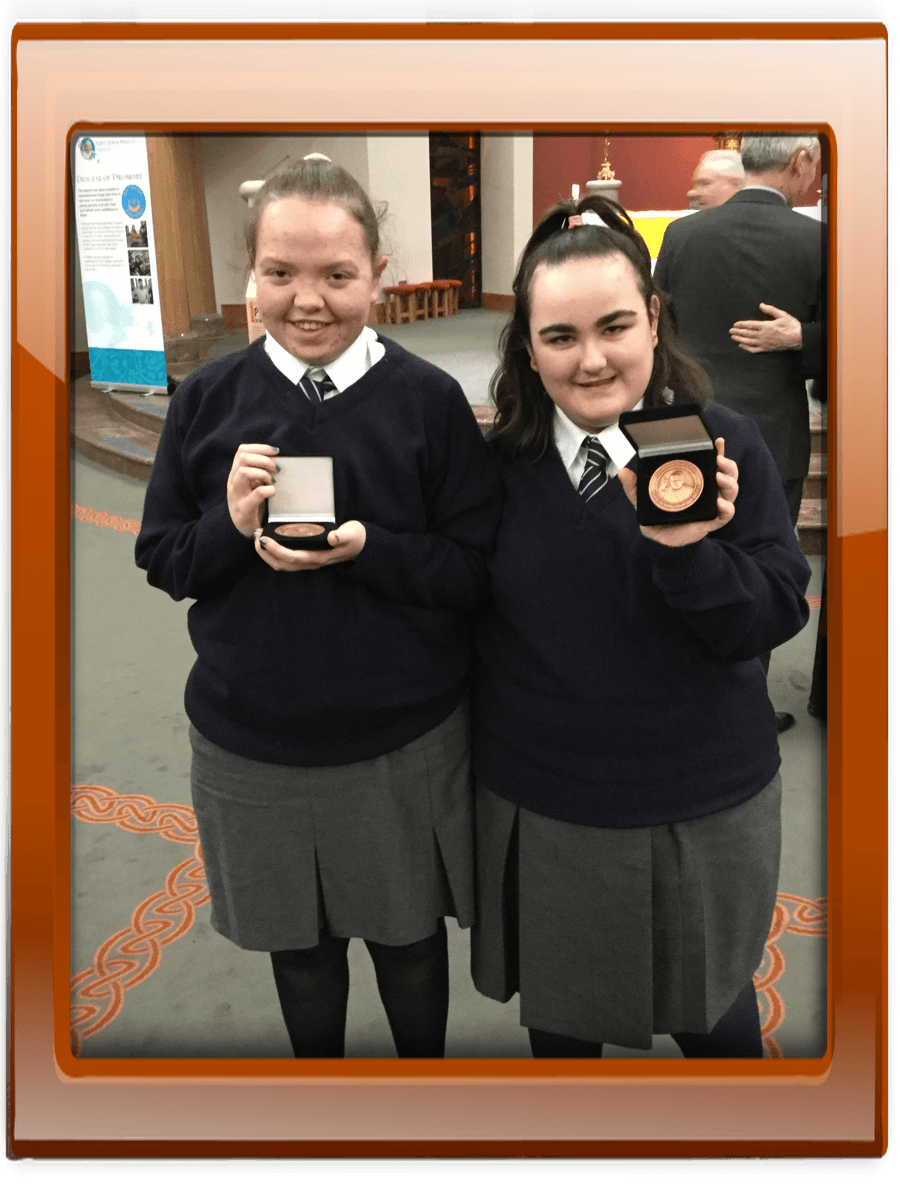 Congratulations to pupils Annie Hyde, Shola Heath, Teresa Burns and past pupil Rachel Thompson who all received their bronze Pope John Paul II Award on Wednesday 21st March.
A great big THANKYOU to everyone for helping to raise £407.09 for Comic Relief on Friday 15th March. Staff and pupils had lots of fun dressing up in their pyjamas and we were treated to a special Red Nose Day Talent Show during our assembly. Well done to everyone!
World Book Day
Thursday 7th March 2019
Just a wee reminder that it is World Book Day on Thursday 7th March. Pupils are invited to dress up as a character from a favourite book. There are lots of fun activities planned in our classes so Thursday is shaping up to be a great day. Don't panic if you can't think of any costume ideas - here are a few ideas to help....
New Start Wrist Bands
Josh McGoldrick is the older brother of one of our pupils. Josh underwent a life saving heart transplant last summer at Wythenshawe Hospital in Manchester. He is selling wristbands that he designed to raise funds for Wythenshawe Hospital Transplant Fund. There are a number of these in the school office if you wish to make a donation.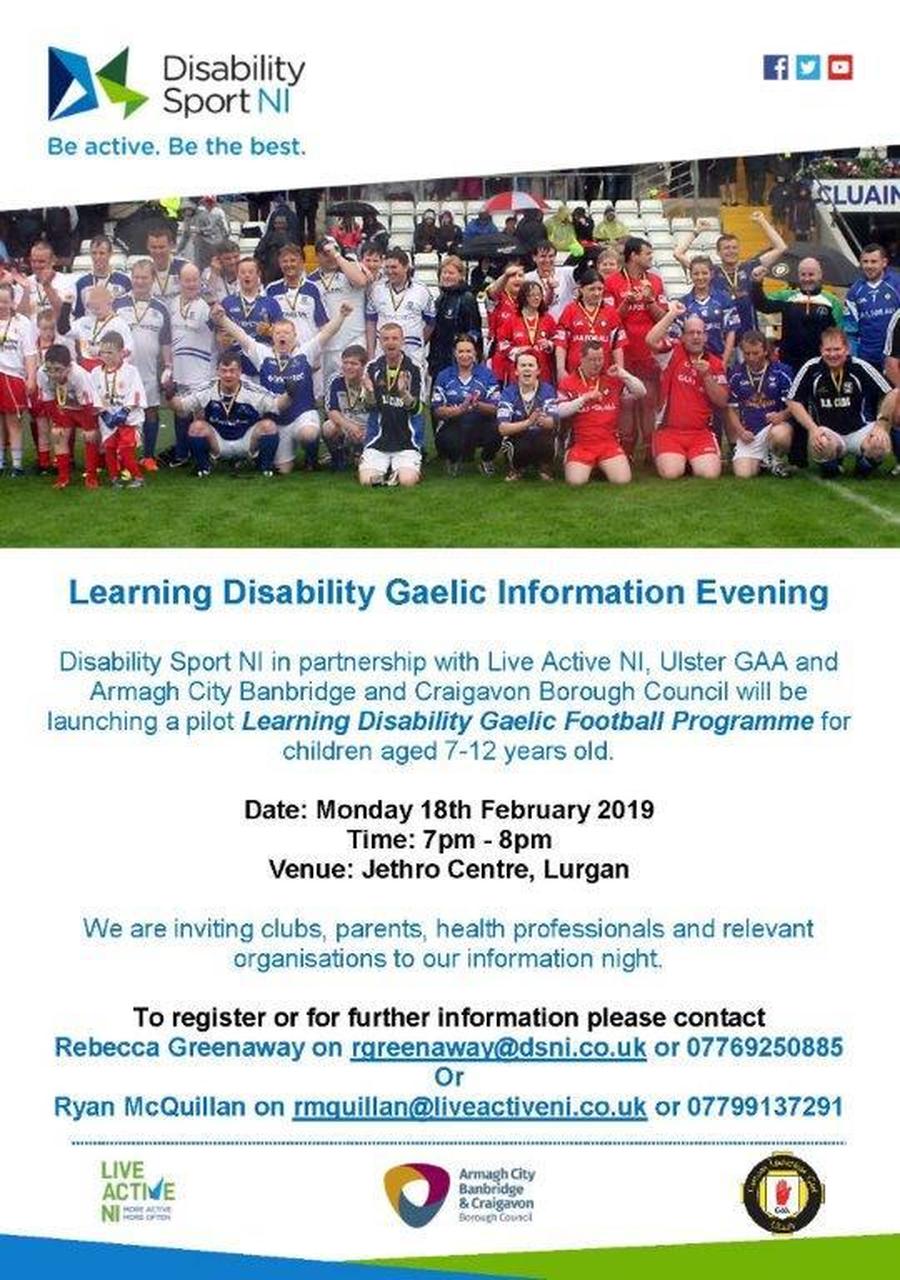 A big thank you to Jimmy Robinson who treated every child in Ceara to an ice cream from his ice cream van.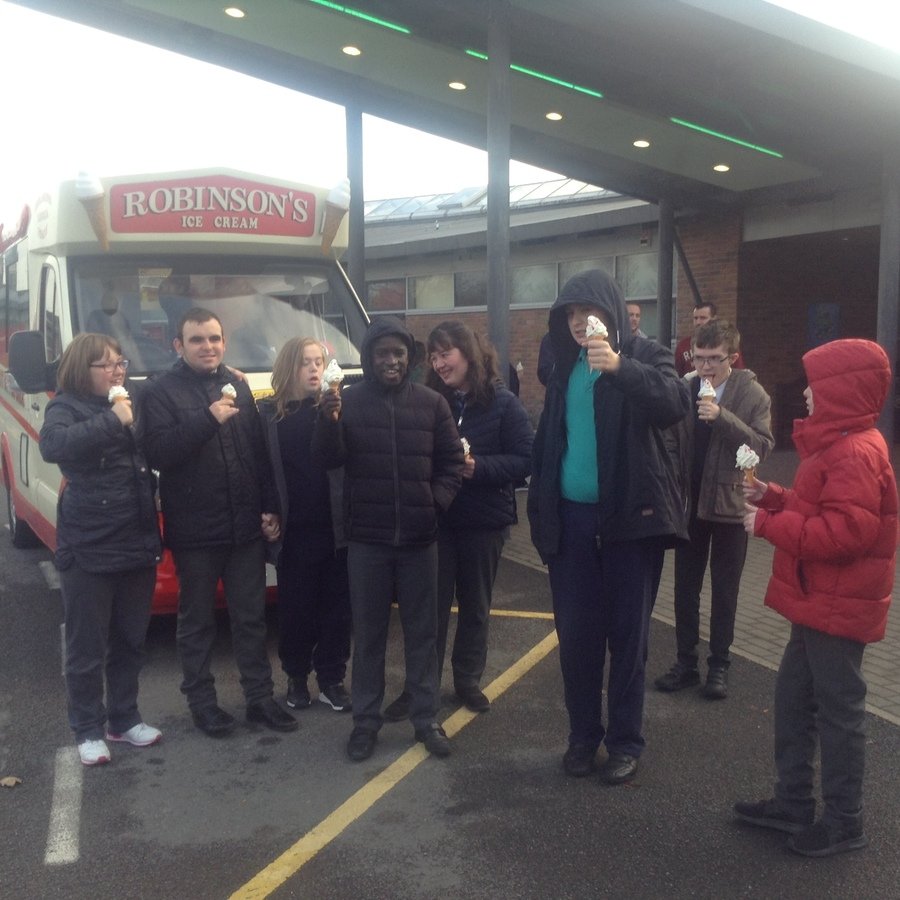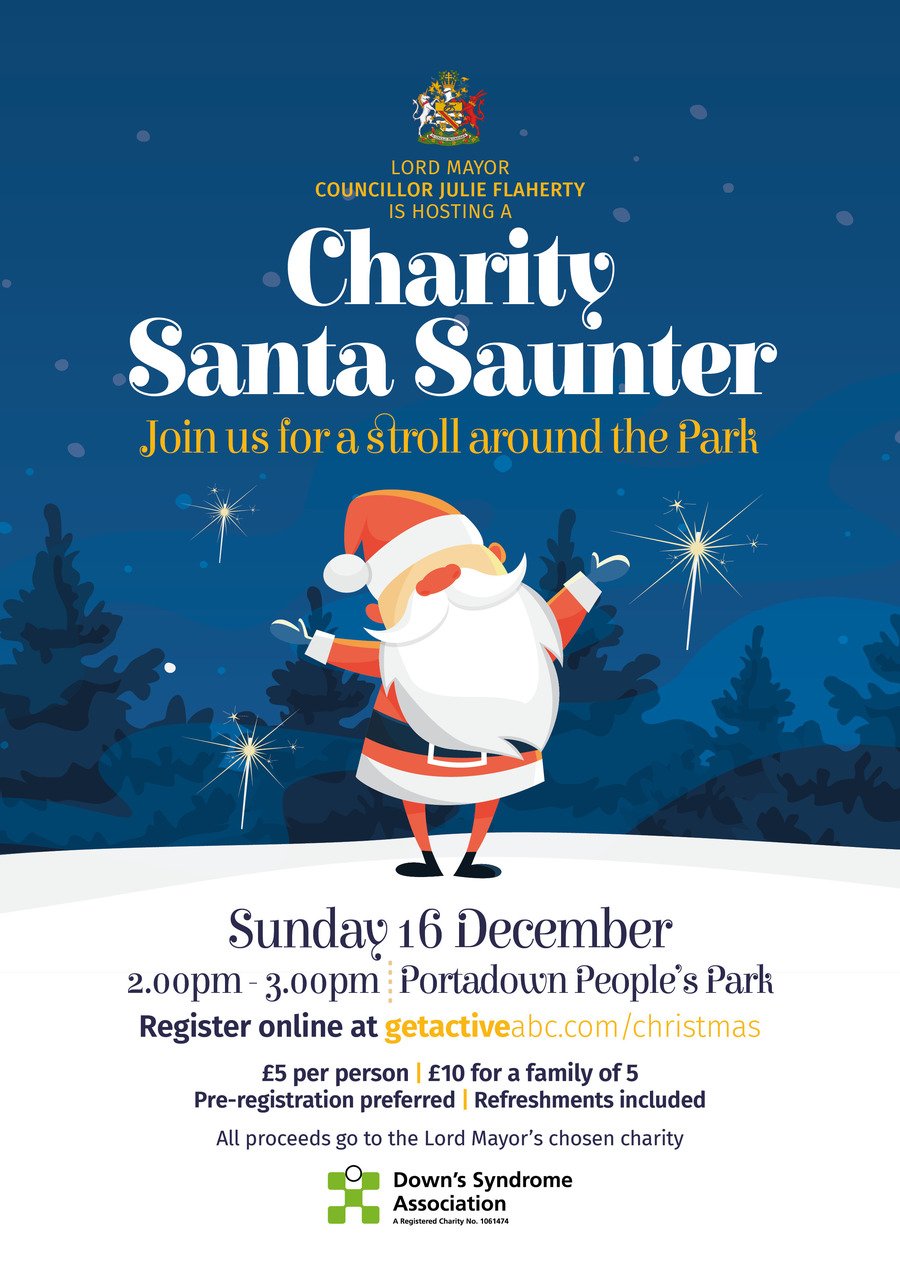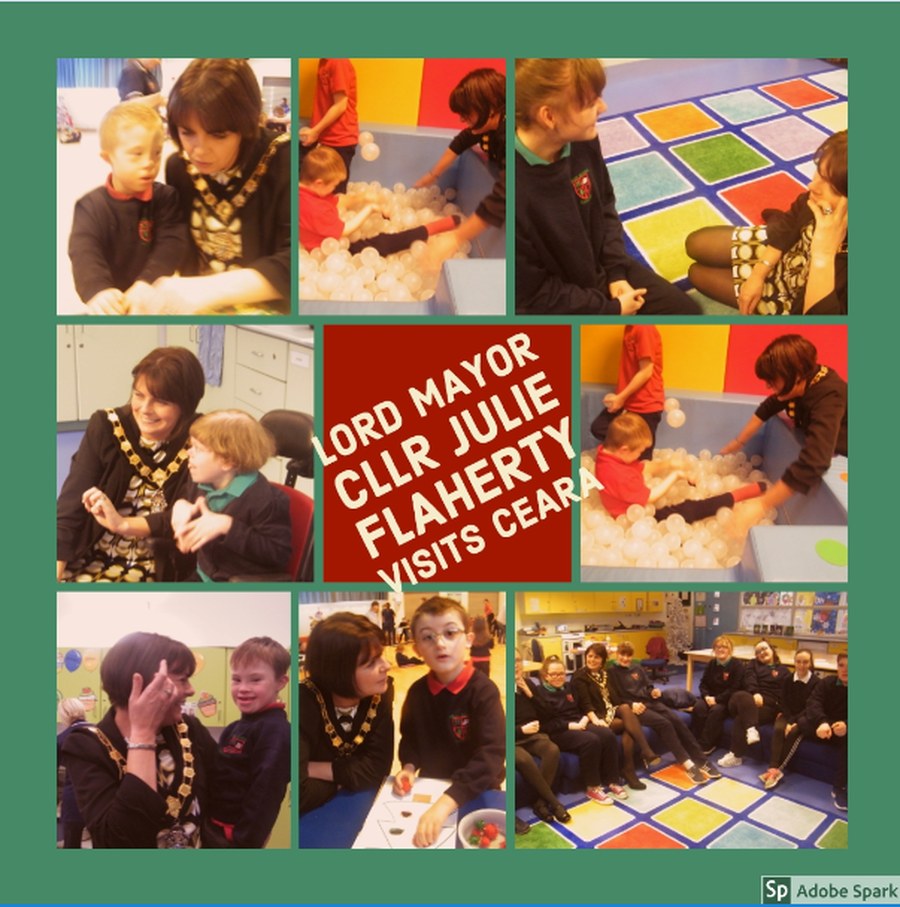 Replay Theatre
Pupils from classes 11 and 14 enjoyed a performance from Replay Theatre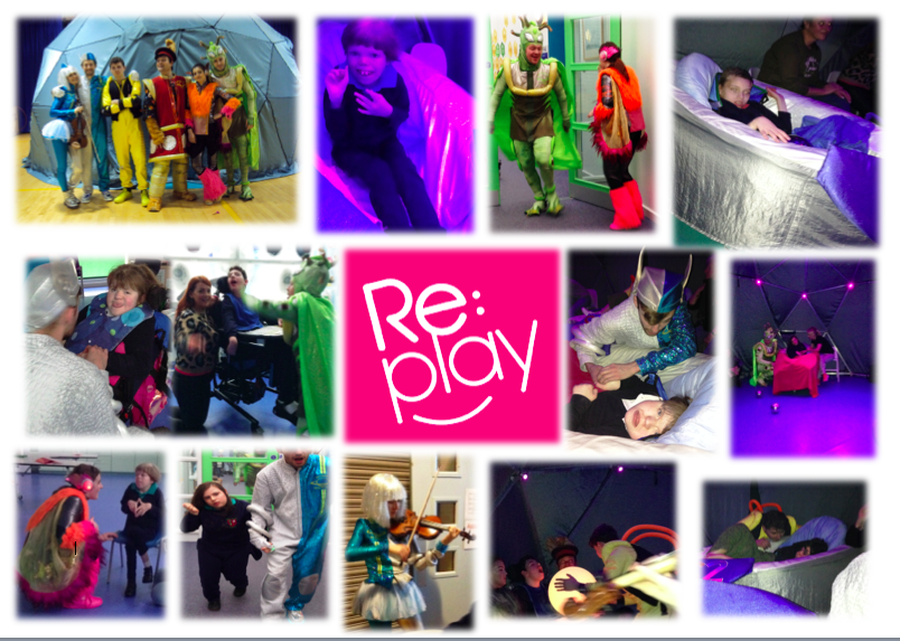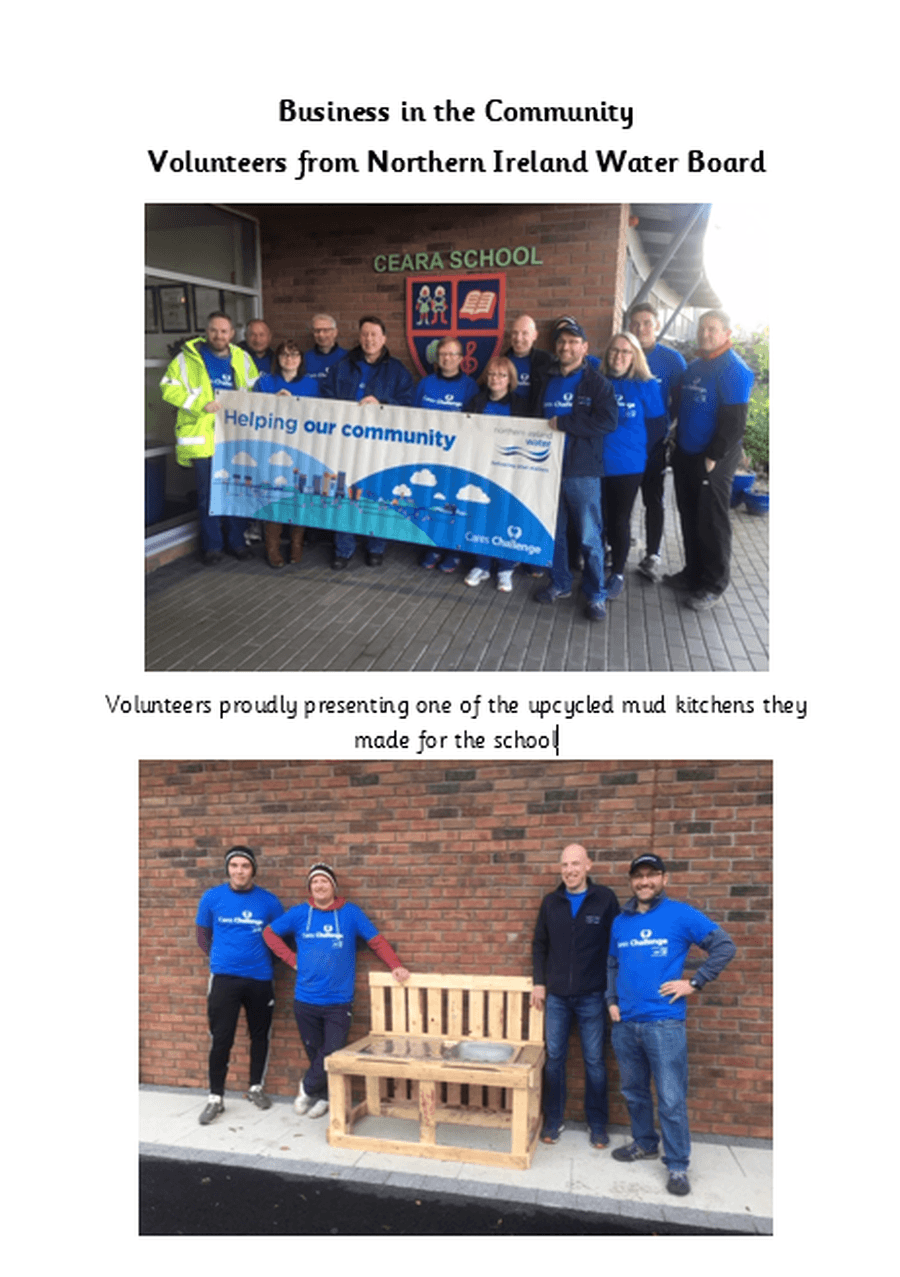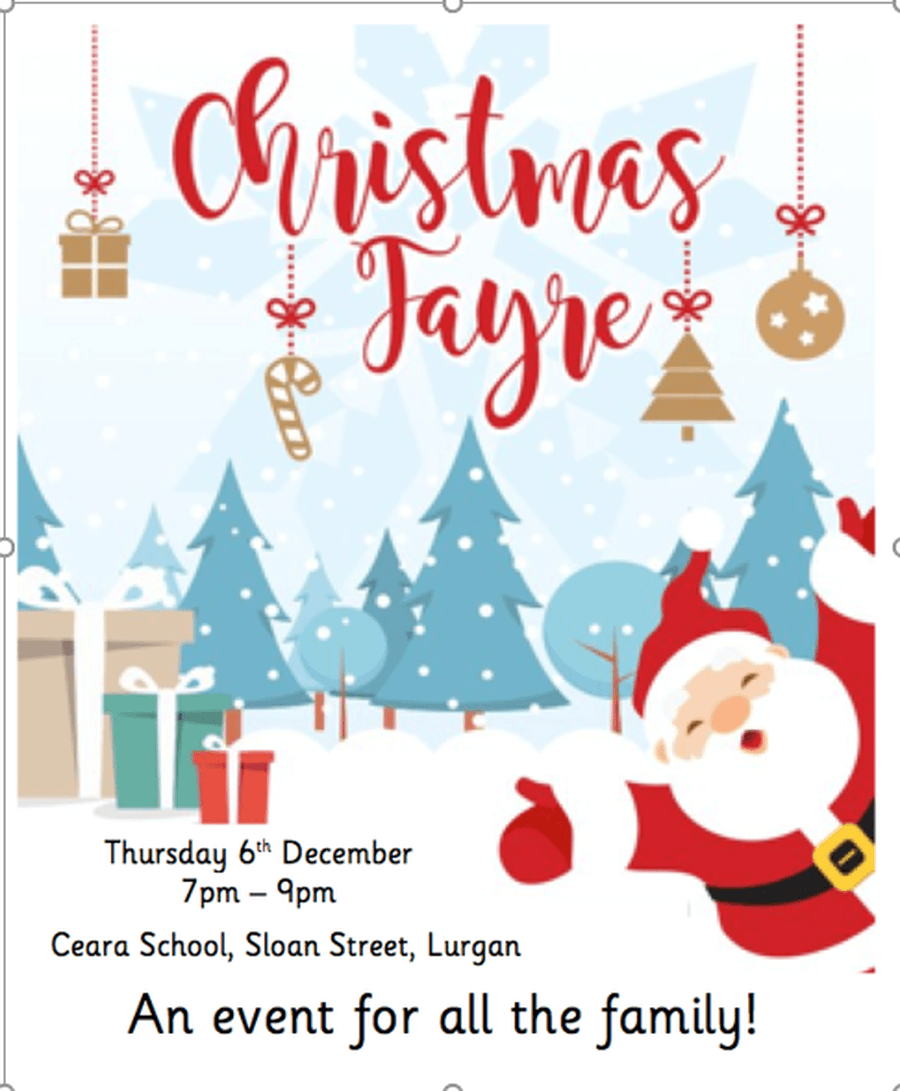 BBC Children in Need
A big thank you to everyone who helped to raise funds for BBC Children in Need on Friday 16th November. Our Spotacular non uniform day raised an amazing £500.85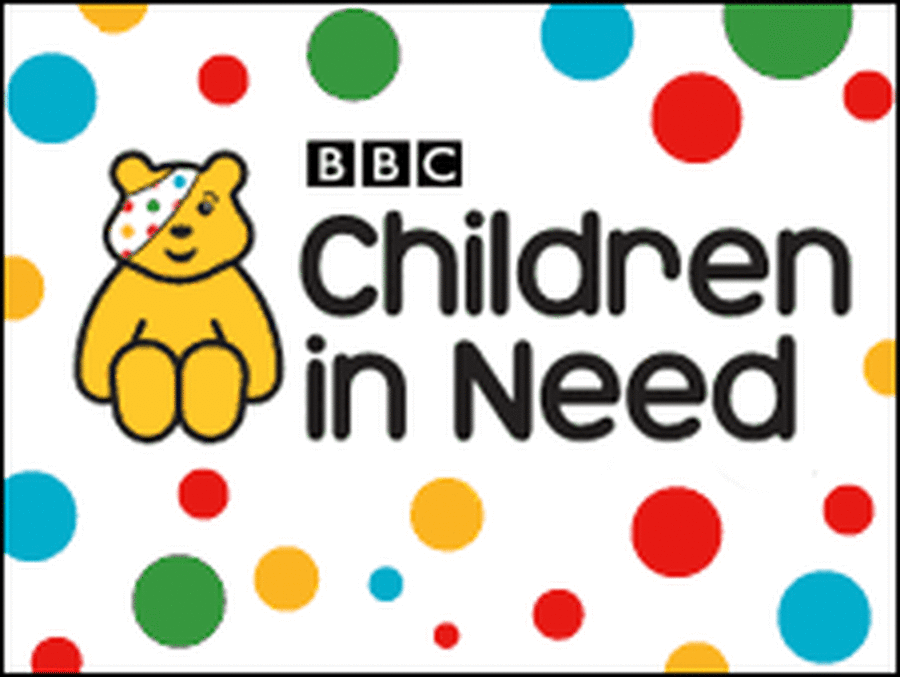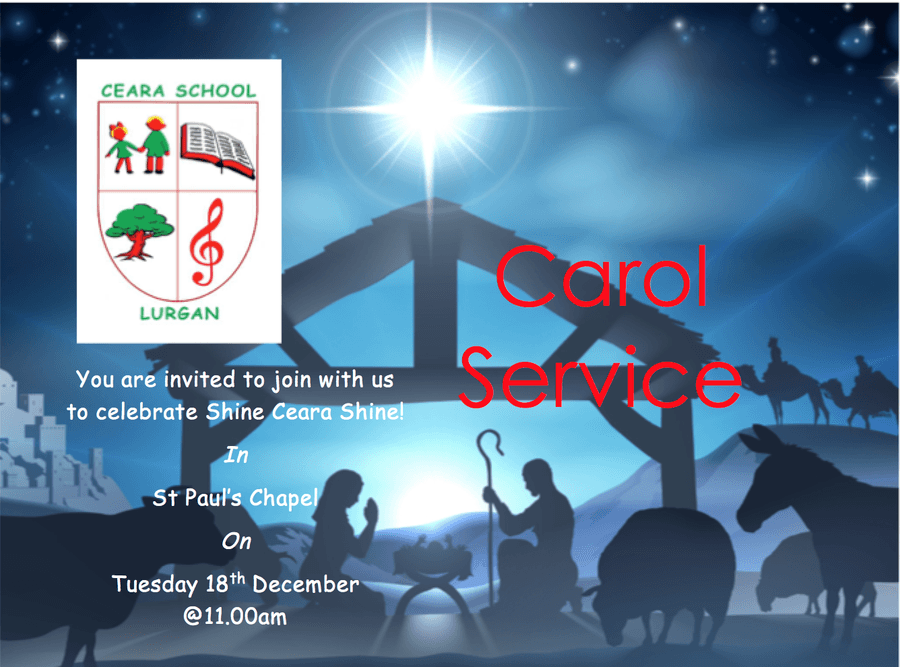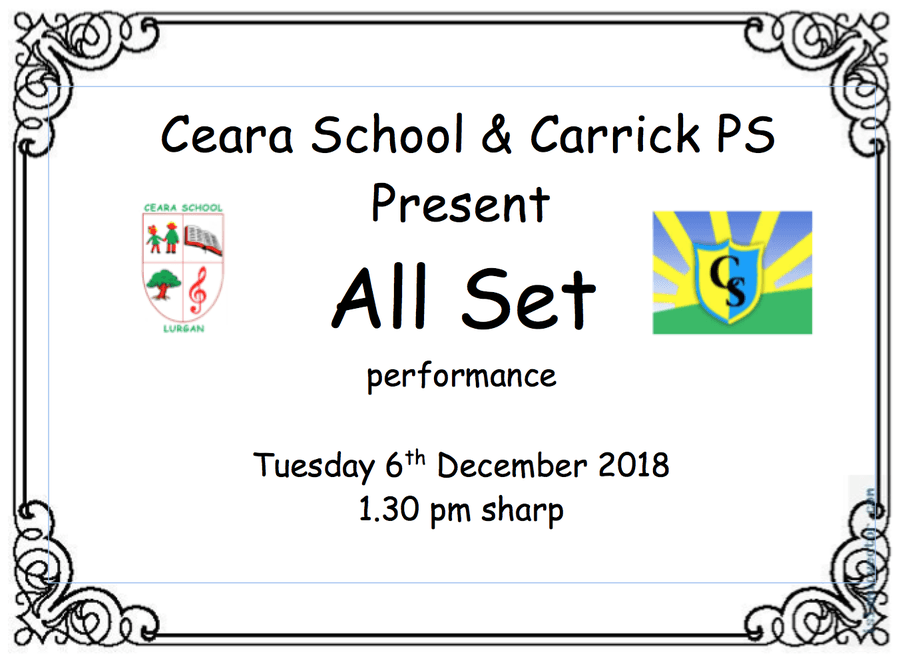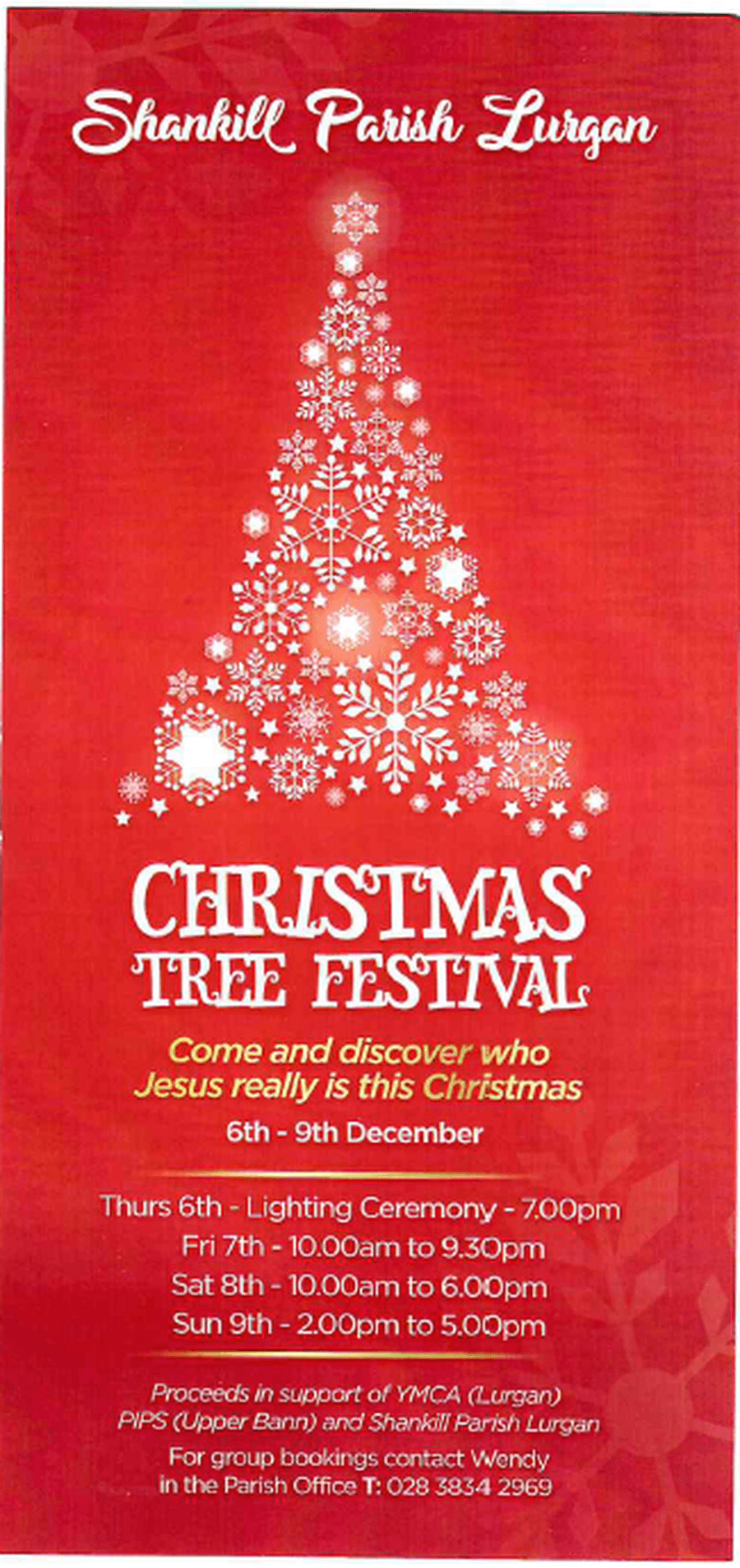 Female Fitness Studio Fundraiser
Maria McBride from Female Fitness Studios organised a Hallowe'en Charity Night on Thursday 1st November in aid of Ceara School. A big thank you to all who contributed to raising a grand total of £1300.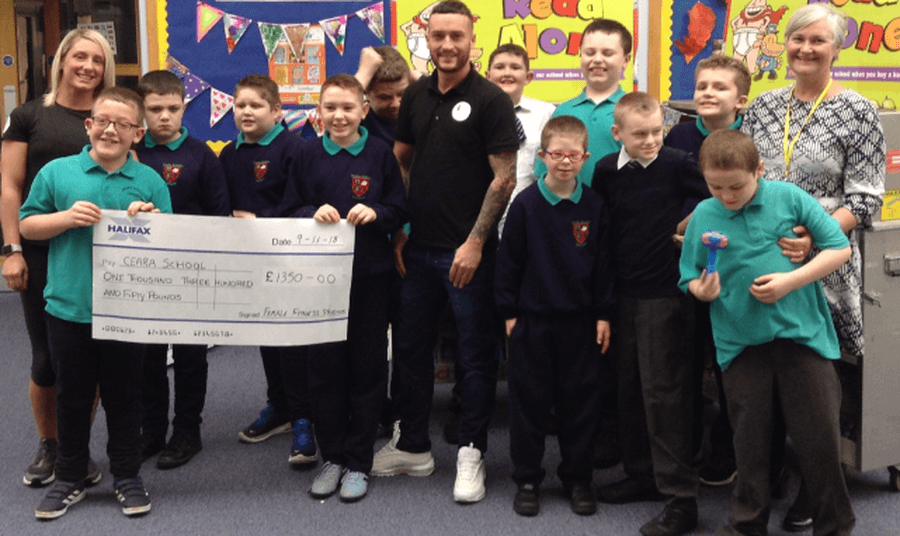 Highlights of our Maths Week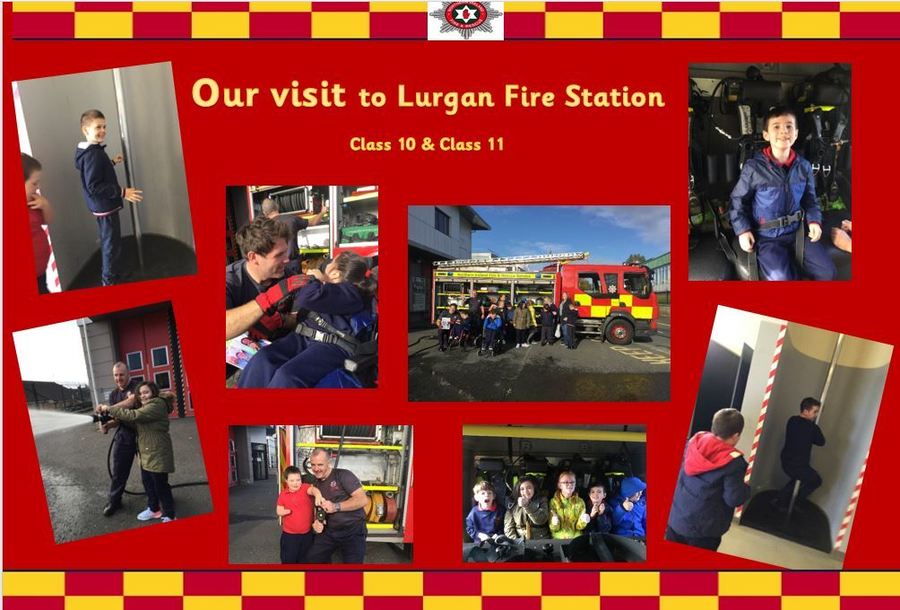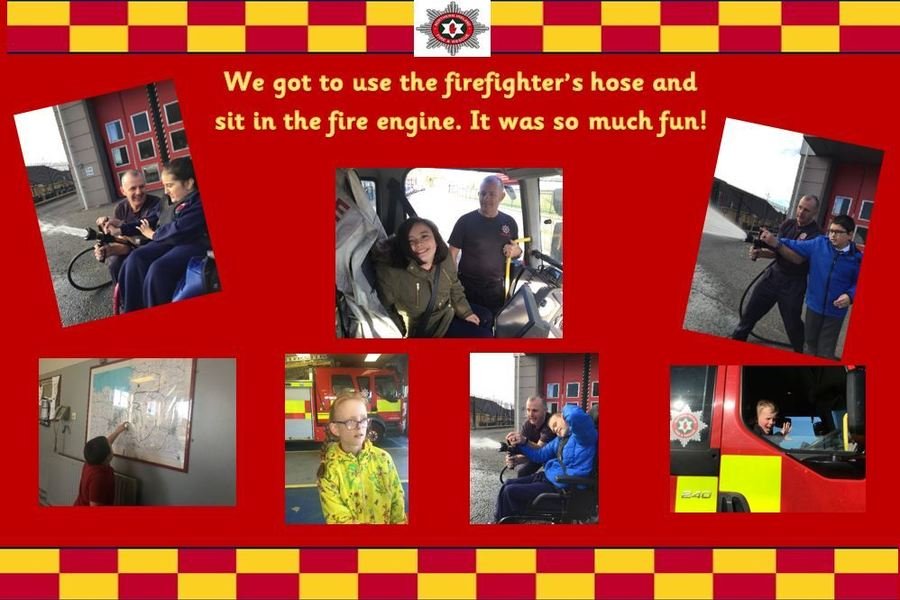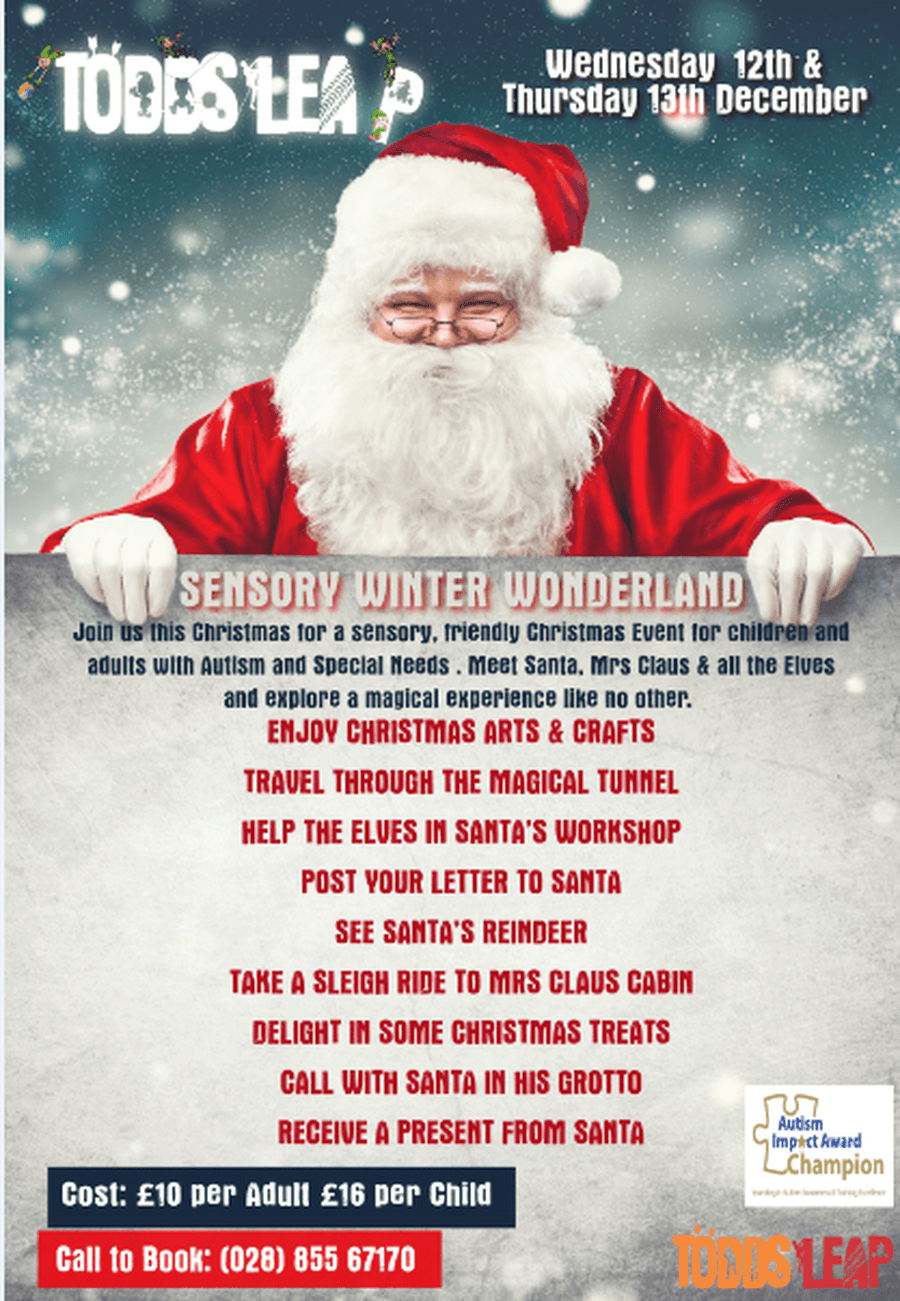 Ceara Pupils open the new Marks and Spencer Store at
Marlborough Retail Park, Craigavon.
Brid and Malachy travelled to Marlborough Retail Park on Thursday 4th October to cut the tape and officially open the new Marks and Spencer's Foodhall along with the Lord Mayor of Armagh City, Banbridge and Craigavon,
Councillor Julie Flaherty. The pupils were met by Manager of the store, Mr John Woods and were presented with gift bags.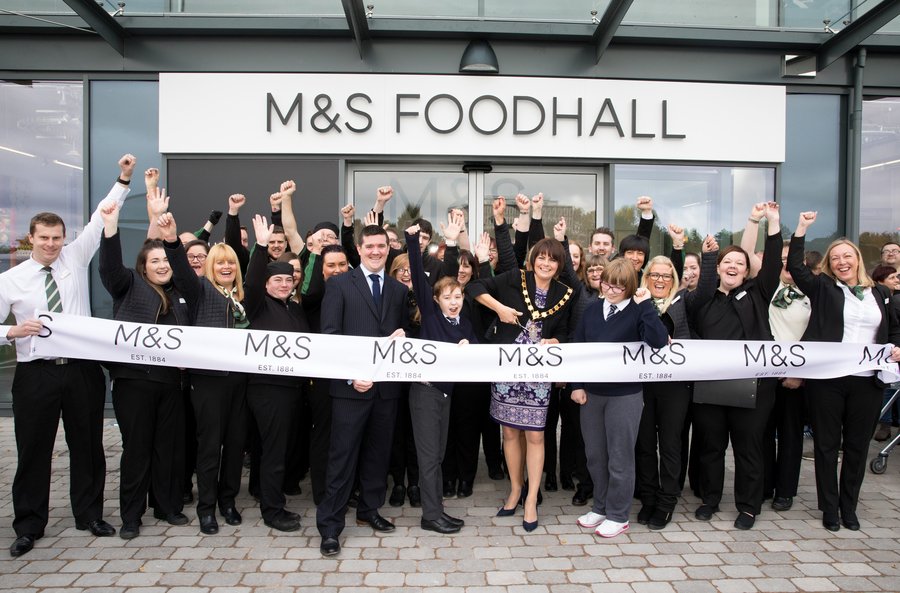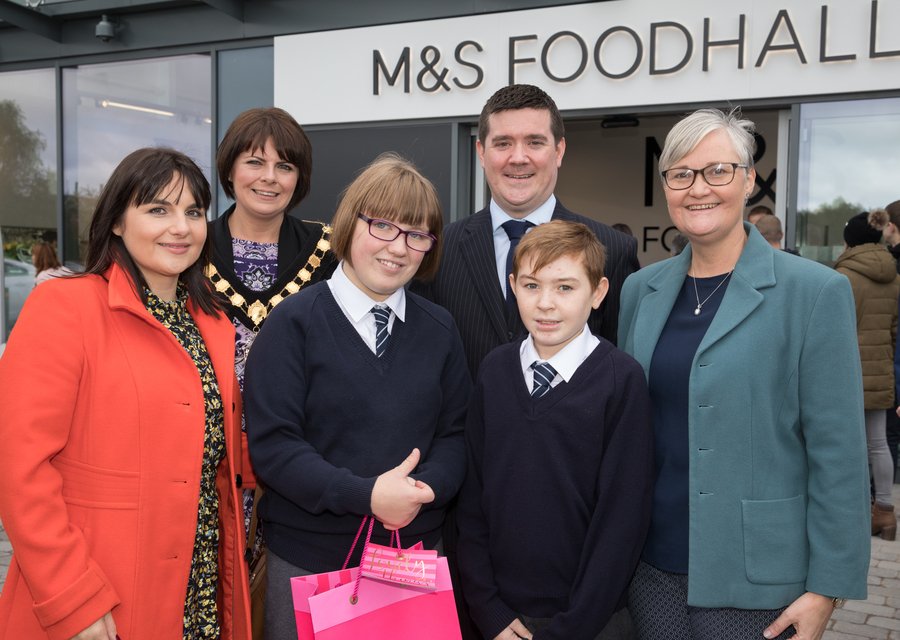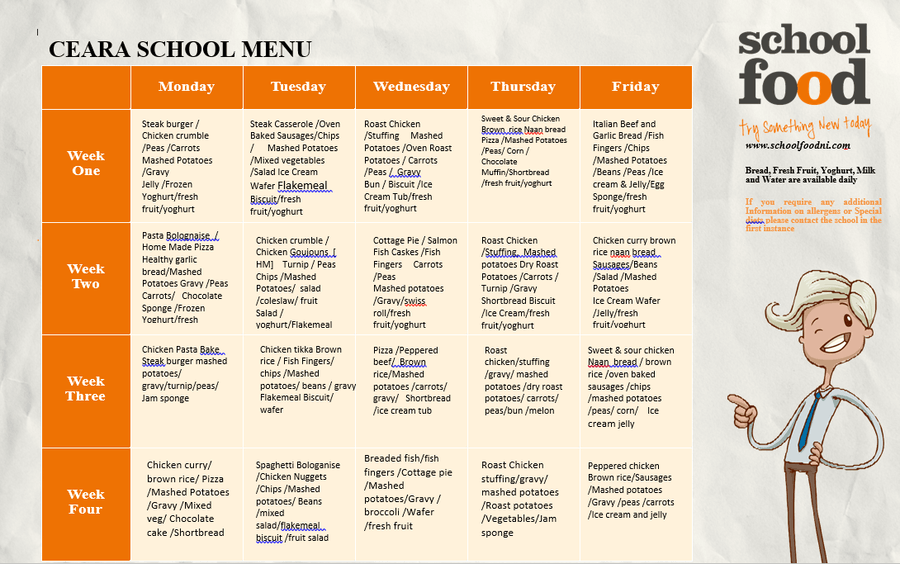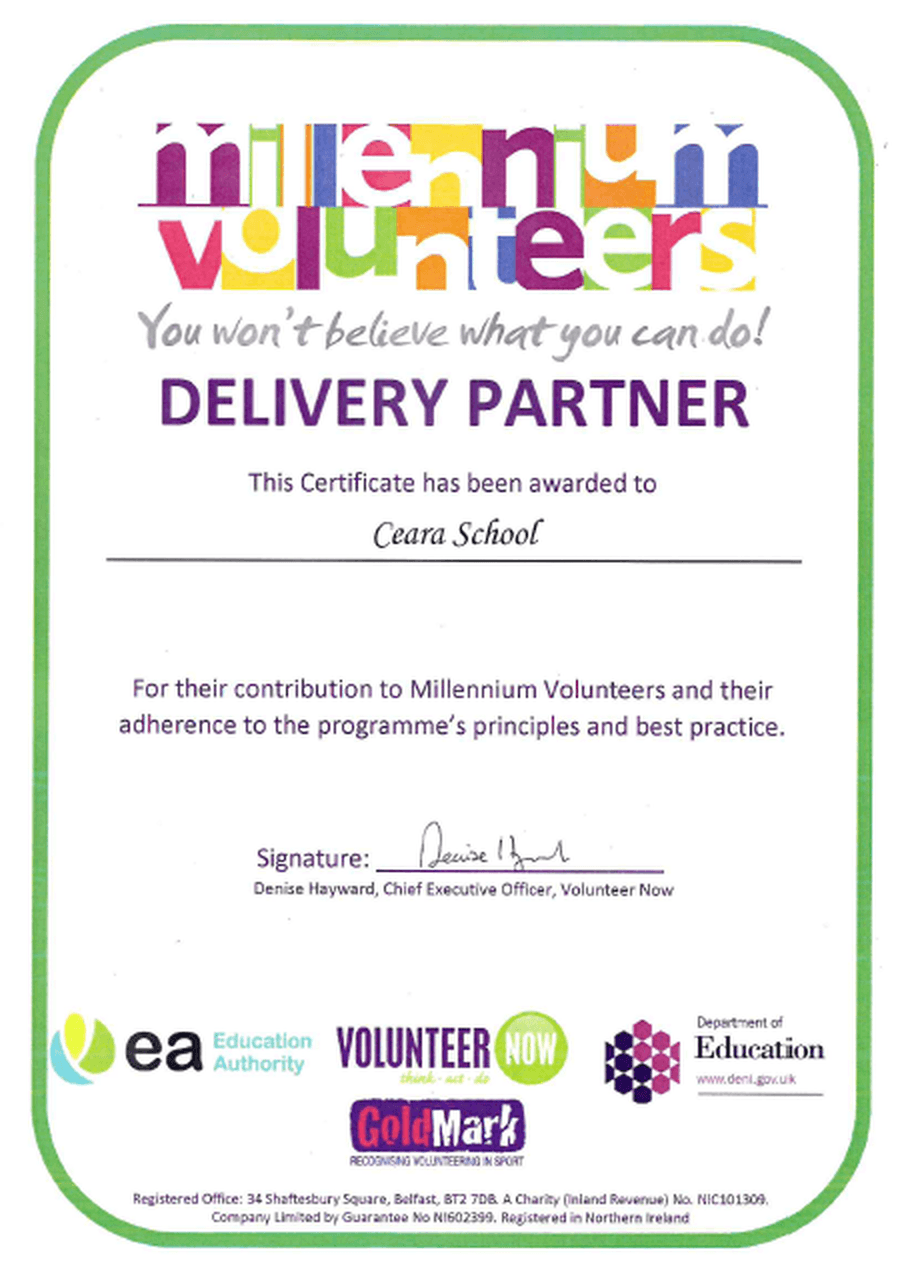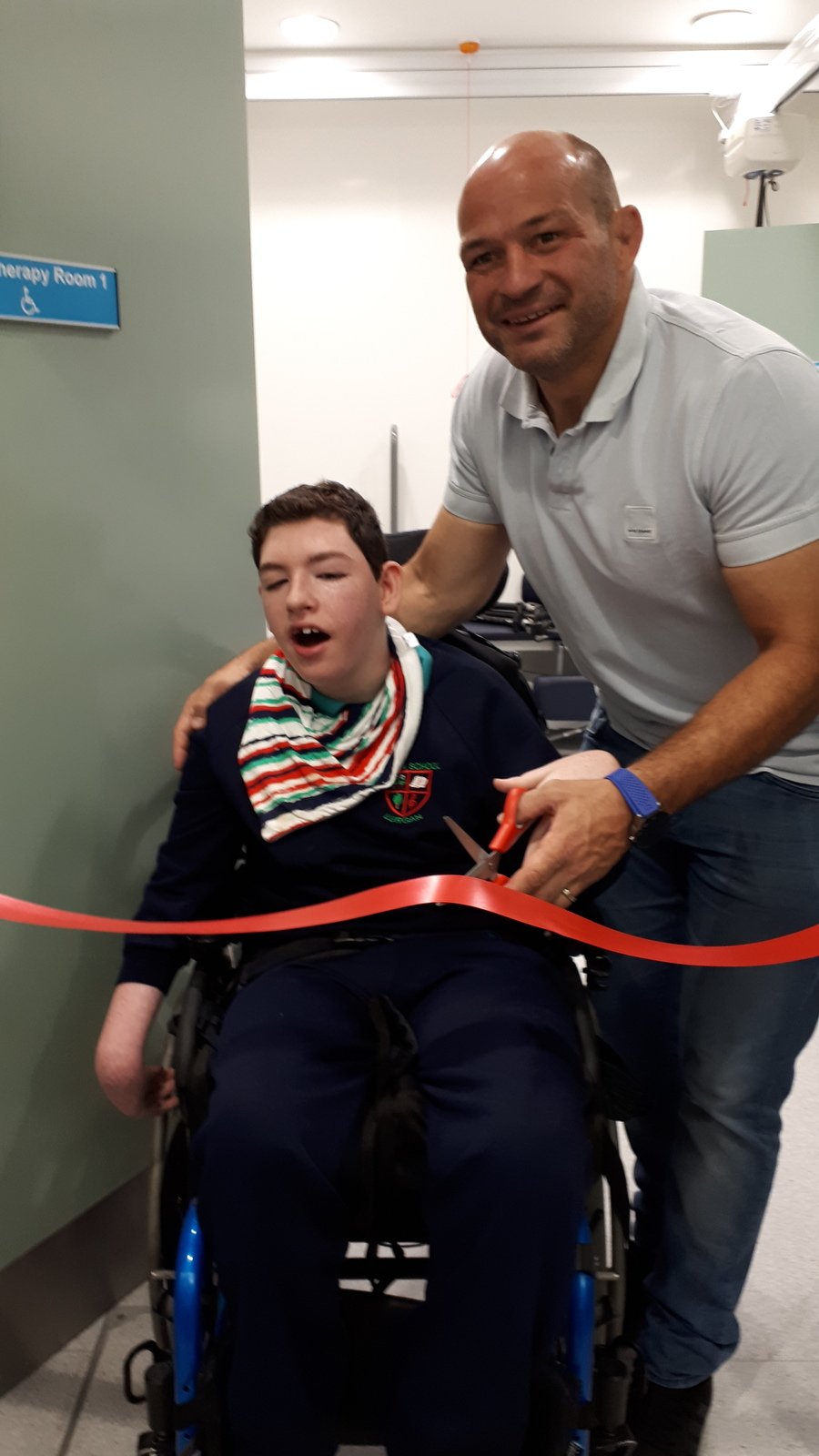 Special guests Odhran from class 14 and Rory Best at the reopening of the Hydrotherapy Pool in the Physiotherapy Department at CraigavonArea Hospital on 5th September 2018