Covid Lamp Testing Social Story
Zoom sessions for Parents and Carers
Second Zoom Session for Parents supporting your child's speech, language and communication development
Parent Sessions on supporting your child's speech, language and communication development
SENSORY PACKS
Please click the link below for more information about gaining funding towards a sensory pack for your child....
New RISE NI parent website launched - https://view.pagetiger.com/RISENI/parents
Parents can access information, activities, resources and training videos to promote the development of Speech & Language, fine and gross motor skills and social and emotional development.
TRAINING FOR PARENTS : Rising to the Challenges of Parenting: How to Mind Ourselves during Stressful Times
Mr. Shane Martin (Mood watchers)
Training for Parents on Wednesday 27th January 2021 at 11.00am (Zoom).
Shane Martin is a psychologist dedicated to teaching the very best evidence-based psychology to help people protect their mental health and enhance the quality of their lives.
Rising to the Challenges of Parenting: How to Mind Ourselves during Stressful Times
Parenting is challenging at the best of times. Our patience can be tested. Our energy levels can sap. We often feel alone and isolated while negotiating through a minefield of emotions, upheaval and uncertainty. It is important to harness our inner-strengths and to cope when we are under pressure. We need to sustain our own mental health especially since the advent of Covid-19. Shane will offer tips to parents to help them deal with the very real stresses of parenting and offer scientifically validated strategies for growing stronger during challenging times.
If you would like to take part, please give your child's teacher your name and email address
WORKSHOPS FOR PARENTS : MINDFULNESS
Anne Costello workshops (Zoom) each Tuesday at 10.00 – 11.00am in February & March 2021 (excluding Tues 16th Feb)
Anne Costello provides mindfulness programmes for positive mental health and wellbeing.
She will deliver this uniquely designed 'Mindfulness and Stress Management Programme' for a group of parents online.
NUMBERS FOR THIS COURSE ARE LIMITED AND WILL BE ISSUED ON A FIRST COME BASIS.
Outline of course attached:
8 Week Introduction to Mindfulness (1 hour per week)
The introductory course is an experiential course where you
will explore what mindfulness is and how it can support and help you in everyday life.
Each session will introduce a different practice and touch lightly on various aspects of mindfulness.
If you would like to take part, Please give your name and email address to your child's teacher
Course Content
What is mindfulness? Definitions and debunking the myths
The Body-scan Practice
Pausing practices to use throughout your day
Sitting meditation
Mindful walking
Mindful eating
Mindful movement
Self-compassion practice
Taking care of difficult emotions
The practice of gratitude
Mindfulness in everyday life
Facilitator: Anne Costello
www.annecostellomindfulness.com
e mail:anne@annecostellomindfulness.com
To School Community:
The selection Committee of the Board of Governors has been meeting over the past few weeks to shortlist and interview candidates for the Post of Principal of Ceara School. Last Thursday we interviewed shortlisted candidates and have recommended an appointment. The chosen candidate can not be announced until the appointment has been ratified by the Membership and Teaching Appointments Committee (MTAC). We are unable to advise the successful candidate until after this Committee meets on 9/02/2021.
Once the candidate has accepted the post we will inform you all as to who had been appointed and when they will take up the position. I understand that there are rumours circulating in the community as to who this will be but I can assure you that the successful candidate will not be informed of their appointment until after the MTAC meeting.
In the meantime I would like to thank you all for your hard work, diligence and understanding given the extremely difficult conditions we are working under. Any decision we may have to take going forward will be in the best interests of pupils, parents and staff.
Best Regards
Joe Nelson
Chair of Governors
Ceara Special School
https://www.education-ni.gov.uk/news/weir-announces-changes-schools-reopening-arrangements
In short, Ceara School will open to pupils on Tuesday 5th January as planned. Please be extremely vigilant at this time - the closure of primary and post primary schools is due to the unprecedented levels of positive Covid-19 tests since Christmas. While Ceara School Staff continually work hard to make our school as safe as possible for our pupils, we are reliant on parents' help, by keeping sick children at home. During this period of large numbers testing positive for Covid-19, I would ask for your understanding as we try our best to maintain staffing levels. This is a situation beyond our control and it may be necessary, following a risk assessment, to close a class if adequate staffing is not available. Let's work together to make Ceara a safe place for everyone.
Important message re COVID-19 procedures during school Christmas closure
ONSET OF COVID-19 SYMPTOMS up until 5pm on Sunday 20th December 2020
If any pupil presents with either:
the onset of Covid 19 symptoms or receives a positive test result over this weekend ( up until 5pm on Sunday 20th December)
please contact Heidi Clarke - hclarke173@c2kni.net so that we can follow PHA Track & Trace protocol (it is NOT necessary to contact me after this date)
AHEAD OF RE-OPENING OF SCHOOL ON TUESDAY 5th JANUARY 2021:
DO NOT SEND YOUR CHILD TO SCHOOL If THEY:
are unwell
have the onset of Covid 19 symptoms or
self-isolating due to being a close contact or
has received a positive test result on or after Sunday 27th December 2020
- please contact school on the morning of Tuesday 5th January 2021 (it is NOT necessary to contact school before this date)
Useful Telephone Numbers for Parents:
PHA: 0300 555 0119 / 0300 555 0114
Ceara School Number: 028 38323312
Many thanks,
Heidi Clarke
Acting Vice Principal
Advice on keeping safe during Covid 19
Please remember that pupils should wear a freshly laundered uniform to school every day. It is also essential that wheelchairs and schoolbags are clean and should also be wiped down and sanitised each day. Thank you for your continued assistance in keeping us all safe.
WELCOME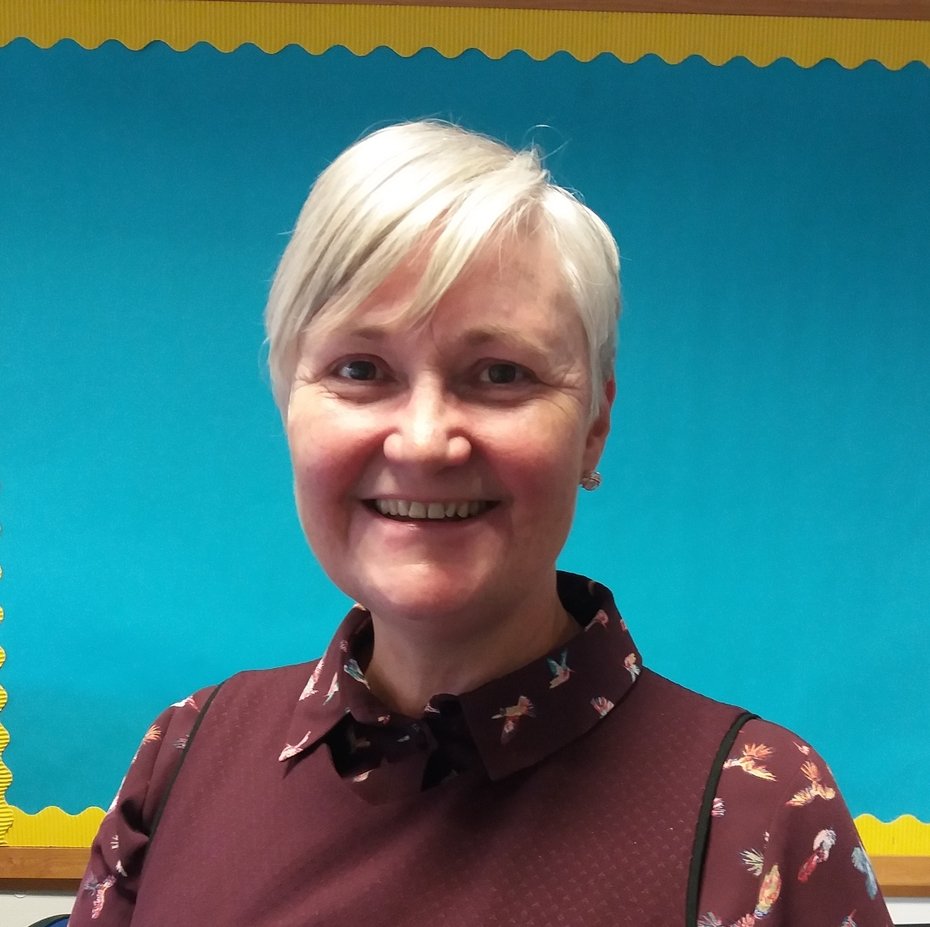 Ceara School is a controlled interdenominational school for pupils aged from 3 years to 19 years old. There are currently 174 pupils on role. The school moved to a purpose built facility at Sloan Avenue in 2001 but due to increasing numbers each year we have had extensions added in 2009 and only last year we had five new classrooms and a music room added.
Our school motto is 'forward together' and we have a team of dedicated and skilled teachers and classroom assistants who work with every child to ensure that they grow and develop skills, knowledge and independence in a safe, caring and empowering environment and move forward. We recognise each child's specific needs and believe that Forward is forward no matter what the speed.
We hope that you enjoy reading about the fantastic achievements of our pupils on our web page.
Pam Evans (Acting Principal)
.
OFFICE HOURS
Ceara School is currently closed
Please contact school by email : info@ceara.lurgan.ni.sch.uk
Ceara Therapy Team contacts are listed on their page in the home learning tab