Welcome to our W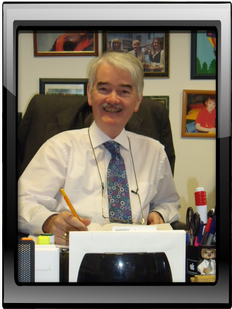 eb Site. I hope that you find it interesting. It contains some information about our school, the very special children who are educated within it, the staff who work here and the parents who daily entrust their children into our care and protection.
Ceara, like most special schools has a preschool section, a Primary section and a post primary section. Children attending the school are aged from three years to nineteen years.
Like all schools, Ceara is inspected by the Department for Education. Our last inspection described the school as "outstanding". In addition, Ceara was the first special school in the Province to attain the prestigious "Investors in Peoples" Award. We are proud of these achievements.
Mr Phillip Hawthorne chair of Lurgan Young at Heart Mens' group accompanied by Mr Jerome Mc Areavy and Mr Gerry O'Neill presented a cheque to Ceara of £500. The group raised the money at a bowling competition.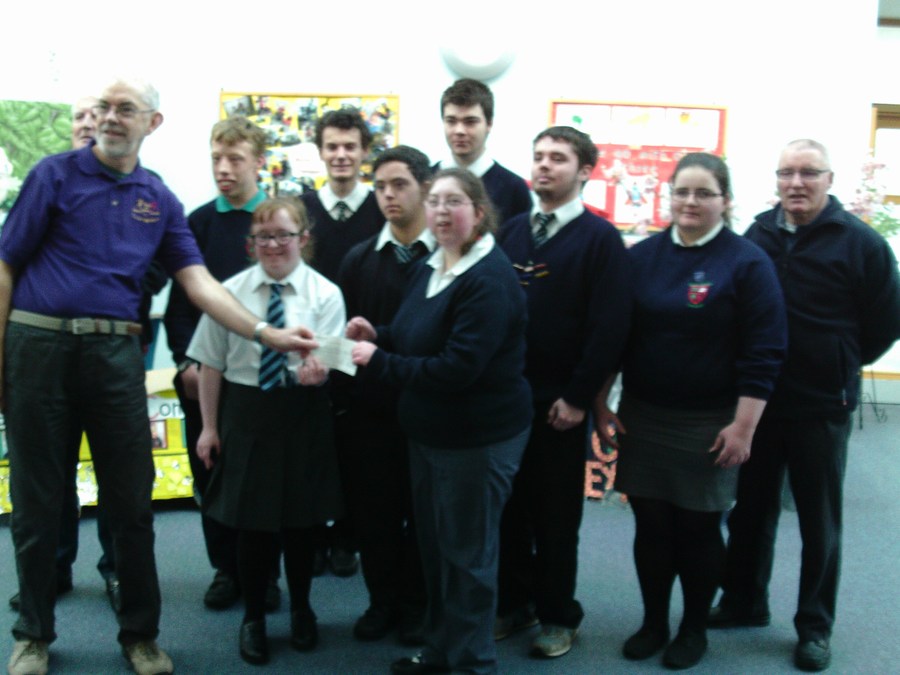 Maggie Fearon and David McIvor ran the Berlin Marathon and raised £400 which they donated to Ceara. They are pictured with classes 9 and 11.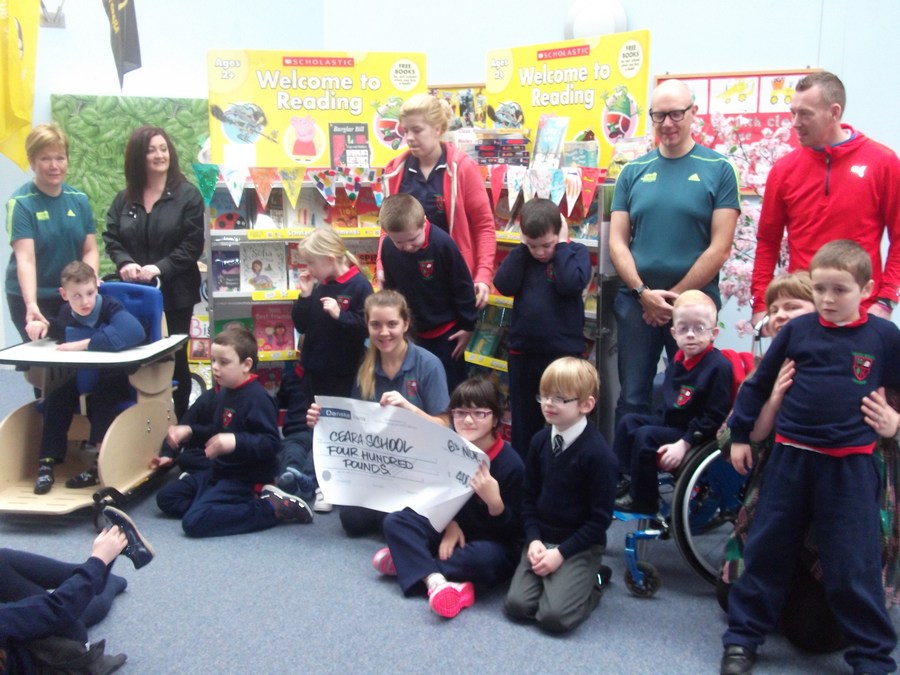 School photos for all pupils will be taken on Wednesday 4th and Thursday 5th November.
Prize Night
On Thursday 8th October we celebrated Ceara schools first Prize Night. Pupils came to school to receive external accreditation worked for in school last year.
A lovely night was had by all.
Dates for your diary – October 2015
to view Holiday list click here
Dates for your diary - November 2015
November 2 - 6 School Book Fair Week
Lurgan College Students
November 3 New Parents
November 4 Monthly Therapy Meeting
November 5 Parent / Teacher Night 7.00 – 9.00
November 6 Work Experience @ Ceara
November 9 Whole School Teaching Staff Meeting
November 10 Inclusion & Diversity Visiting Teacher
November 12 Staff @ Global Learning Conference
November 16 Brain Injury Trust Visitors
November 17 C2K Conference – Belfast
School Nurses for P1 children 17, 18 & 19
November 19 Ceara 'Open Morning' for local post 16 students
November 20 BOG Interviews (Classroom Assistants)
November 23 Head of Schools Meeting
November 24 Special Schools Principals Meeting – Sperrinview School
November 26 Craigavon Area Learning Community Meeting
November 30 Christmas Tree is erected.
Please remember to visit our web site

www.cearaschool.com

Christmas Fair Night

3 December Carol Service –

Shankill Parish Church

16 December

School closes for Christmas 18 December

Santa Sunday 13 December
Scholastic Book Fair
The Scholastic Book Fair returns to Ceara on Monday 2nd November.
We are delighted to be hosting another fantastic Scholastic book fair. The books are all excellent quality and value and will support your son/ daughter with their literacy development and interest in reading.
Parents can browse and make purchases at the following times:
9.15-9.45 Tuesday-Friday
12.30-1.00 Tuesday -Friday
2.45-3.15 Tuesday -Friday
3.45-4.05 Tuesday and Wednesday
7pm-9pm Thursday Evening
Pupils will browse the books with their class during the week and will be able to make a wish list to inform parents of their favourite book.
Senior Pupils will be manning the book fair at these times and will be delighted to take your orders.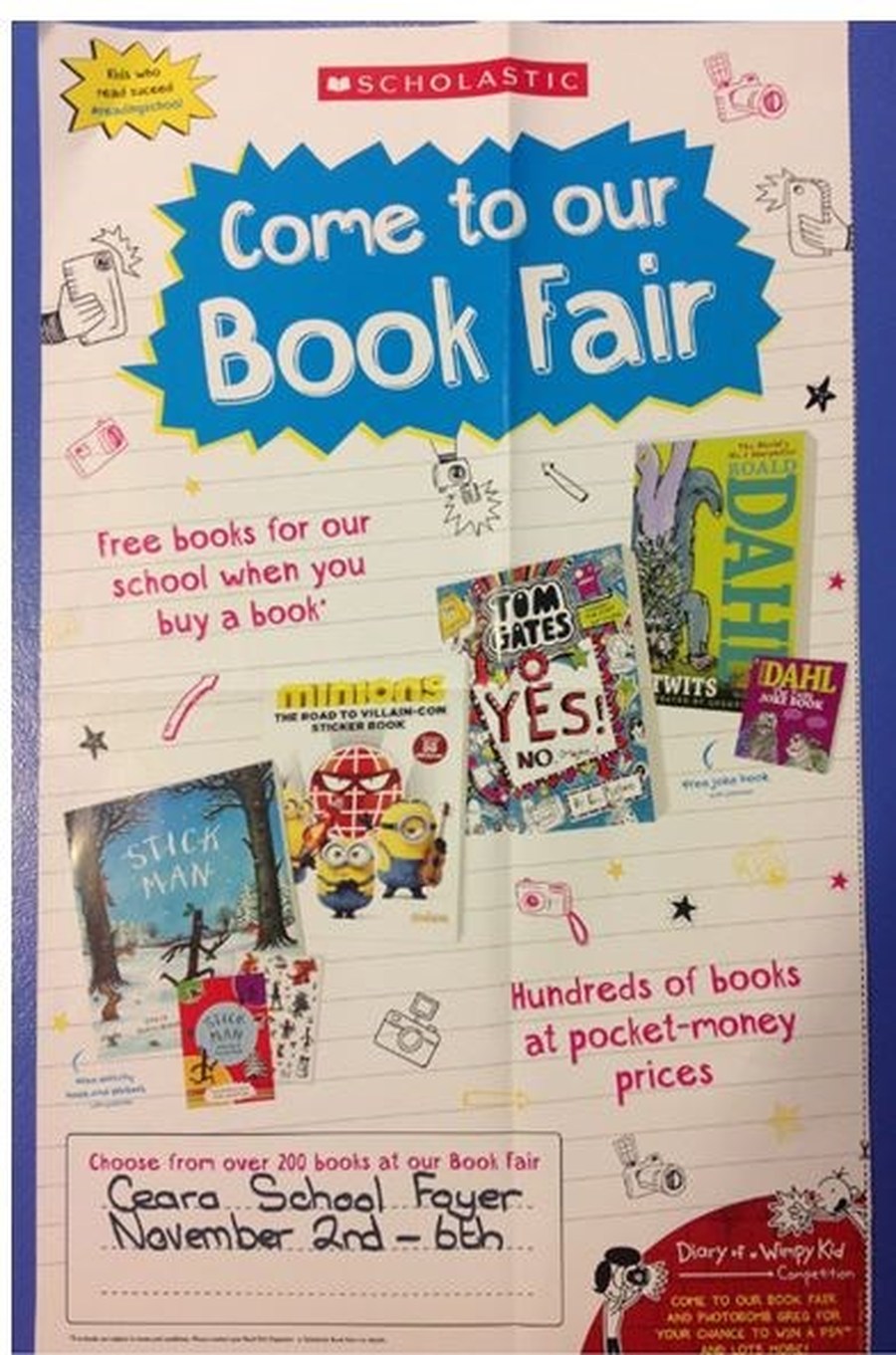 Macmillan Coffee Morning
Miss Aimee McCann, classroom assistant in Ceara held a coffee morning to raise money for MacMillan Cancer care.
Aimee baked lovely cakes and cupcakes and staff made contributions to enjoy these treats at break and lunch.
£180 was raised so far.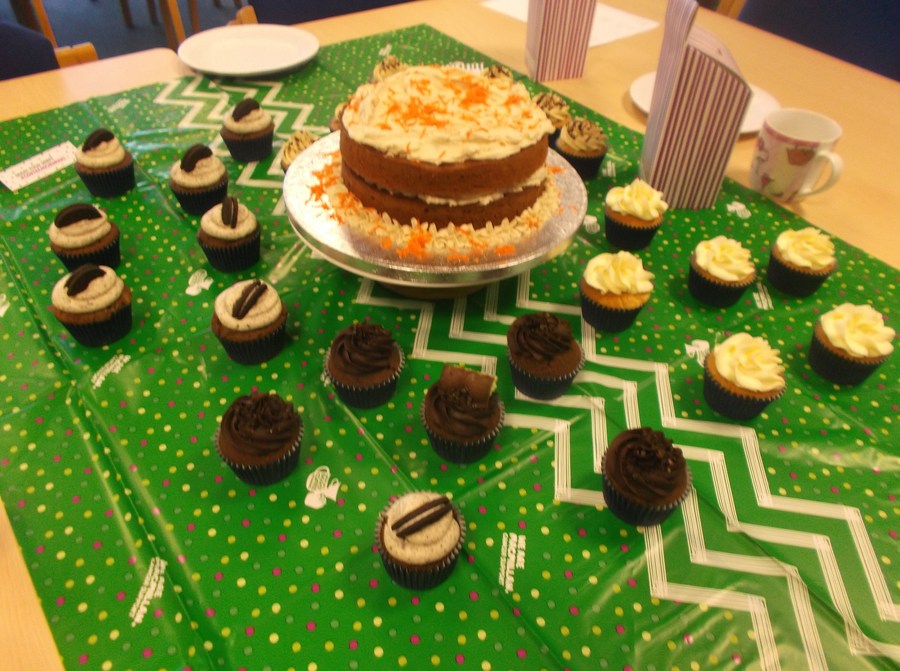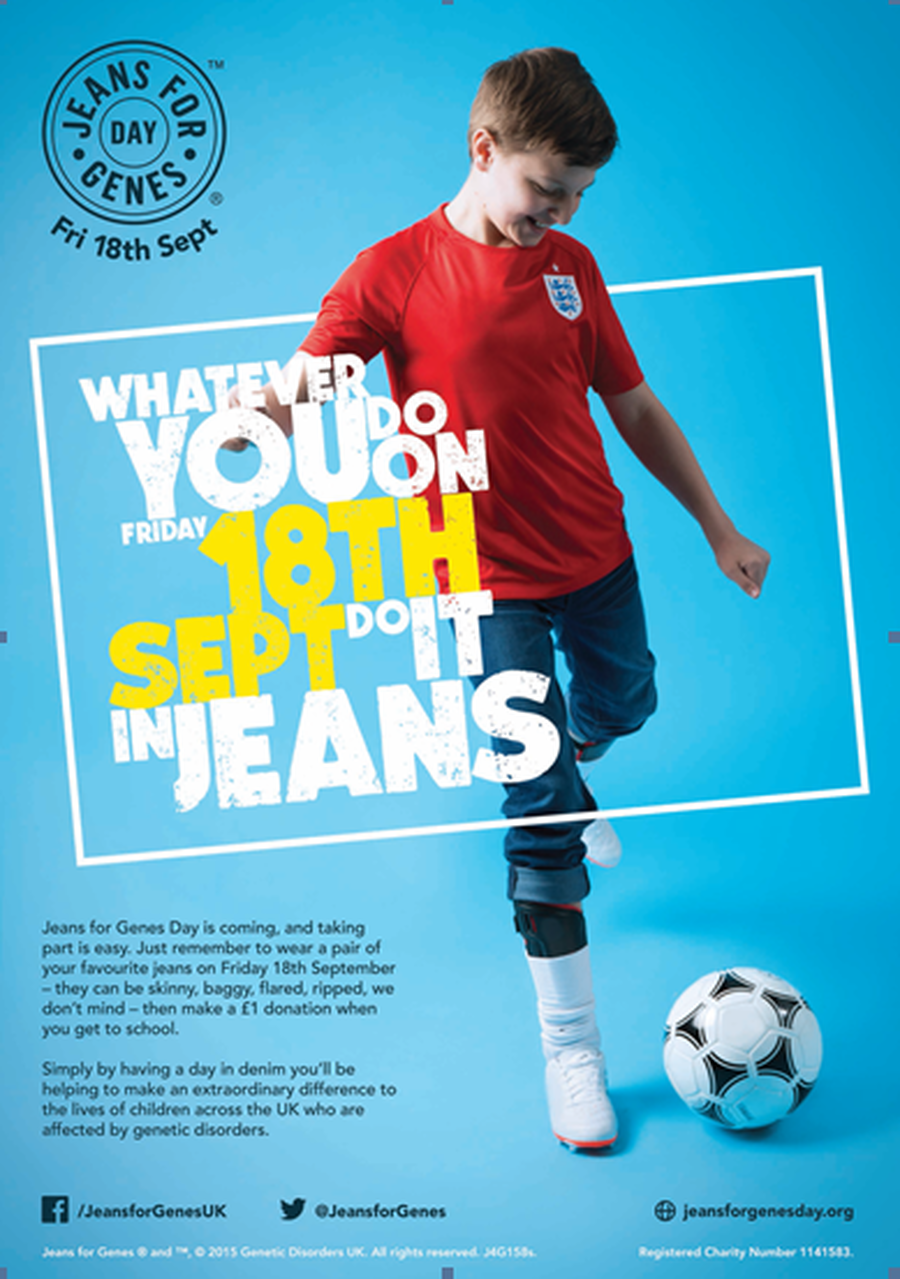 Jeans For Genes
Ceara School is supporting Jeans for Genes day on Friday 18th September.
Please remember to wear your Jeans and bring a donation.
Thank you to everyone who contributed to Jeans for Genes.
A total of £264 has been raised. Many thanks for everyone who has contributed.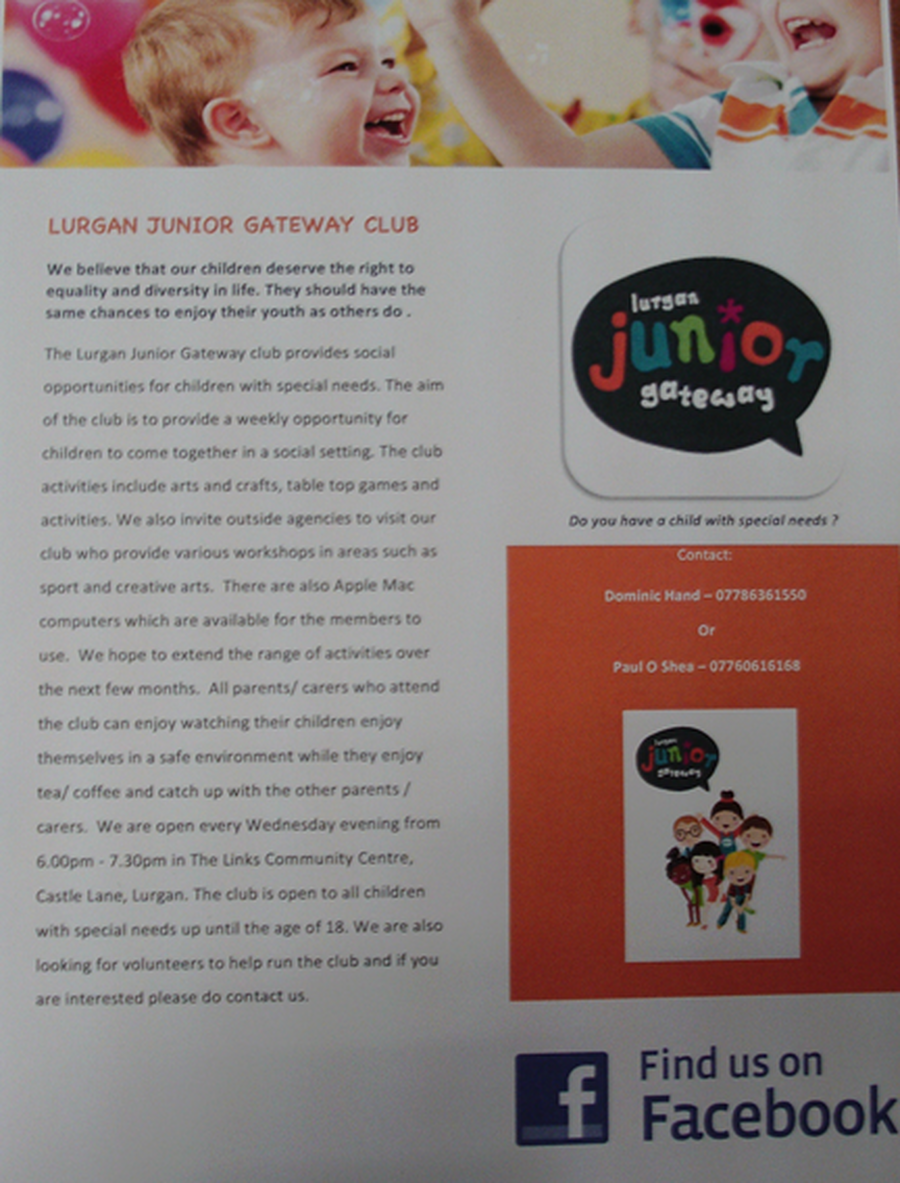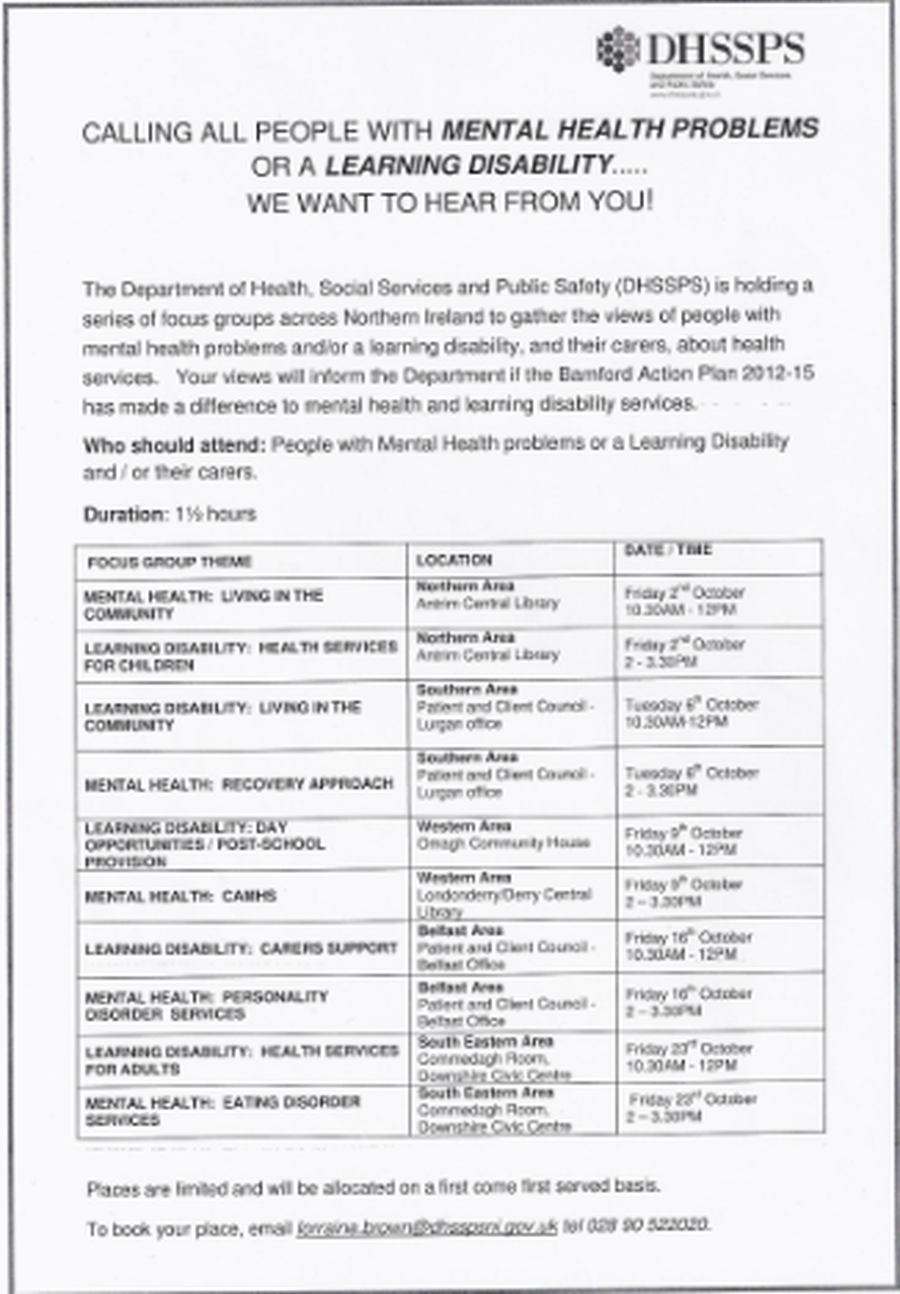 Contacts
School telephone number: 02838323312
School facsimile number; 02838349670
school e-mail: info@ceara.lurgan.ni.sch.uk
Principal e-mail; pcunningham522@c2kni.net
School Physiotherapy staff number :02838326332
School Occupational Therapy Number:07557791306
Contact Us
Latest year calendar Events
post primary swimming

01

Dec

2015

Horseriding

01

Dec

2015

10:30 am - 12:30 pm @ Ballyknock Riding stables

Brownies

01

Dec

2015

3:00 pm - 4:00 pm

Scouts

01

Dec

2015

3:00 pm - 4:00 pm

primary swimming

02

Dec

2015
School office hours are:
8.30am-4.45pm
Mon -Fri
Teachers available on telephone 8.55am-9.10am and after 3pm