The school office will be open 8.30am - 4.45pm Monday -Friday
Phoebe Haddock receives her medal for Sports day from Dorothy from Lough Road Vivo who sponsor Ceara Sports day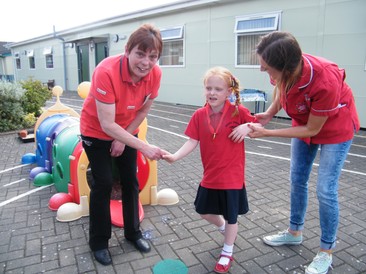 First Communion and Confirmation was celebrated in St Peter's, Lurgan for pupils from Ceara.
Welcome to our W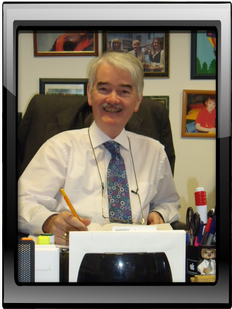 eb Site. I hope that you find it interesting. It contains some information about our school, the very special children who are educated within it, the staff who work here and the parents who daily entrust their children into our care and protection.
Ceara, like most special schools has a preschool section, a Primary section and a post primary section. Children attending the school are aged from three years to nineteen years.
Like all schools, Ceara is inspected by the Department for Education. Our last inspection described the school as "outstanding". In addition, Ceara was the first special school in the Province to attain the prestigious "Investors in Peoples" Award. We are proud of these achievements.
Craigavon Archery Club Raised £200 for Ceara School.
Frank and Sheila Frazer donated a drum kit and keyboard to Ceara School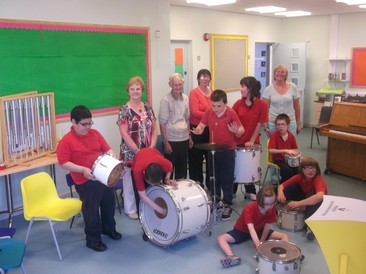 D.S.D. Funding
Ceara school was successful in its application to D.S.D for funding for projects in school. The money went to purchase i-pads for all classes and to add to the equipment in our Interactive sensory classroom.Members of DSD and the Neighbourhood renewal partnership came in to Ceara to see how the equipment is making a difference to pupils.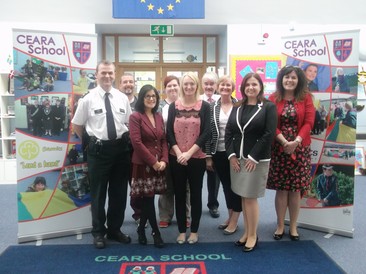 St Patrick's Day in Ceara

Ceara Celebrates World Book Day on March 6th
Ceara pupils joined in a variety of fun activities on World book Day to highlight Literacy and help pupils understand the fun of reading. Pupils dressed up as their favourite characters, Primary pupils attended activities in classrooms themed as The Gruffalo, Alice in Wonderland, Charlie and the Chocolate Factory, James and the Giant Peach and little Red Riding Hood.
Post Primary pupils held a quiz, a hot seat session and enjoyed a Mad Hatter's tea party together.
To view photos of the day click here
Ceara Pupils attend Dancefest at Craigavon Civic Centre and Showcase their Hip hop dance mash. Erin Kane was awarded most improved dancer and Andre Dourado was awarded best overall pupil.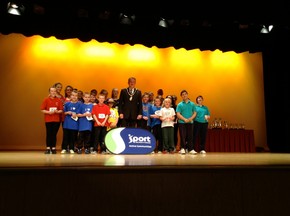 We're so happy
Classes 10 and 11 got together to use i-pads to video everyone in school. see the video on our News page.
Ceara maintains Bronze Award In Investors In People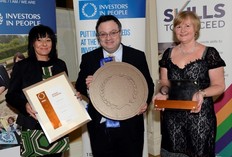 D.S.D. Volunteers clean up at Ceara.
On Friday 28th March a group of volunteers from D.S.D. offices came to Ceara to clean pathways, windows and paint our sheds. The group held a cake sale prior to coming to School to raise the funds for all resources needed for the day.
The event is organised through Business in The Community and this group have volunteered in Ceara before and raised a large amount of money for the school. We are grateful for their commitment to the pupils and the school8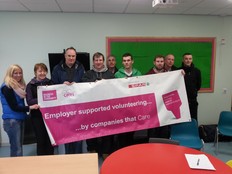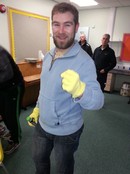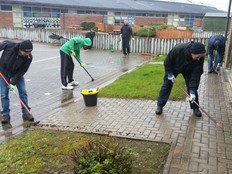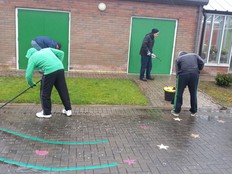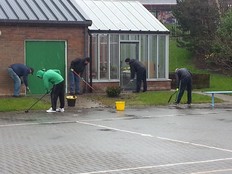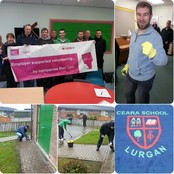 Exhibition of work created during the 'My Town' Project.
Ceara and St Michael's celebrate the end of their joint project with an exhibition. Guest Inspector, Mrs Sheryl Stafford commented that,
' It was a highlight of my week to see the young people lead the way for us all in Northern Ireland on Shared Education'

Ceara remains "Outstanding"
On Wednesday 2nd October 2013 two members of E.T.I. spent the day in Ceara to carry out a 'Sustaining Improvement Inspection'.
"...On the day of the inspection the quality of the teaching observed was outstanding; the teachers have high expectations of the pupils and meet very effectively their individual needs...The principal and senior management team provide outstanding leadership; they monitor and evaluate practice regularly, inspiring and enabling staff to develop further their professional capacity and skills."
Conclusion
Ceara School continues to demonstrate its capacity for sustained self improvement.
Click here to read the full report
Latest year calendar Events
school counsellor

01

Sep

2014

09:00 am - 12:30 pm @ Ceara school

Post Primary pupils parent may complete a refferal if you want your child to see the counsellor

school counsellor

08

Sep

2014

09:00 am - 12:30 pm @ Ceara school

Post Primary pupils parent may complete a refferal if you want your child to see the counsellor

school counsellor

15

Sep

2014

09:00 am - 12:30 pm @ Ceara school

Post Primary pupils parent may complete a refferal if you want your child to see the counsellor

school counsellor

22

Sep

2014

09:00 am - 12:30 pm @ Ceara school

Post Primary pupils parent may complete a refferal if you want your child to see the counsellor

school counsellor

29

Sep

2014

09:00 am - 12:30 pm @ Ceara school

Post Primary pupils parent may complete a refferal if you want your child to see the counsellor
Calendars page(s):
year calendar >>