The school office will be open 8.30am - 4.45pm Monday -Friday
Welcome to our W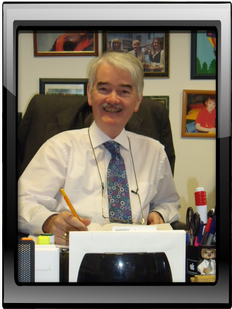 eb Site. I hope that you find it interesting. It contains some information about our school, the very special children who are educated within it, the staff who work here and the parents who daily entrust their children into our care and protection.
Ceara, like most special schools has a preschool section, a Primary section and a post primary section. Children attending the school are aged from three years to nineteen years.
Like all schools, Ceara is inspected by the Department for Education. Our last inspection described the school as "outstanding". In addition, Ceara was the first special school in the Province to attain the prestigious "Investors in Peoples" Award. We are proud of these achievements.
'New year New you'
Parents of pupils in Ceara and St. Michael's Grammar School along with SELB advisory officers and Board of Governors from both schools enjoyed the showcase presentation of the collaborative project undertaken by pupils from both schools entitiled-'New year New you'
New term, new topics.
Primary classes are working on the topic of dinosaurs and Post Primary classes are exploring Childrens Literature.
'To Infinity and Beyond'
New parents' support group for parents of children with A.S.D. in Ceara.
Please visit the web page.
Details are below

January News
Minister Danny Kennedy visits Ceara School and meets the pupils.
David Simpson donates money to Ceara raised at the annual 'sit out'
Pupils have fun in the snow
Newmills Gun club donated £250 to Ceara School.
Latest year calendar Events
staff training

16

Mar

2015

Staff inservice training

St Patrick's Day Holiday

17

Mar

2015

Holiday Pupils and Staff

Head Of School Meetings

23

Mar

2015

15:10 pm - 17:00 pm @ Usual locations

Easter Holidays

30

Mar

2015

Easter Holidays pupils and staff