Welcome to our W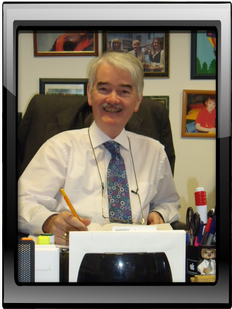 eb Site. I hope that you find it interesting. It contains some information about our school, the very special children who are educated within it, the staff who work here and the parents who daily entrust their children into our care and protection.
Ceara, like most special schools has a preschool section, a Primary section and a post primary section. Children attending the school are aged from three years to nineteen years.
Like all schools, Ceara is inspected by the Department for Education. Our last inspection described the school as "outstanding". In addition, Ceara was the first special school in the Province to attain the prestigious "Investors in Peoples" Award. We are proud of these achievements.
Donations to Ceara
Lurgan Young at Heart Ladies club donated £950 to Ceara
Thank you to the Ladies for the generous donation.
Victoria Glenavon Supporters club donated £200 to Ceara
Thank you to them for their continued support of the school.
Thank you to Gordon McElroy and his son who raised £2500 for Ceara by
swimming 5000 metres. The money was raised in memory of Alan McElroy, a past pupil of the school and son of Helen McElroy, a former school governor. We wish to acknowledge the effort made to raise this money and express our thanks on behalf of our pupils.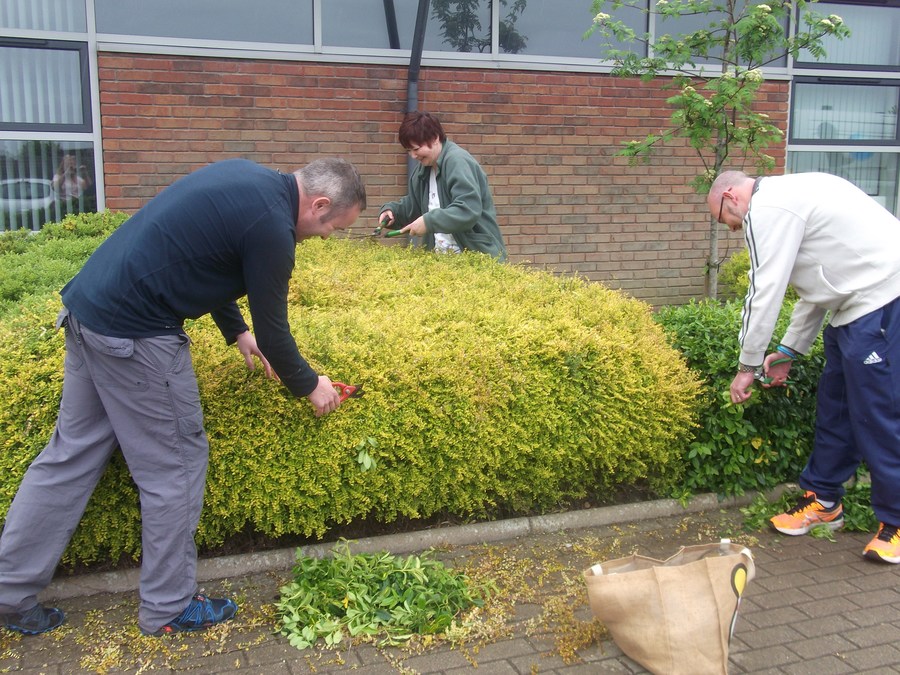 Volunteers from CCEA came to Ceara to for the day Give and Gain Day.
Thank you for all your hard work.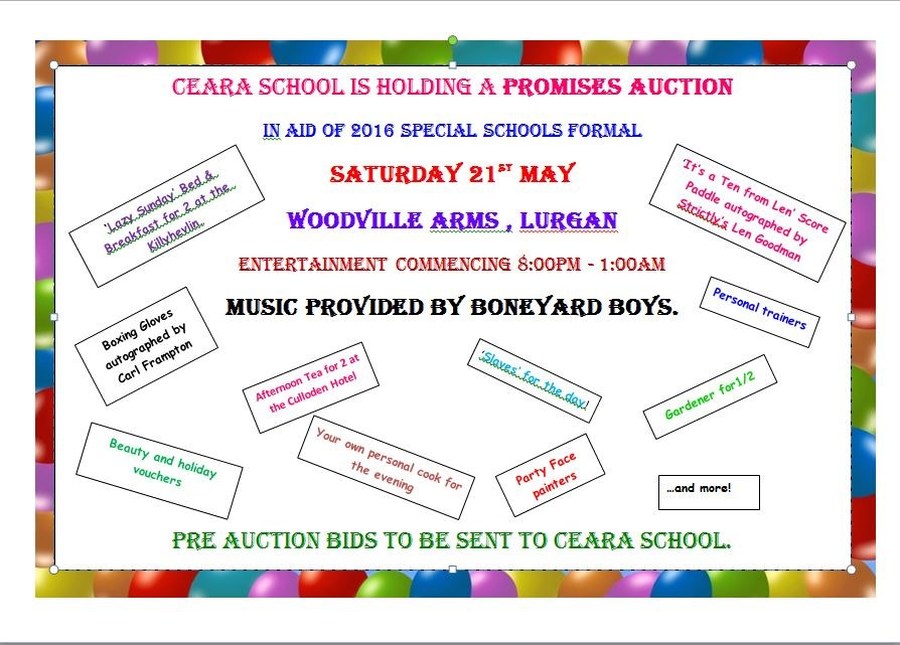 Dates for your diary - May 2016
May 2 School Closed – Public Holiday
May 3 School Closed for Pupils – Staff Training
May 4 Monthly Therapy Meeting / New Parent Visiting / QUB
Students
May 5 Annual European Day
May 6 Last Day For Mission Statement Consultation / New Parent
May 9 Transition Plan Meetings / Parents Group Meeting
May 10 Special Schools Swimming Gala
STEM Bus @ Ceara – Clounagh/Tandragee JH & Drumcree
May 16 QUB Research Team @ Ceara
CA Discussion Group / Heads of School Meetings
May 17 CCEA SEN Group
May 18 PCP (Social Services) @ Ceara
May 19 Ceara @ PSNI Forum Early Years Cinema Trip
CCEA 'Expert Group' Meeting
May 20 Primary Cinema Trip
May 24 Special Schools Principals Meeting – Seagoe
May 25 West Midlands Production @ Ceara
May 26 School Formal
May 27 School Closed for Pupils (Staff in School)
May 30 School Closed – Public Holiday
First Communion
Ceara celebrated the First Communion of three pupils Joe, Ella and Aaron on Saturday 30th April
Many thanks to Joe's Granny and Grandad who kindly donated £100 to Ceara.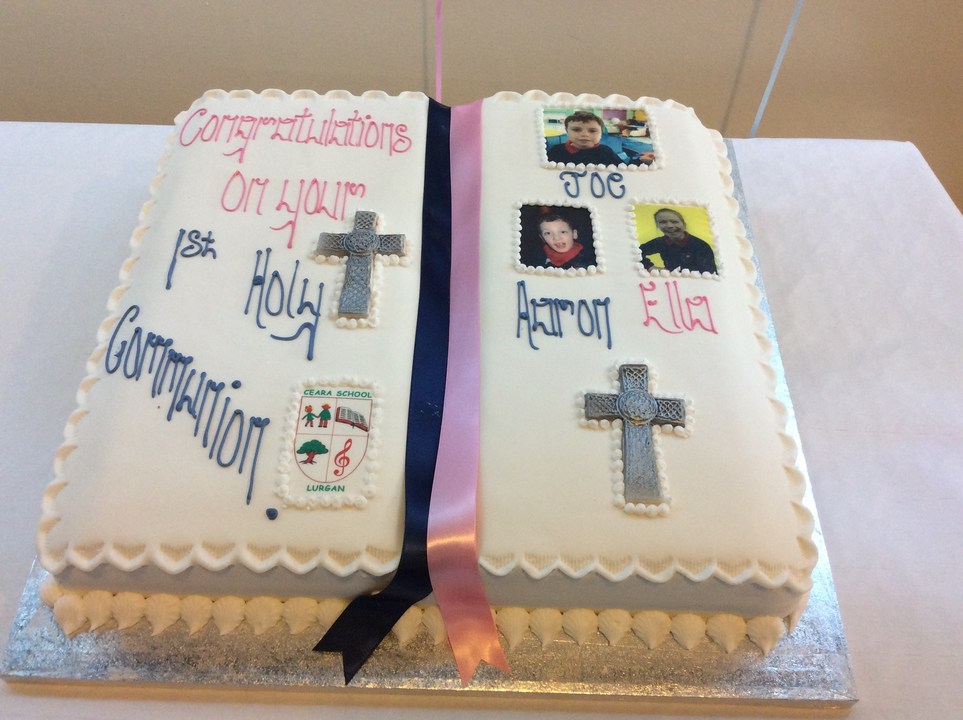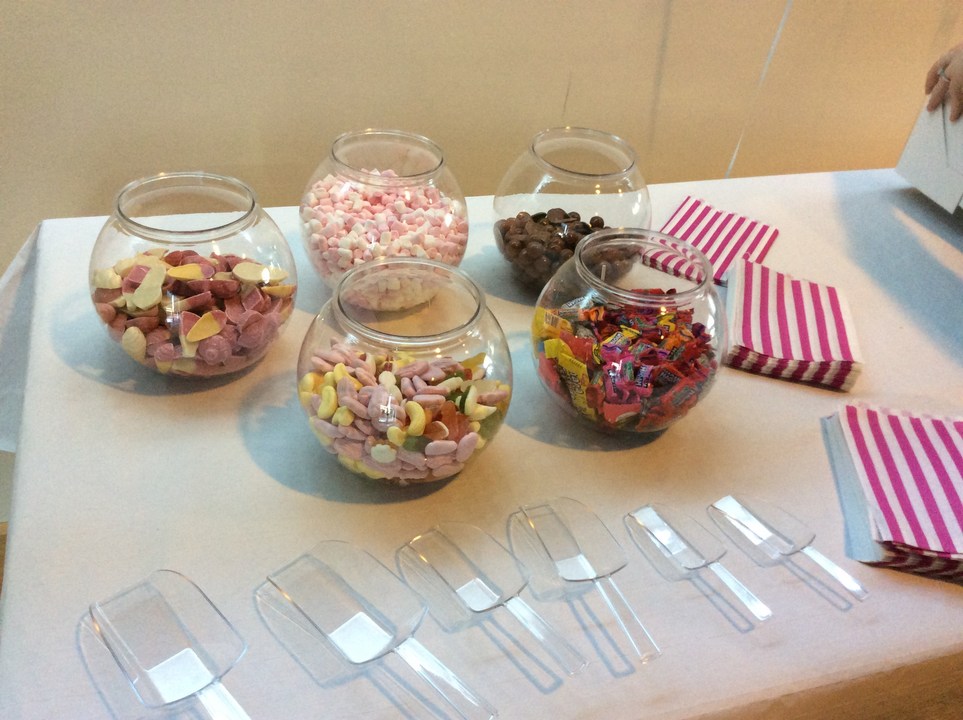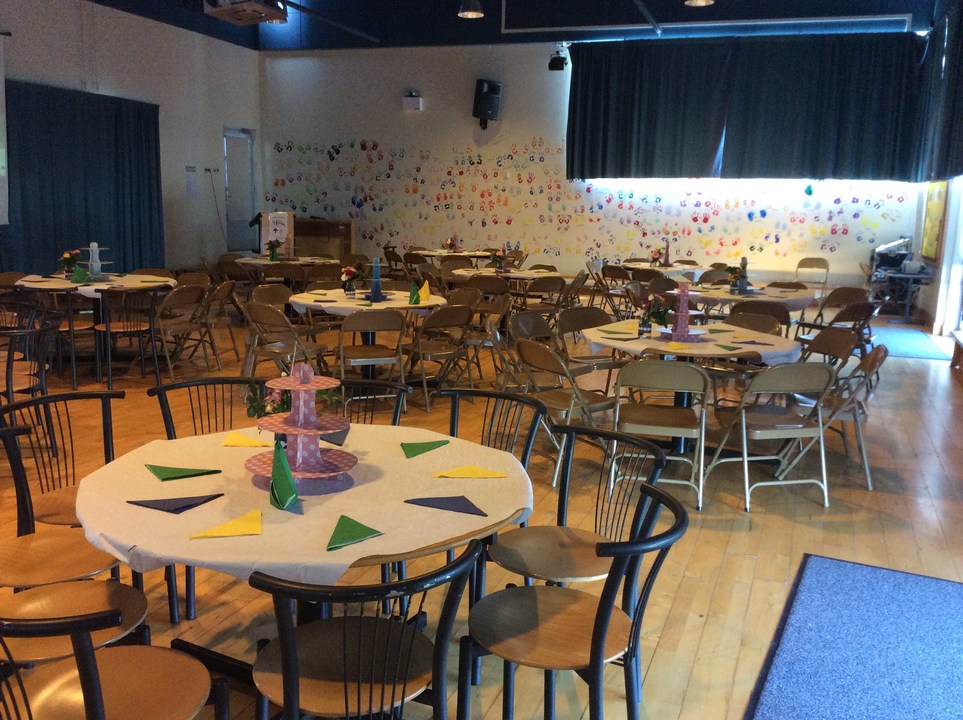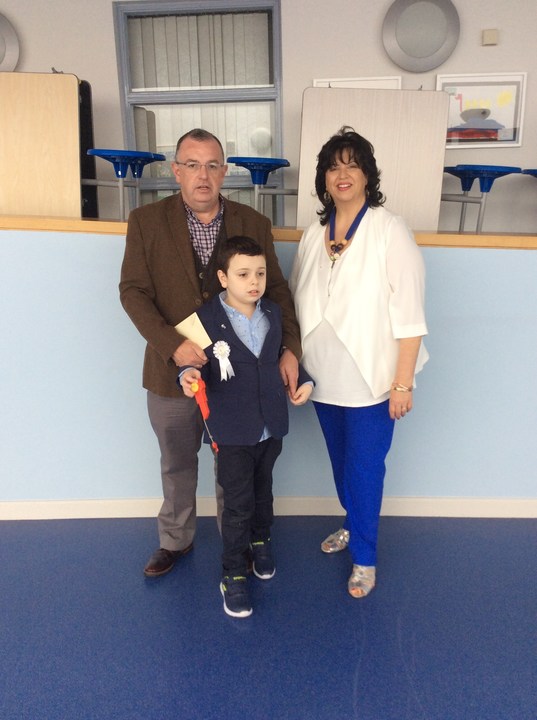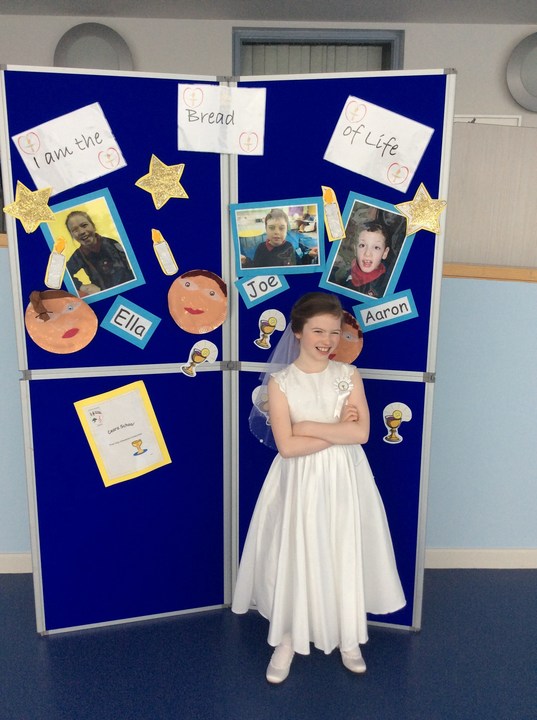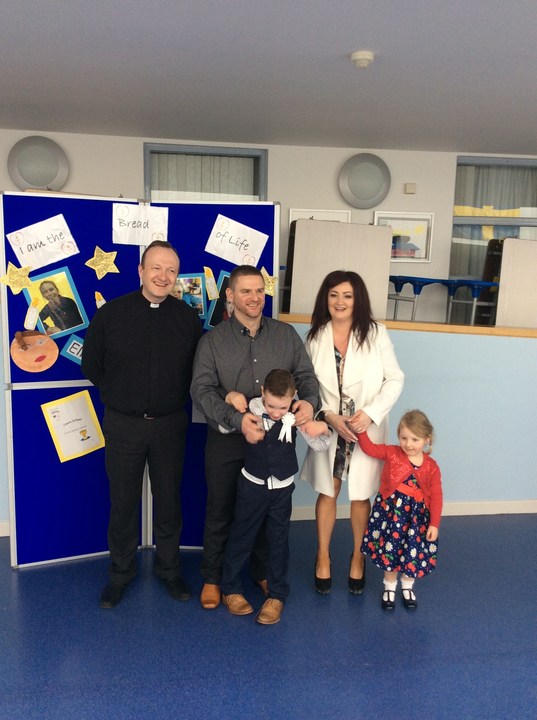 'Be a Saint''
Volunteers from Business in the Community came to Ceara for' Be a Saint Day' on March 16th and cleaned the school windows and paths around the school.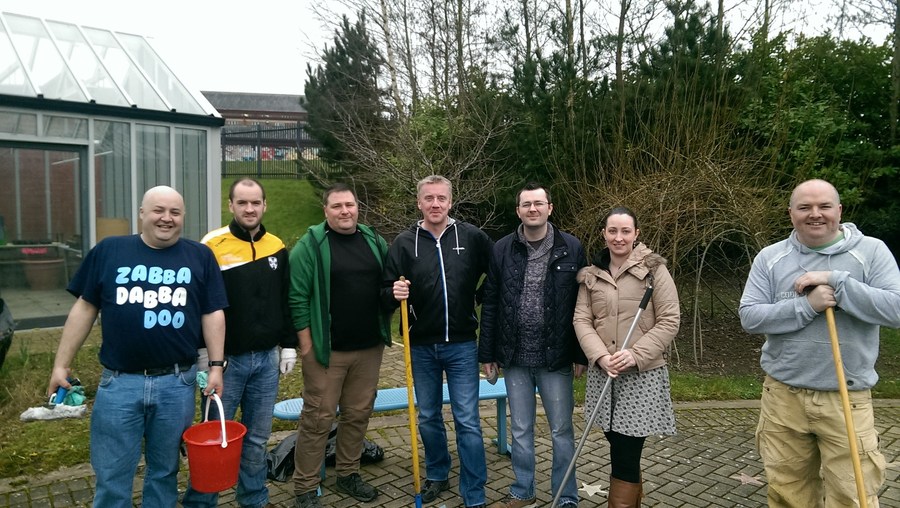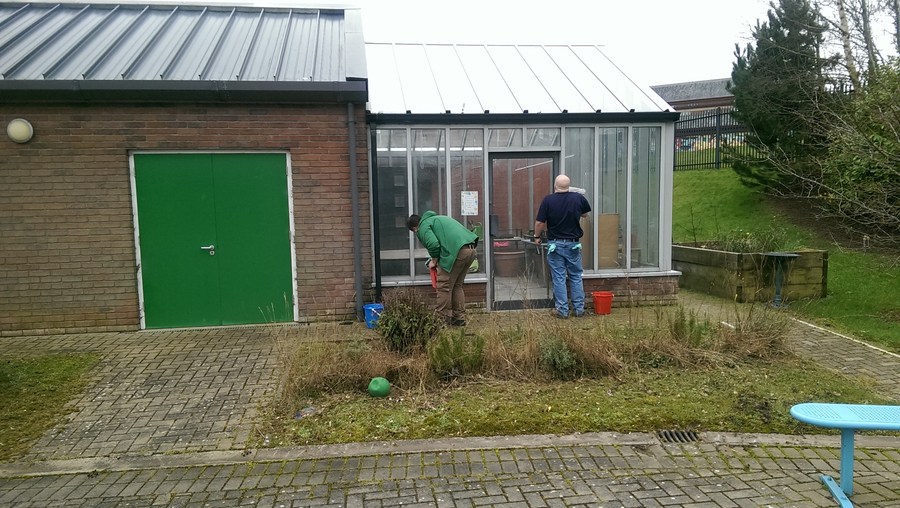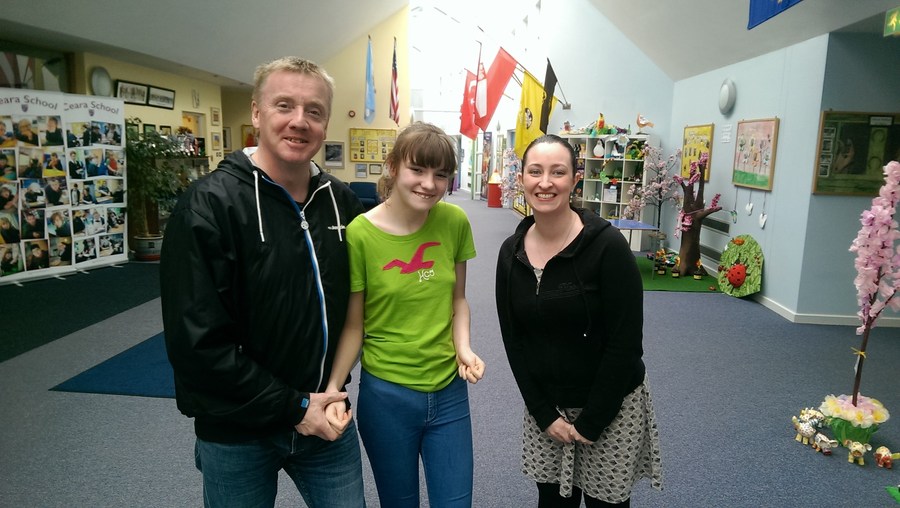 Investors in People.
Ceara achieves Silver Award in Investors in People review.
New Item
Watch out for 'The Ceara Enquirer'
This is a newsletter written by some of our senior pupils who are doing work experience in school as roving reporters. The articles are investigated by the pupils, photos taken and report written. The pupils also upload the newsletter onto the web page. It will appear on the News tab.
Click her to view 'The Ceara Enquirer'
Scholastic Book Club
This year Ceara School Scholastic Book Club is online only – it means that we get the biggest ever selection of books with over 1000 titles to choose from. You can make huge savings with books starting at just 99p.
Go to http://schools.scholastic.co.uk/ceara to browse the latest books and order online. For every £1 you spend on this month's Book Club, Ceara School will earn 20p in Scholastic Rewards.
Please place your order online by January 25th 2016.
Parents and Friends Group in Ceara School
The Parents and Friends Group in Ceara School meet once a month for coffee and a chat. New parents are always welcome. Meetings start at 10 o'clock.
The dates for term 2 are :
Thursday 7th January
Thursday 4th February
Thursday 3rd March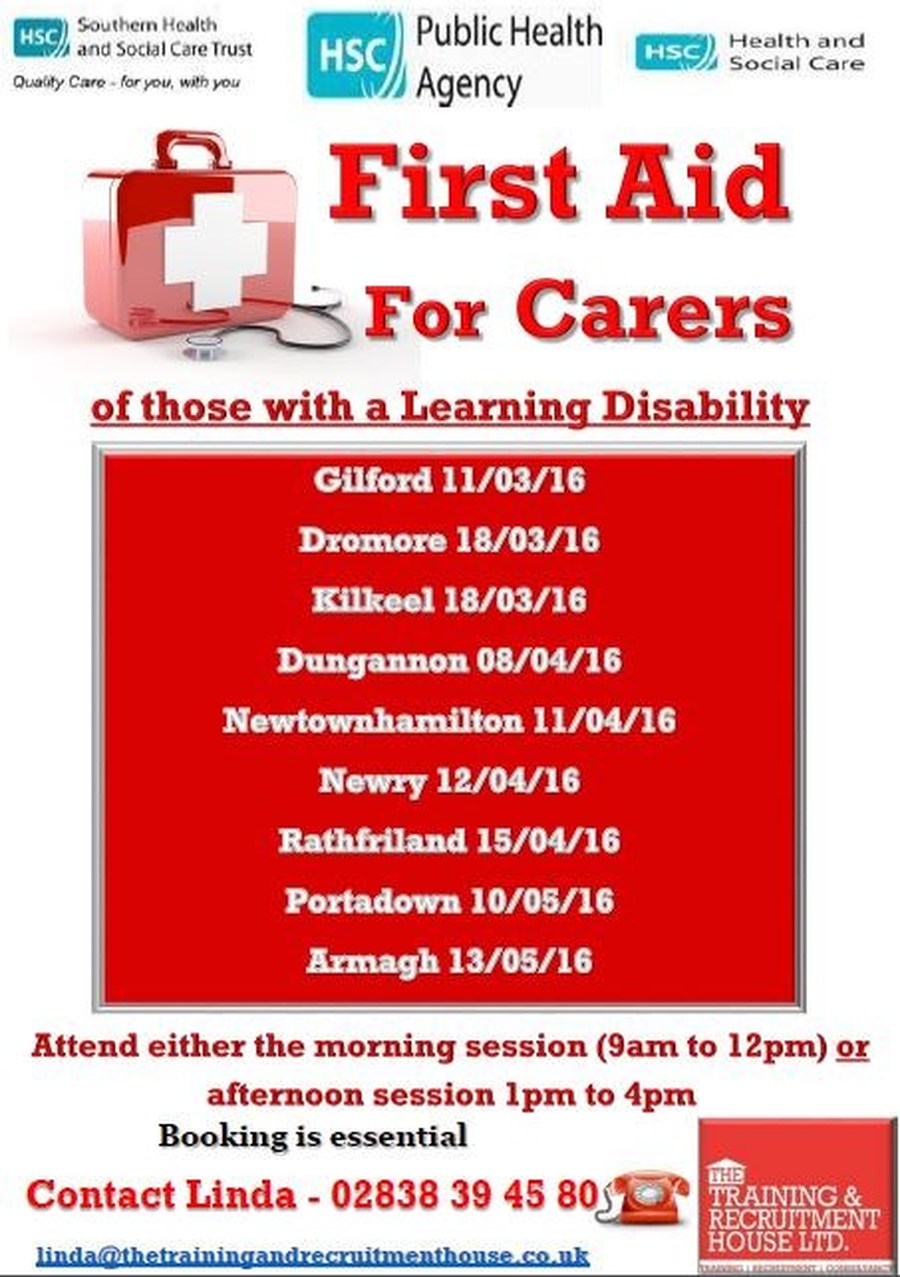 Donation from Spar, Mourne Road, Lurgan.
Many thanks to everyone who contributed to the donation of £77 presented to Ceara from the Spar shop, Mourne Road, Lurgan
Neil McSherry from Greenfield Shooting Club presenting cheque for £500
to the school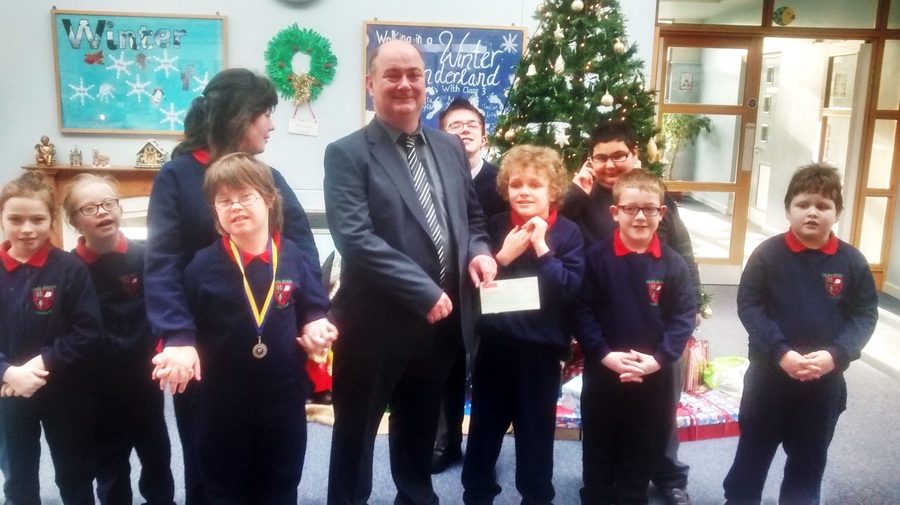 Donation in memory of past pupil.
Ceara School received £550 in Lieu of flowers for Mr Alan McElroy. Alan was a past pupil of the school and his mother Helen was a member of Ceara Board of Governors for a number of years.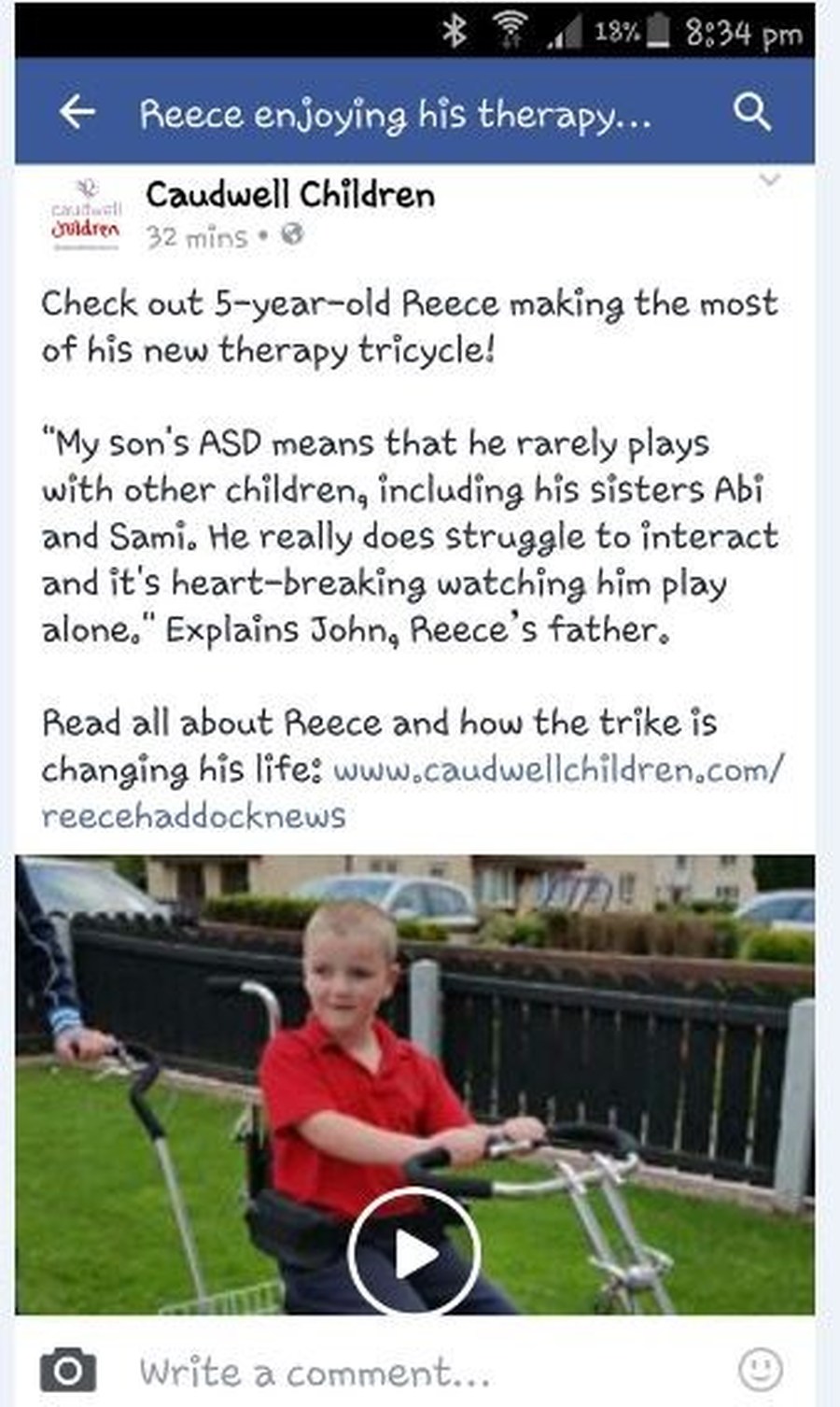 Many thanks to the staff at Radius Plastics in Banbridge who donated £200 to Ceara and to the congregation of Shankill Parish Church who also donate £273.31 from the service on Disability Sunday.
Mr Phillip Hawthorne chair of Lurgan Young at Heart Mens' group accompanied by Mr Jerome Mc Areavy and Mr Gerry O'Neill presented a cheque to Ceara of £500. The group raised the money at a bowling competition.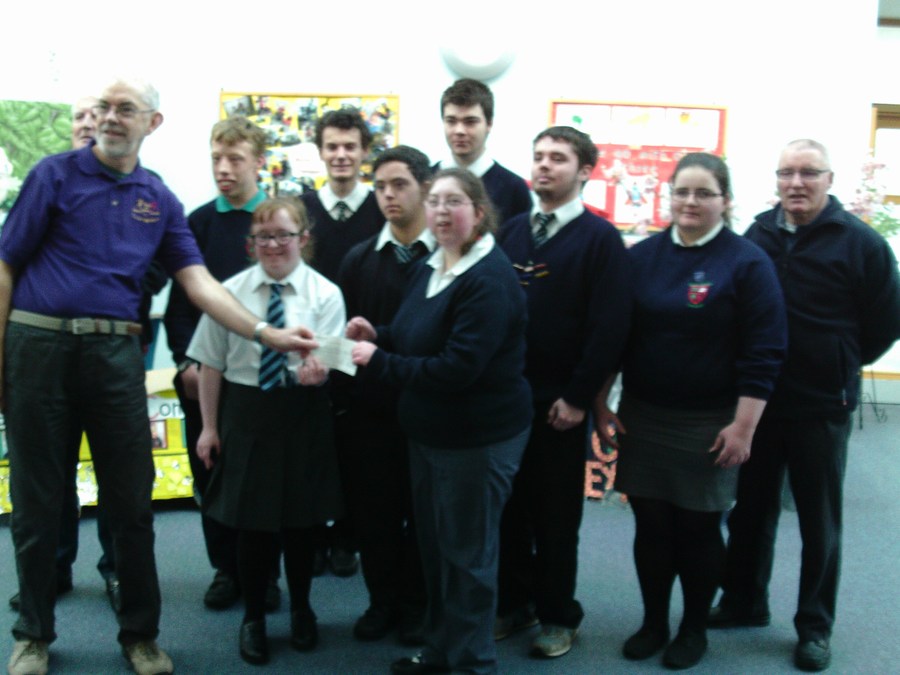 Maggie Fearon and David McIvor ran the Berlin Marathon and raised £400 which they donated to Ceara. They are pictured with classes 9 and 11.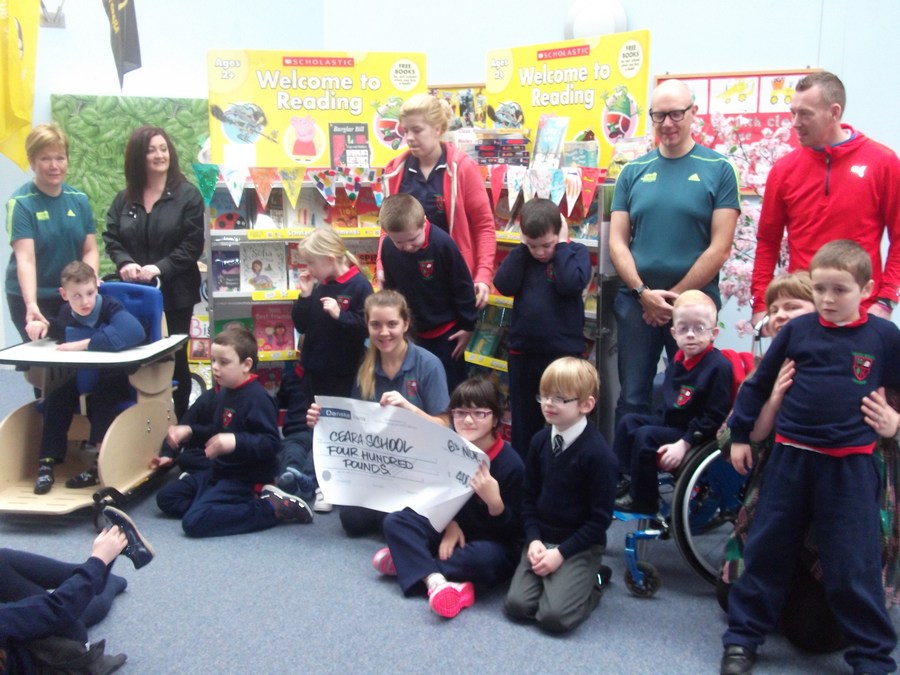 Contact us
school telephone 02838323312
school facsimile 02838349670
school e-mail info@ceara.lurgan.ni.sch.uk
School physiotherapy 02838326332
school occupational therapy 07557791306
School office hours are:
8.30am-4.45pm
Mon -Fri
Teachers available on telephone 8.55am-9.10am and after 3pm