Welcome to Class 2's Home Learning Blog
A page to find fun activities and somewhere to keep in touch...
An idea my sister had that you might like to use at home to keep kids entertained... attach balloons to string and hang for child to hit with a spatula or wooden spoon.
As you can see my little nephew had so much fun!
Over Easter break I will post a sensory Easter activity each day, that you may wish to create with your child.
Remember if you need anything you can contact me via email @ nmcmullan024@c2kni.net
Marshmallow Easter Bunny - draw a bunny face outline onto card or paper and model to child how to follow the line in glue then add mini marshmallows.
The marshmallows appeal to the taste, touch and smell senses. When we made similar crafts in class not many marshmallows survived!
Add pipe cleaner whiskers and googly eyes (or draw on if none available - not essential shopping!)
As the weather is so windy today we should be just like Riley and relax with a film and some treats.
What a great smile to brighten our day!
Encouraging your child to perform an animal walk helps to provide gross motor skills and sensory input.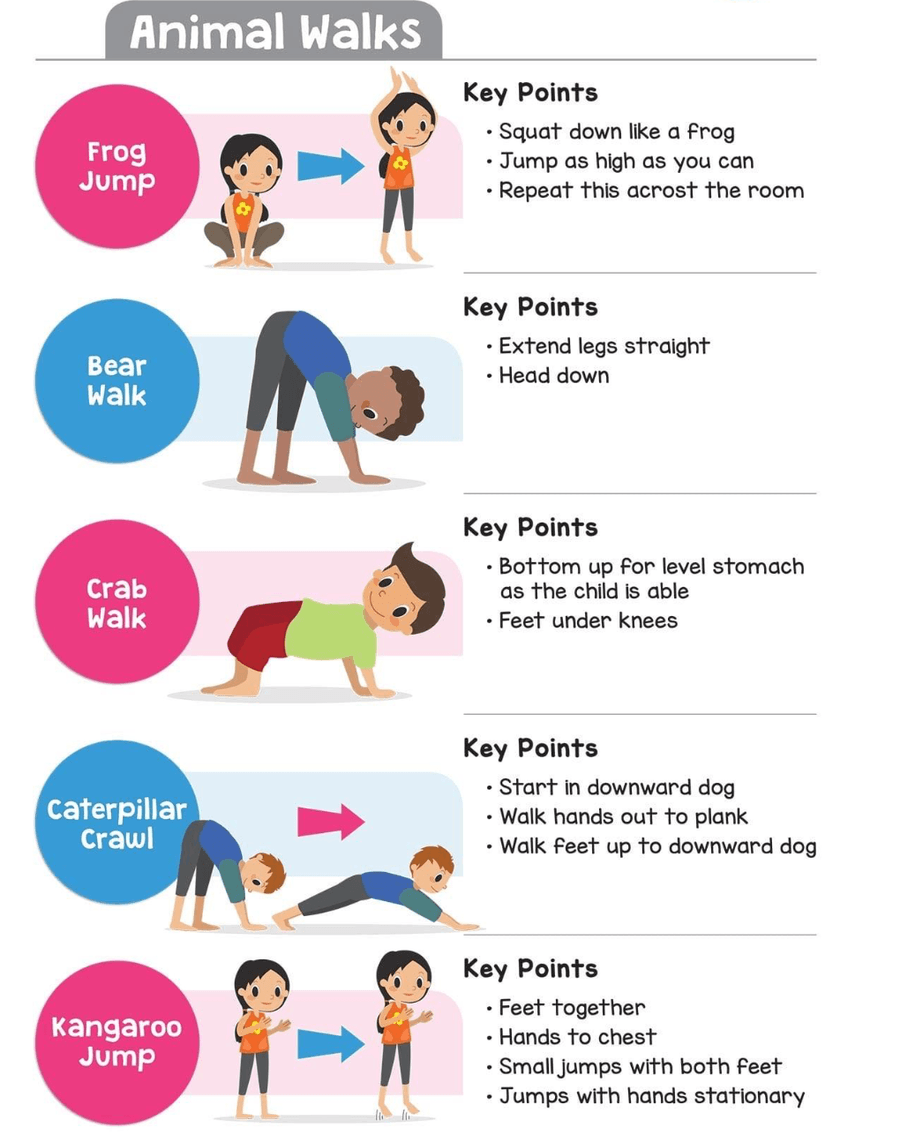 Darragh has been working hard with mummy and big sister Lydia to create his rainbow picture to support and thank our NHS workers.
Great job!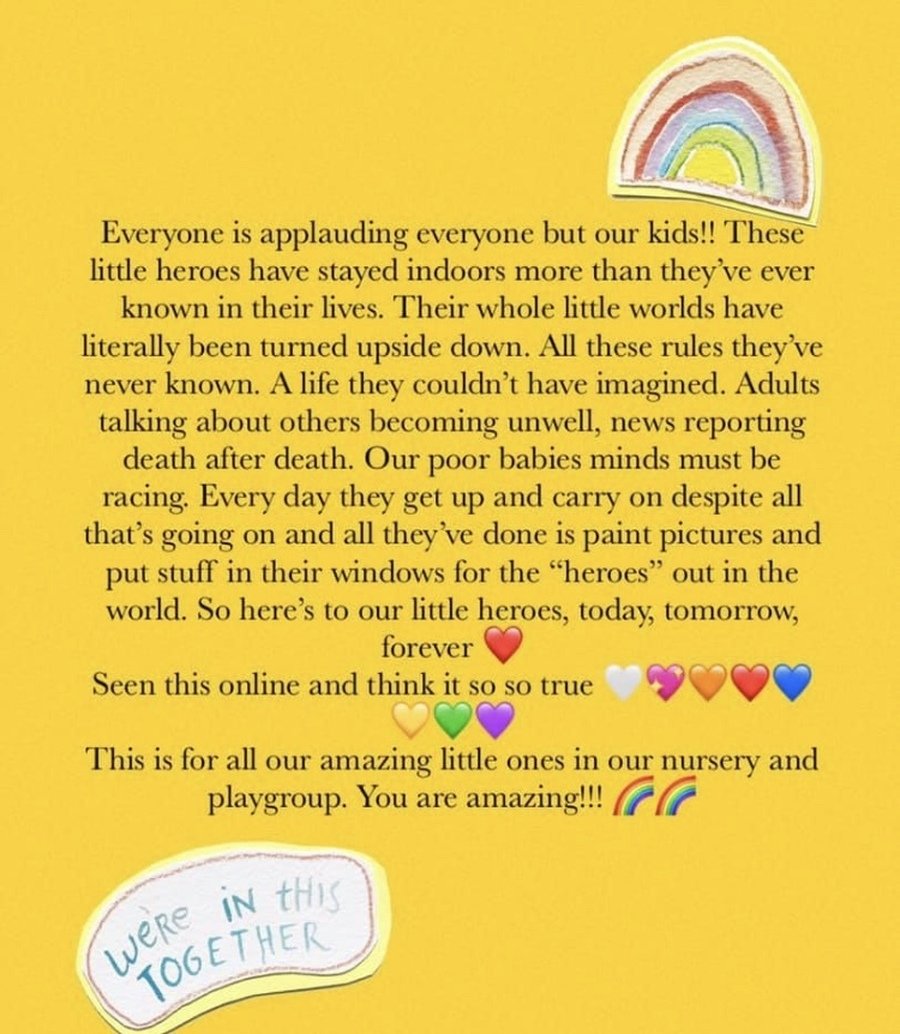 Enjoy another update from Katie for this week's Friday assembly!
You might also like to watch a puppet show from 'Crown Jesus Ministries' who often come into school for performances.
I've also included a puppet show that siblings may like to watch to make sense of what Autism is like.
Click on the Gruffalo to watch the story on BBC iPlayer, then meet him in Julia Donaldson's Makaton video below.
Why not head out for a walk and try to spot the Gruffalo and his friends on your way!?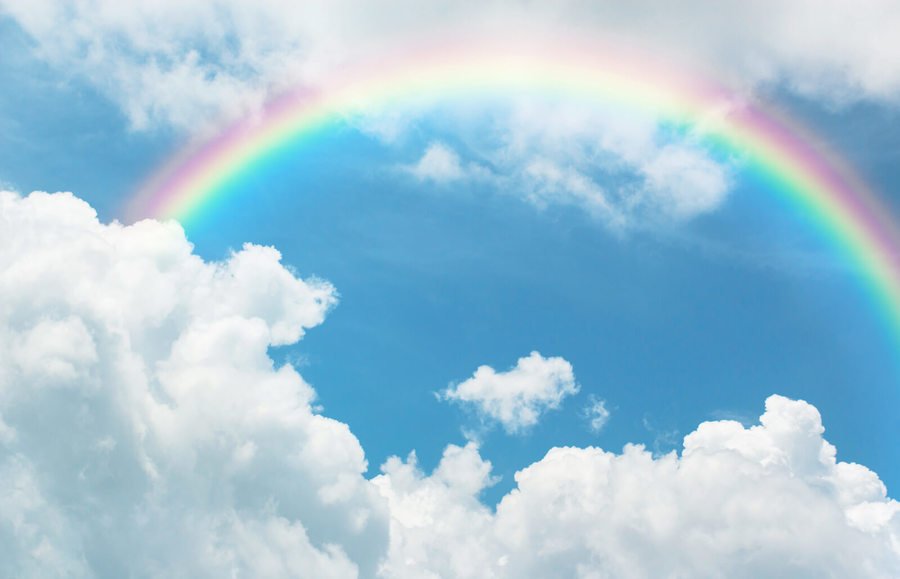 To get ready for Easter lets learn the sign for rabbit and the 'Little Peter Rabbit' song with the help of Singing Hands.
The pupils in Class Two really enjoy massage techniques on their hands and feet when spending time in the Interactive 'Sensory Snoozelen' Classroom. This video link shows how to perform similar massage techniques to the ones we apply in school. I have also included videos to calm and relax which is similar to how the 'Snoozelen' room works with the bubble tubes and sensory equipment. The 'Hey Bear' site on YouTube has many more videos. https://www.youtube.com/channel/UCtf9cFBJkHVAf2qMqF01xYg
I hope this helps to calm children during stressful moments and possibly prepare them for bedtime.
Singing Hands is a learning resource that we use A LOT in Class 2. Their Makaton sign videos are very helpful for us staff and Class 2 love the signed songs & nursery rhymes.
The girls are signing stories to keep our kids interested during lockdown. This is one of our favourites, The Hungry Caterpillar.
Find more on the Singing Hands website.
Circle Time Song of the Week - The Bunny Hokey Pokey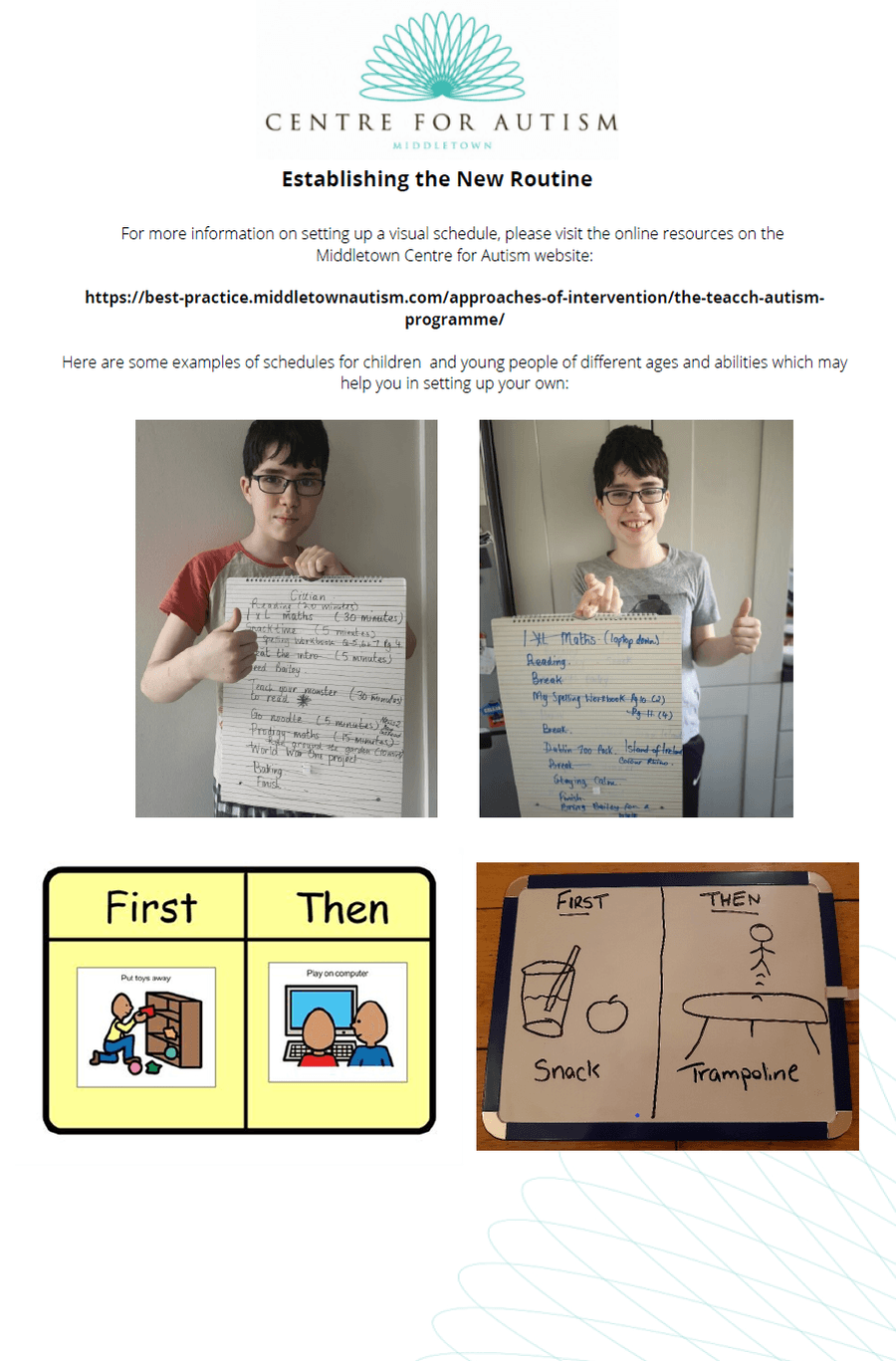 Say our school prayer together as a family to keep everyone safe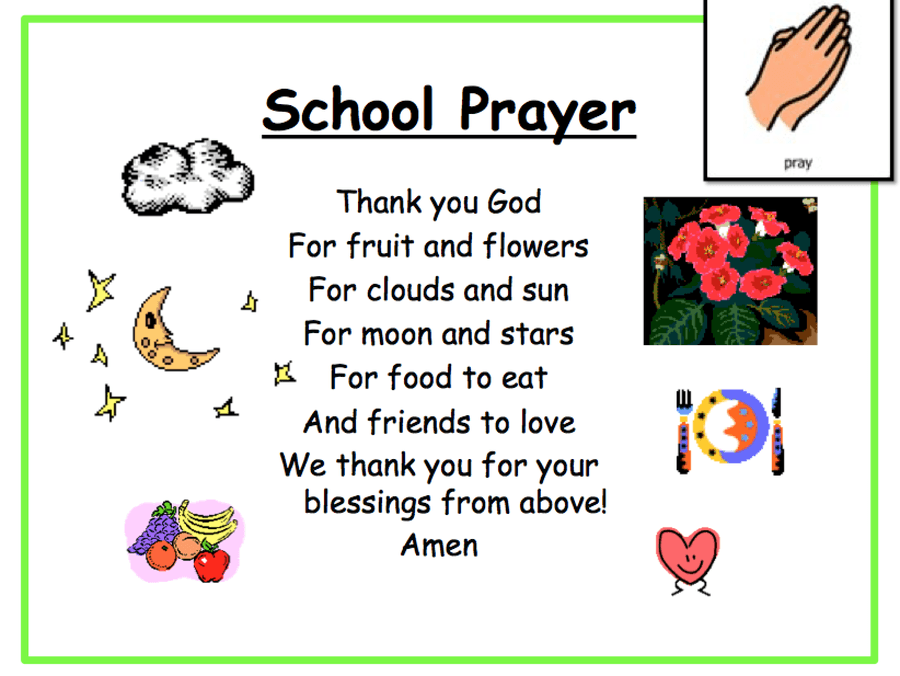 Darragh has been busy with mummy, making a gorgeous Spring chick.
Well Done Little Superstar!
Happy Friday Everyone. One week of school closure done! Check out Mrs Grant's fabulous assembly video to celebrate.
Education City is a great learning site that we use in school in most classes and they are offering 21 day free trial. Class 2 love the songs in the EYFS section.
Click on the image below to take you to the website.
Arts & Crafts activities can keep kids entertained but the last thing you need is a messy house. This parent has a few non-messy creative tips.
In school we work closely to a Montessori style way of teaching and also use a scheme called TEACCH. There are amazing ideas on Pinterest.
Some ideas are - sweeping tasks, washing windows, folding clothes & pairing socks, posting activities - coins into a money box, scrubbing fruit & potatoes with a nail brush, cutting fruit (bananas are easiest), pouring water into containers, sorting peas & sweetcorn, organising the cutlery drawer, washing dishes, squeezing fruit to make juice, spreading butter/chocolate spread/jam onto bread/toast ...
Hopefully the weather keeps shining and pupils can play outdoors in their back gardens. Class 2 always enjoy outdoor play!
Use sponges, buckets, squeegees, cloths, empty spray bottles ... to make your own car wash
Clean outdoor play bikes, trikes, scooters
Setting a chore within a fun task!
If you have a large box or metal frame add strips of paper or a cut up sheet to include a drive thru car wash.
It is important to keep active. Joe Wicks (a personal trainer) is filming daily week day exercise classes on Youtube @ 9:00am that may be something for the whole family to do together. https://www.youtube.com/user/thebodycoach1
Special schools use daily sensory motor circuits to both energise and settle, helping with sensory imbalances.
An obstacle course may work for some children with sensory processing difficulties. Trampolines, skipping ropes, body boards, yoga balls, bikes, scooters, bats & balls, ladles & bouncy balls (think egg & spoon race) tunnels, weighted blankets, slides, benches (balance beams) and sensory equipment could be used.
Items children can jump off, pull themselves along, crawl under, squeeze into, roll over, balance on, hop / bounce across, push against, pedal etc.
Glue sensory tactile items to chopping boards (I bought cheap ones off Amazon) such as sponges, pom poms, rice, wool, sandpaper, mop heads, pot scourers, bubble wrap, to make a sensory garden path to walk or crawl along.
Here are some of our favourite website links. Click on the images to navigate to the webpage.
Circle Time Song of the Week - This is the way the Bunny Hops
Twinkl is a website full of resources such as worksheets, activities and PowerPoints which is offering free membership to help with home learning. Click on the image below to go to the website.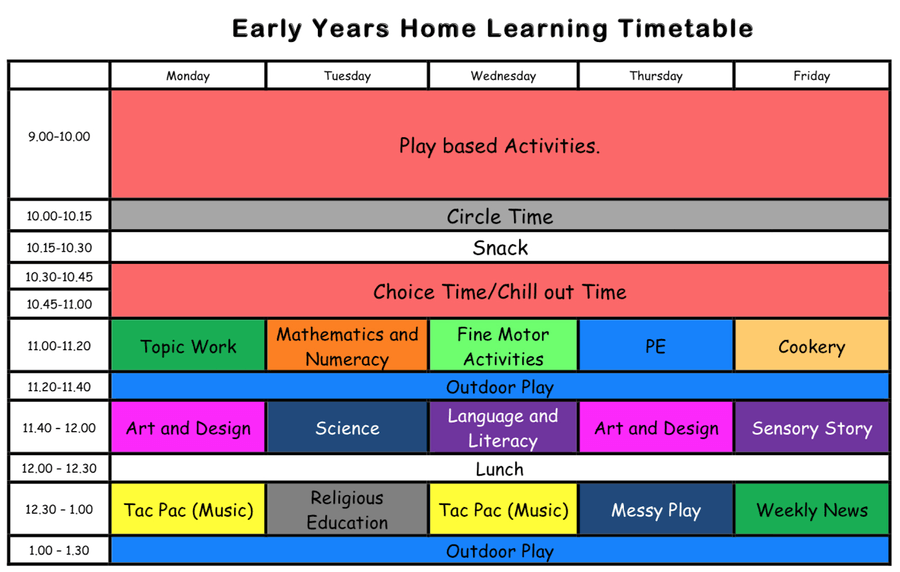 The Early Years/Foundation team have organised a 'Home Learning Timetable' and a weekly overview plan (with activity ideas) to hopefully ease you into a home learning routine. Remember these are only suggestions - it will take some time for both pupils & parents to adjust to this new routine. Take each day a step at a time and don't feel pressurised to complete.
Welcome to Class Two's Home Learning Page
Here you will find a suggested weekly timetable and activities to follow.
Please remember these are suggested activities that are here to help you keep your child stimulated and busy. Do not feel under pressure to complete all the activities - do what works for you as a family.
There is a guestbook section at the end of this page for comments and please email me at nmcmullan024@c2kni.net if you have any questions or just need a chat!
Keep safe and we miss you all.
Nicola, Siobhan, Julie, Louise & Joanne
Comments (0)
There are currently no comments.