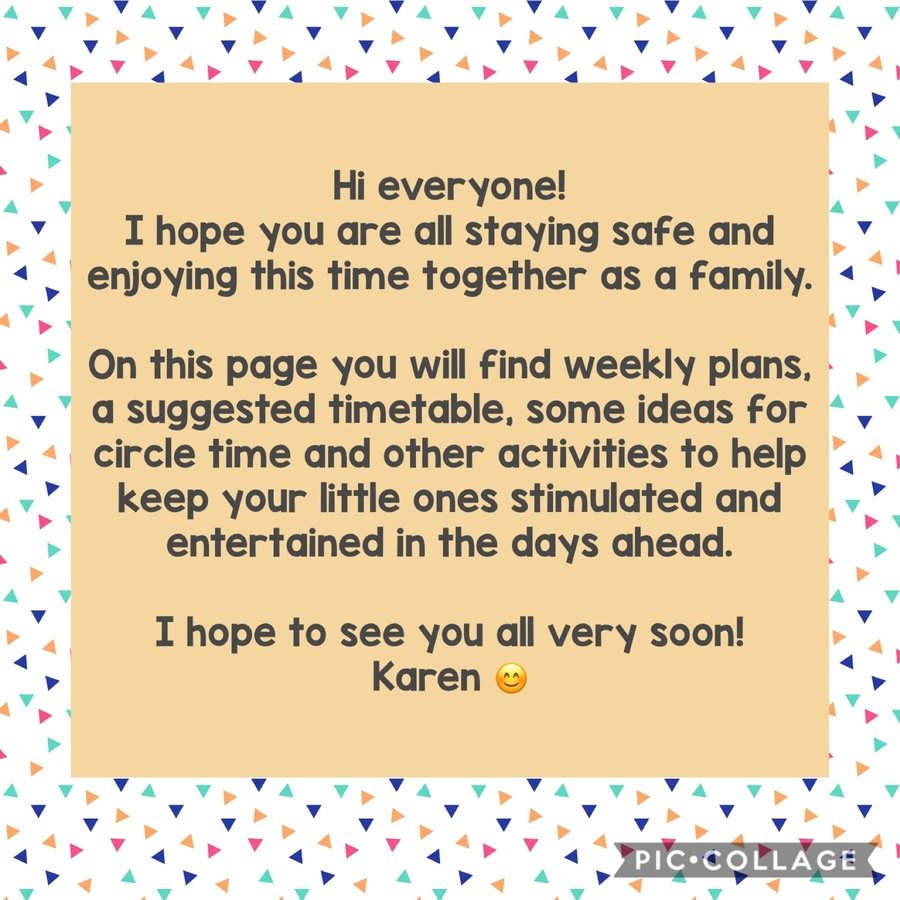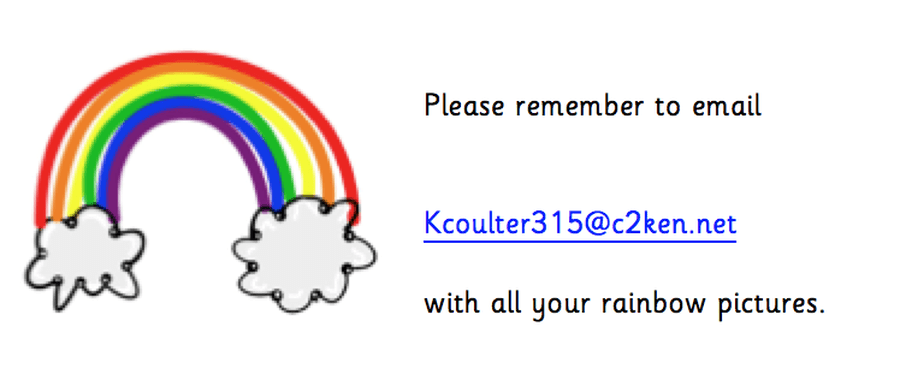 Below is a suggested timetable for you to follow. This is similar to our normal school day.
It is only a suggestion to try and help you keep some structure at home but please do not feel any pressure to strictly follow.
Choose what suits you and your child and remember...HAVE FUN!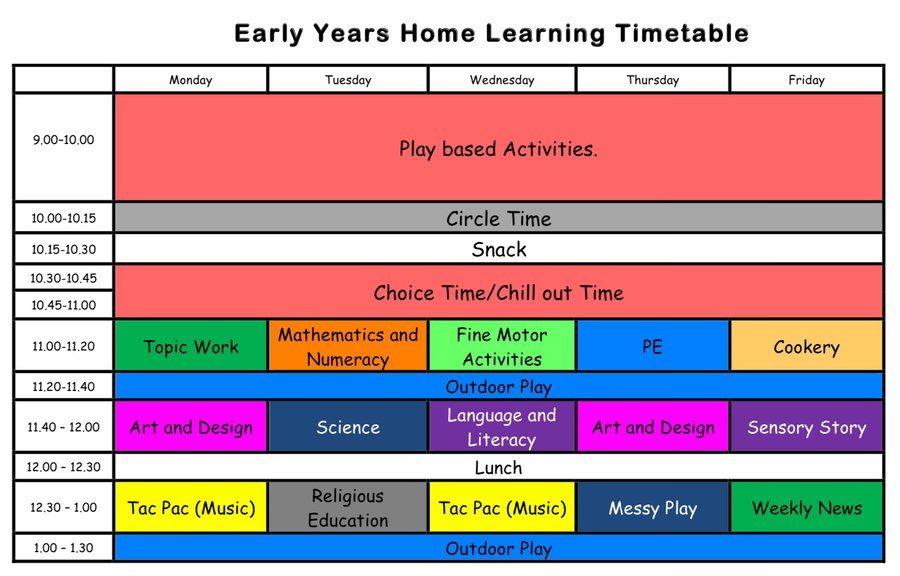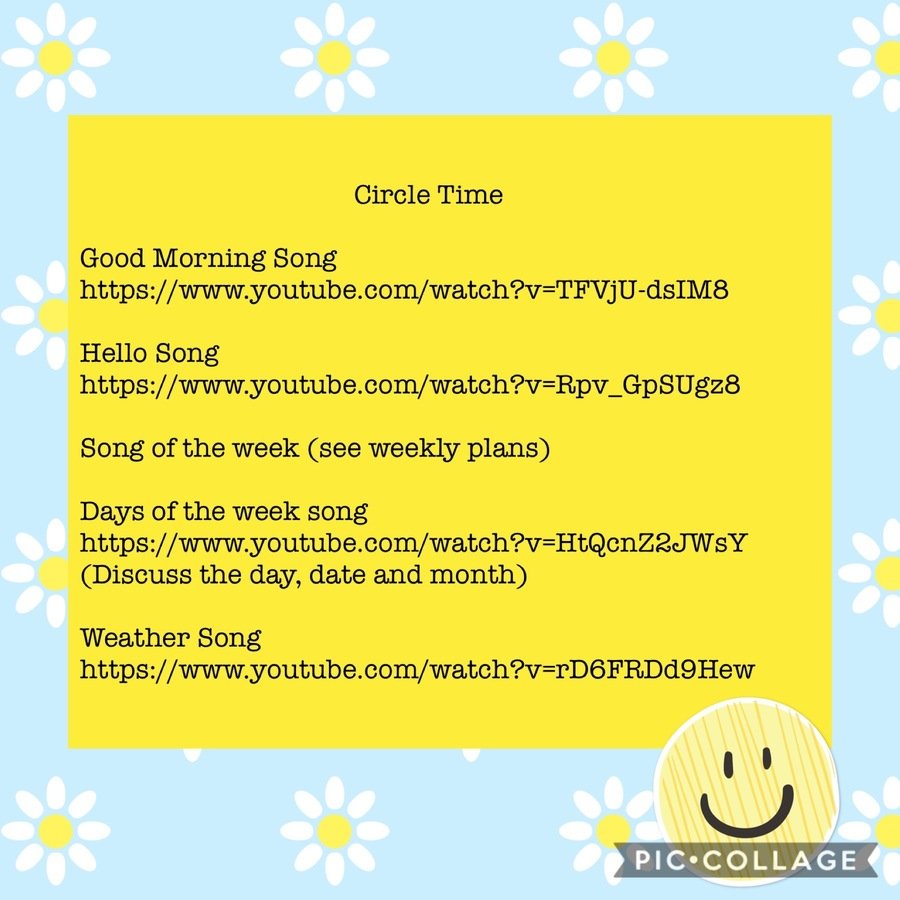 Friday Assembly by Katie (and Mrs Grant)...
Previous Plans and Activities...
Easter Themed Activities to keep you busy...
Each week in Class 3 all the pupils enjoy a sensory music experience called a TACPAC. Quite often we tend to make up our own TACPACs to fit with out topic work but there are a number of generic ones available.

TACPAC the company are offering one of their TACPAC sets free of charge to all parents. Just follow the information below to download the TACPAC set 5 onto your device.
Have fun!
Miss you all!
Karen, Carolene, Joanne, Jacqueline and Sharon xx